Apple illustrates privacy issues on Data Privacy Day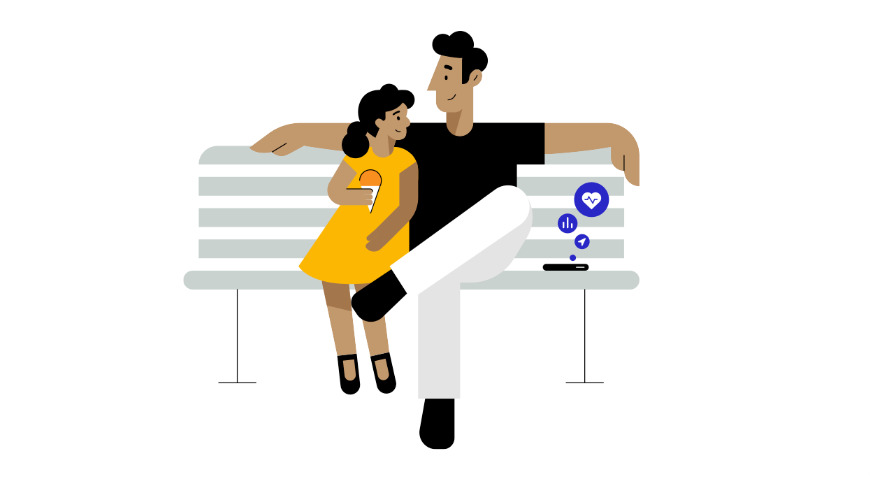 To promote January 28, Data Privacy Day, Apple has released a heavily illustrated report on just how a typical user's privacy can be used by advertisers — and how Apple works to stop this.
Apple has released "A Day in the Life of your Data," an illustrated and "easy-to-understand" report that details how companies track your data. Or rather, how they can unless you are using Apple's privacy features.
"Privacy means peace of mind, it means security, and it means you are in the driver's seat when it comes to your own data," said Craig Federighi, Apple's senior vice president of Software Engineering, in a statement. "Our goal is to create technology that keeps people's information safe and protected. We believe privacy is a fundamental human right, and our teams work every day to embed it in everything we make."
"A Day in the Life of your Data," is a picture-book style story following "John and his 7-year-old daughter, Emma," as they spend a day going to a playground.
"During the ride," it says, "there are 4 apps on his phone collecting and tracking their location data periodically in the background. After the data has been extracted from the device, app developers sell it to a host of obscure third party data brokers that John has never heard of."
"Although the location data collected is claimed to be anonymous," continues the story, "user tracking allows data brokers to match John's location history from these apps with information collected from his use of other apps."
Apple describes a situation where Emma is playing a game on John's iPad, and sees an ad for a scooter. "That was no accident on the part of the scooter company," says Apple. "They decided to bid on the ad space for this tablet because they wanted to target people exactly like John — living in the same city, with his income bracket, and with a young child."
John and Emma take a selfie together, and they get ice cream on the way home. "At the end of the day," says Apple, "a number of companies John has never interacted with, all around the world, have updated their profiles with information about him and his daughter."
This is of course unless "John" used Apple's current privacy features, ranging from location to activity tracking. The report also describes the "upcoming" App Tracking Transparency feature in iOS 14.
Following the story, Apple details its many privacy features, and then describes how each would have helped John and his daughter. Then there's a Frequently Asked Questions section, and a comprehensive list of sources used for all the tracking information described in the tale.
The report follows Tim Cook's reference to Data Privacy Day during Apple's latest earnings call, where he said Apple wanted to make users aware of the issues, and to be a force for change for the entire industry.
"We continue to set new standards to protect users' right to privacy," he said, "not just for our own products but to be the ripple in the pond that moves the whole industry forward."