DaVinci Resolve and Fusion now officially support M1 Macs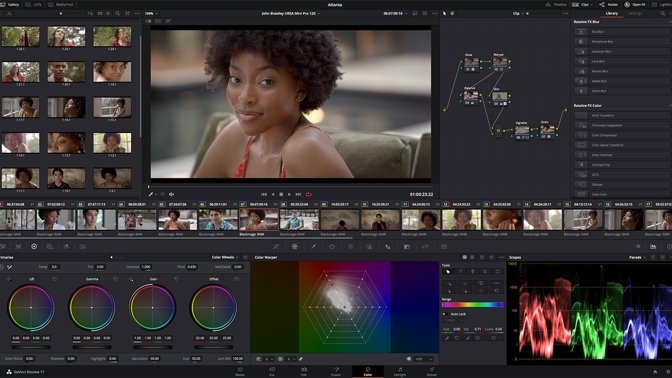 AppleInsider may earn an affiliate commission on purchases made through links on our site.
Blackmagic Design has updated its popular video-editing apps DaVinci Resolve and DaVinci Fusion, adding native M1 Mac support.
Previously, DaVinci Resolve had only run on M1 Macs using Rosetta 2 translation. Native M1 support allows the software to take full advantage of Apple Silicon's performance. Apple's chip has up to a 3.5x faster CPU, 6x faster GPU, and 15x faster machine learning than Intel Macs.
The M1-friendly update carries over the 100 new features and 200 improvements from DaVinci Resolve 17. That list includes significant updates to the Fairlight audio workstation and color grading toolset with broader user interface upgrades.
new HDR color correction tools
mesh- and grid-based color warpers
improved color management and color-space-aware tools
magic mask automatic object isolation powered by DaVinci's neural engine
Blackmagic also updated its VFX software, DaVinci Fusion, to support the M1 chip. Fusion 17.1 implements all of Fusion 17's updates, which includes 27 GPU-accelerated Resolve effects and new animation curve modifiers.
Both DaVinci Resolve 17.1 and DaVinci Fusion 17.1 are bundled in the free version of DaVinci Resolve that has a relatively full feature set. The premium standalone versions — DaVinci Resolve Studio and DaVinci Fusion Studio — are separate apps that each cost $299 for a lifetime license. They're available in the Mac App Store and on the developer website.