App Store economy in Canada now supports 243,000 jobs, up 18%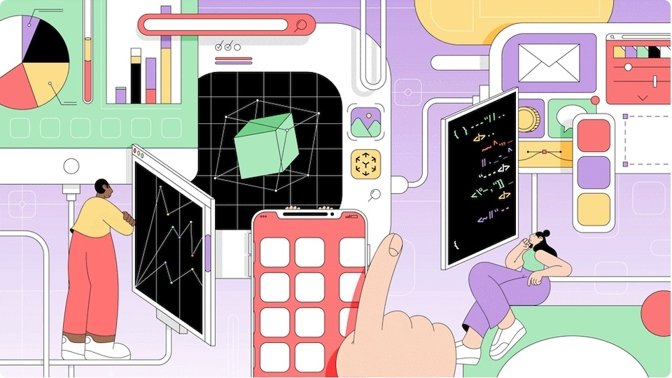 AppleInsider may earn an affiliate commission on purchases made through links on our site.
Apple says that the App Store now supports more than 243,000 jobs in Canada, an increase of 18% year-over-year, adding that the marketplace has become a "resilient source of opportunity."
The Cupertino tech giant on Monday highlighted the App Store as an engine of economic growth in Canada, particularly during the global health crisis. Apple says that developers have generated more than $2 billion CAD in total earnings, growing 20% year-over-year in 2020.
"The App Store has become a powerful engine of economic growth in Canada and around the world since it launched in 2008," Apple says. "As entrepreneurs moved their businesses online and established developers built on their successes, users discovered new apps to help them adapt to an increasingly virtual world."
In its feature story, Apple highlighted several developers who leveraged platforms like the App Store Small Business Program, which cuts commissions on app and in-app purchases to 15%.
Some of the apps highlighted by Apple include toddler and preschooler app Sago Mini, news aggregator Ground News, meditative app SelfCare, and immersive media platform FILM3D.
Jason Krogh, developer of Sago Mini, said that the app's story is "inextricably linked to the introduction of iOS and iPad," adding that Apple's technologies are "what made digital play accessible to an entirely new audience of young children."
Ground News CEO Harleen Kaur said that Apple's Small Business Program enabled the company is make more engineering hires and invest in creating a Mac app and Safari extension.
"At Apple Entrepreneur Camp, we received direct support from Apple and met an abundance of other innovative teams driven by women," said Brie Code, the developer of SelfCare. "We'd never met teams like ours before. In a world where 3 percent of venture capital goes to women founders, this support was critical to our success."
Canada's dynamic app economy stands poised to be a competitive and powerful force for job growth as the country recovers from the COVID-19 recession. Canadian developers have embraced the idea that apps can truly be an innovative and effective force for good — helping people capture the little moments that matter most, keeping students engaged and learning even at home, empowering businesses, and tackling important global human issues like mental and physical health.