Supposed 'iPhone 13 Pro' renders smaller notch, thicker chassis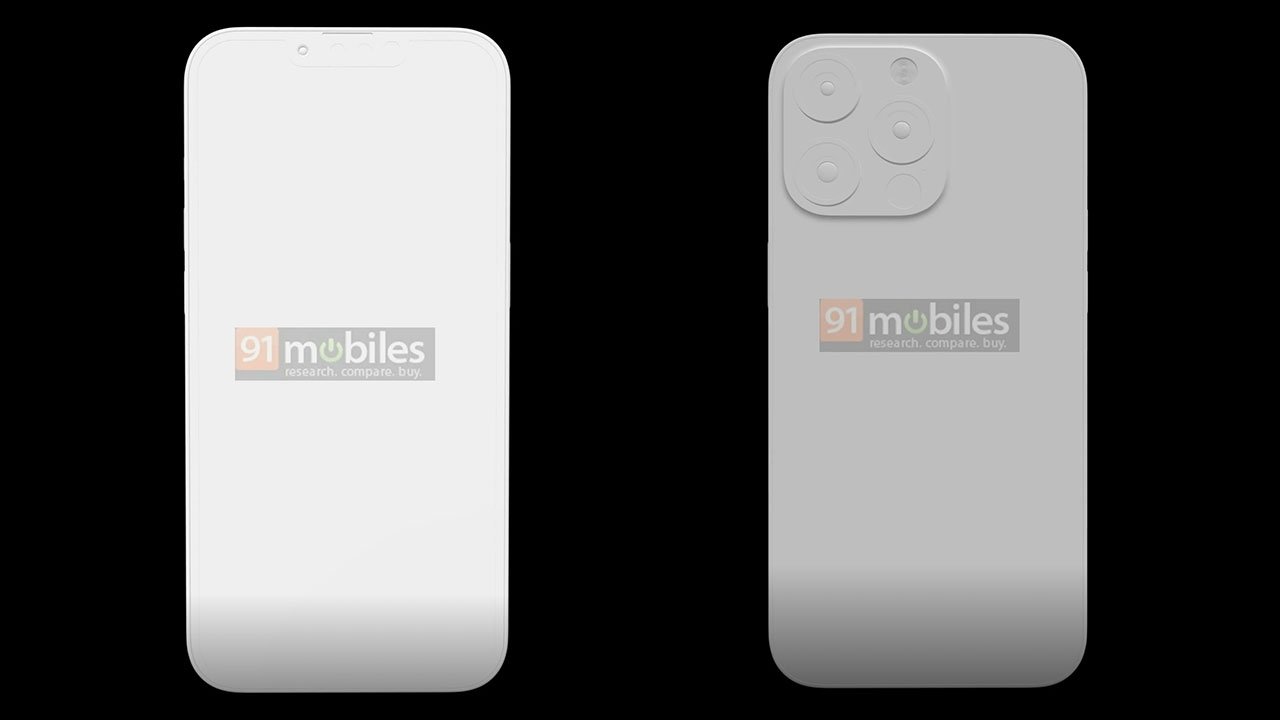 A report on Tuesday claims to have inside information on Apple's expected 2021 iPhone flagship refresh, claiming the forthcoming handset line will boast a smaller TrueDepth "notch" and a slightly thicker chassis than iPhone 12 Pro.
Citing an unnamed source, 91Mobiles reports an anticipated "iPhone 13 Pro" device will carry over a design introduced with the iPhone 12 series last year.
Renders provided by the site show a familiar device with flat sides, a rear camera "bump" and thin-bezeled display. The lone change appears to be a smaller TrueDepth notch with relocated ear speaker. Similar designs were revealed in a supposed "iPhone 13" leak earlier today.
Previous rumors indicated that Apple will shift the small speaker unit above critical imaging equipment like front-facing color and infrared cameras, pushing the audio component further toward iPhone's top edge.
The handset is supposedly 0.2mm thicker than iPhone 12 Pro, a change the site guesses might be an accommodation for a larger battery. Previous reports from analyst Ming-Chi Kuo note Apple plans to migrate to space-saving LCP soft board batteries in 2021, though it is unclear how the new technology will impact cell dimensions.
91Mobiles is relatively new to the Apple rumor game and lacks a significant track record on predicting future device details. That said, the publication did provide accurate information about the 2020 iPad Air.