What to expect from Apple's Q2 2021 earnings on April 28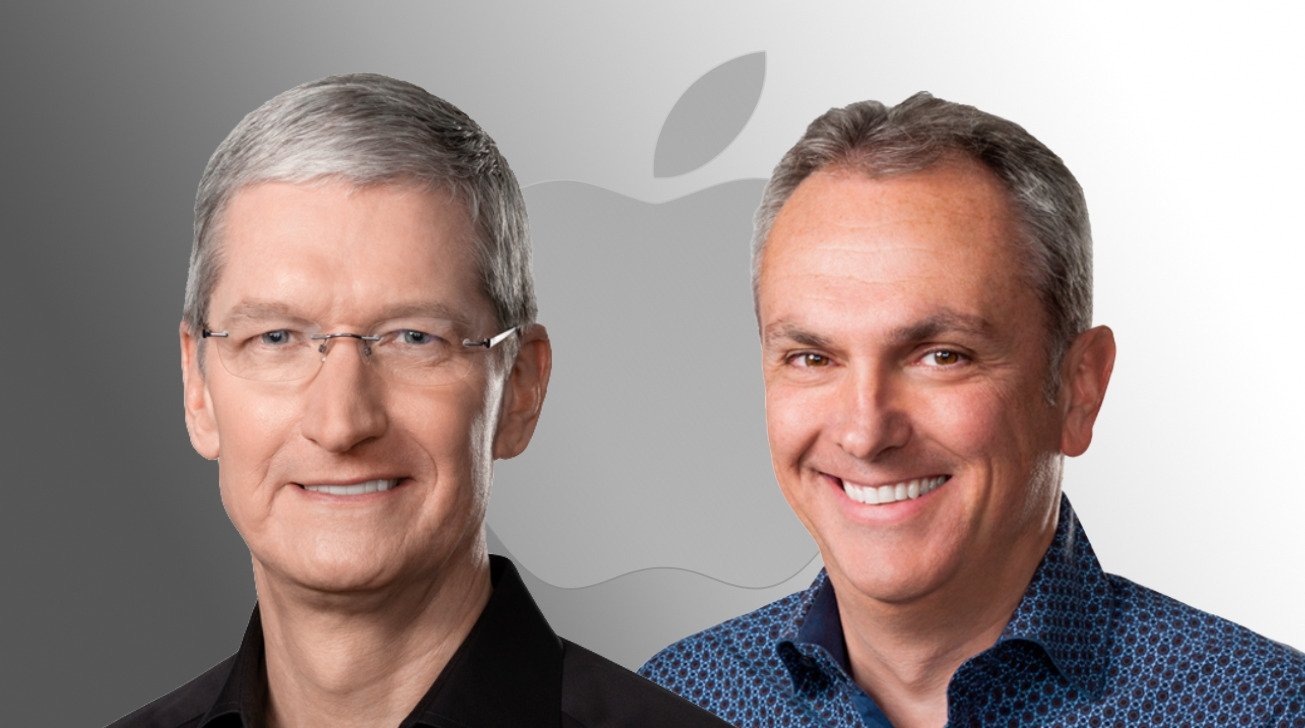 AppleInsider is supported by its audience and may earn commission as an Amazon Associate and affiliate partner on qualifying purchases. These affiliate partnerships do not influence our editorial content.
Apple will announce its financial results for the second quarter of 2021 on Wednesday, April 28. Here's what to expect from the earnings report and conference call.
As with other quarters during the coronavirus pandemic, Apple did not provide formal guidance for its Q2 2021 period, which corresponds with the first calendar quarter of 2021. The company's previous quarterly performance proved that it could thrive during the global health crisis.
Wall Street consensus expects Apple to report revenue of about $77.1 billion for its second quarter of 2021. Analysts are also predicting earnings-per-share of about $0.98.
That would represent an expected seasonal decline from Apple's previous holiday quarter. In Apple's Q1 2021, the Cupertino company reported record-breaking revenue of $111.4 billion, an increase of 21% from the prior year's holiday quarter and the first time Apple reported revenue above $100 billion.
Year-over-year, Q2 2021 will compare to Q2 2020 — the first quarter that Apple said would be affected by the pandemic. The Cupertino tech giant reported revenue of $58.3 billion in Q2 2020, a 1% increase from the same period a year prior. By most indications, Apple will clearly eclipse those results by a large margin.
Although there have been reports of iPhone 12 and iPhone 12 Pro demand weakening, many Apple watchers still believe the product cycle is going strong.
Ongoing pandemic tailwinds in the Mac and iPad categories could make up for seasonal declines with sustained growth numbers.
App Store customers are also spending a lot more on apps and in-app purchases during the health crisis. Data indicates that app spending surged 40% year-over-year in the first quarter of 2021, and there aren't any signs that the performance is slowing down.
Katy Huberty, Morgan Stanley
Morgan Stanley lead analyst Katy Huberty has high confidence that Apple could beat Wall Street expectations in the March quarter based on the strength of its ecosystem.
Huberty says Apple's Q2 2021 earnings report could "high the strength of Apple's diverse product and services ecosystem, which continues to push the boundaries of what is possible on a computing device." The earnings beat could lead to an AAPL share re-rate after relative underperformance.
Huberty estimates Apple saw product growth of 43% year-over-year and services growth of 19% in the second quarter. As a result, she forecasts Apple revenue of $80.2 billion and earnings-per-share of $1.03, about 4% to 5% ahead of Wall Street consensus.
In addition, the analyst is predicting an incremental $60 billion of buyback authority and a 10% year-over-year dividend increase. Looking ahead, Huberty believes Apple could ship 224 million iPhone units in 2021.
Rod Hall, Goldman Sachs
Rod Hall of Goldman Sachs believes Apple will report a strong March quarter on April 28. He contends that his firm's lead time data suggests that prior Mac and iPad forecasts may, in fact, be too low.
At this point, Hall believes how Apple beats Wall Street expectations is going to be more important than whether it beats them. Additionally, Hall thinks the second quarter could paint a clearer picture of how Apple will actually perform throughout 2021.
The analyst is forecasting Apple revenues of $76.4 billion in the second quarter and earnings-per-share of $0.98. His expectations for operating margins lines up with consensus at 25.9%.
On the other hand, the analyst says that current iPad and Mac demand may be unsustainable in the long-term. Because of that, Hall says the iPhone still remains the main determinant of Apple's growth in the coming years.
Samik Chatterjee, JP Morgan
JP Morgan analyst Samik Chatterjee believes investors are primed for softer earnings results in the first quarter of 2021. However, there's still potential for upside.
The analyst says that iPad and Mac shipments and strong growth in services could drive better-than-expected results for the quarter. That's despite the fact that iPhone build numbers appear to be slowing down.
Chatterjee believes Apple will report revenue of $78.2 billion and earnings-per-share of $0.99. He forecasts iPhone revenue of $42 billion; iPad revenue of $5.5 billion; Mac revenue of $8.2 billion; Wearables revenue of $7.4 billion; and Services revenue of $15.8 billion.
Additionally, he doesn't think that Apple will issue formal guidance for Q3 2021, continuing a trend that's been ongoing since the start of the pandemic.
Gene Munster, Loup Ventures
Gene Munster of Loup Ventures expects fractional upside to March consensus revenue growth of 31% year-over-year. Looking head, he believes Apple's revenue will grow about 21% throughout 2021, compared to 6% growth in 2020.
Munster says that Apple's fiscal numbers will continue to have noise because of favorable comps, lingering iPhone demand that bled into the March quarter from the December quarter, and stimulus checks. On the latter point, he believes government stimulus inflated revenue growth.
All in all, the Loup Ventures partner believes that Apple's Q2 2021 results will continue to instill confidence that Apple will benefit from the accelerating digital transformation. He maintains that a shift to digital will be a tailwind for Apple over the next several years.
As far as specific numbers, Munster forecasts revenue of $77 billion and earnings-per-share of $0.99. He also expects Apple to increase its capital return program by $75 billion, up from an $50 billion increase in 2020. As with other analysts, he does not expect Apple to provide formal guidance for the June quarter.
Daniel Ives, Wedbush
Wedbush's Daniel Ives says that Apple will easily surpass Wall Street expectations in the second quarter, with the iPhone 12 supercylce "front and center" when the company reports earnings.
The analyst believes Apple has seen iPhone shipments between 56 to 52 million range. He didn't give an exact forecast, but added that Wedbush hasn't "seen a robust launch uptrend such as this in a number of years."
Ives adds that all eyes will be on whether Apple decides to offer guidance for the June quarter. He adds that he strongly disagrees that a moderation in growth and chip shortage concerns could "spoil the supercycle party."
Wedbush reiterates that Apple could ship north of 240 million iPhone units throughout 2021, with a number around 250 million as a possibility.