Lossless streaming option for Apple Music may launch within weeks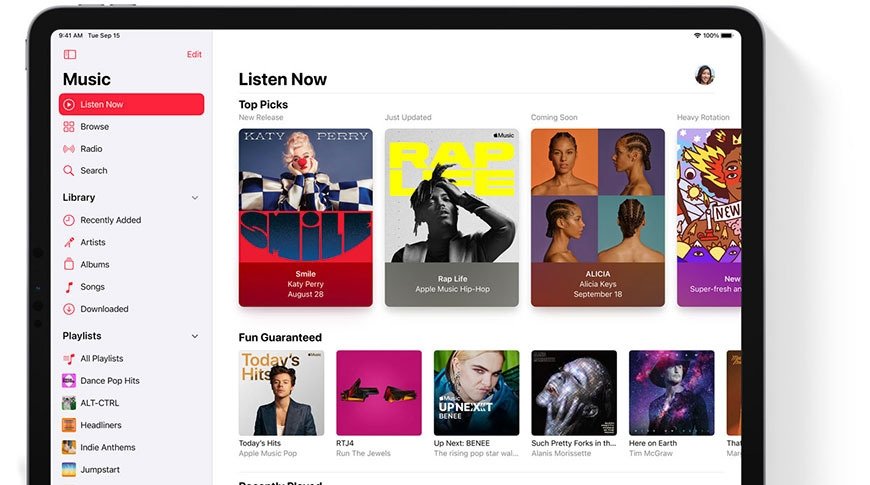 Apple is rumored to be preparing to reveal a high-fidelity feature for Apple Music within weeks, potentially alongside the launch of third-generation AirPods.
In February, Spotify joined Tidal in offering users lossless audio streams, with the launch of Spotify HiFi. While Apple doesn't currently provide lossless audio streaming options, it may do so soon if a rumor is to be believed.
A high-fidelity audio streaming service is said to be on the way, according to record label sources of Hits Daily Double. The option will apparently cost $9.99 per user, the same as its standard individual plan pricing.
The launch is also anticipated to occur at the same time as the introduction of third-generation AirPods. No exact details on launch timing were offered beyond "the coming weeks," nor further clarity on the supposed AirPods launch.
It is plausible that the "weeks" could result in a launch at WWDC 2021, which is set to take place from June 7. Though predominantly a software-centric event, Apple has been known to use it to make feature and hardware announcements.
Though Spotify launched its HiFi service, it has yet to actually roll it out to users. At the time, Spotify said it would be available in "select markets" later in 2021, but also declined to offer pricing.
Tidal currently offers its standard Premium account with 320Kbps audio at $9.99 per month, with Hi-Fi's lossless 1,411Kbps priced at $19.99 per month. Amazon Music's standard price is $9.99 per month, lowered to $7.99 for Prime users, while the HD service is an extra $5 per month.
If true, Apple's $9.99 extra fee for lossless would put it in the same ballpark as other existing Hi-Fi streaming offerings.
The possibility for a launch alongside new AirPods is plausible, as rumors of an update have floated for quite a few months. So far, the list of potential AirPods products includes the AirPods 3, the "AirPods X," the "AirPods Pro 2," and the "AirPods Pro Lite."
However, in March, prominent analyst Ming-Chi Kuo forecast that "AirPods 3" wouldn't come up until the fall of 2021, which was backed up by another report on March 26.
On April 28, it was claimed Apple was cutting its AirPods production by between 25% and 30%, on the back of supposed waning demand .