Apple products & technologies used to drive viewer interest in Apple TV+ shows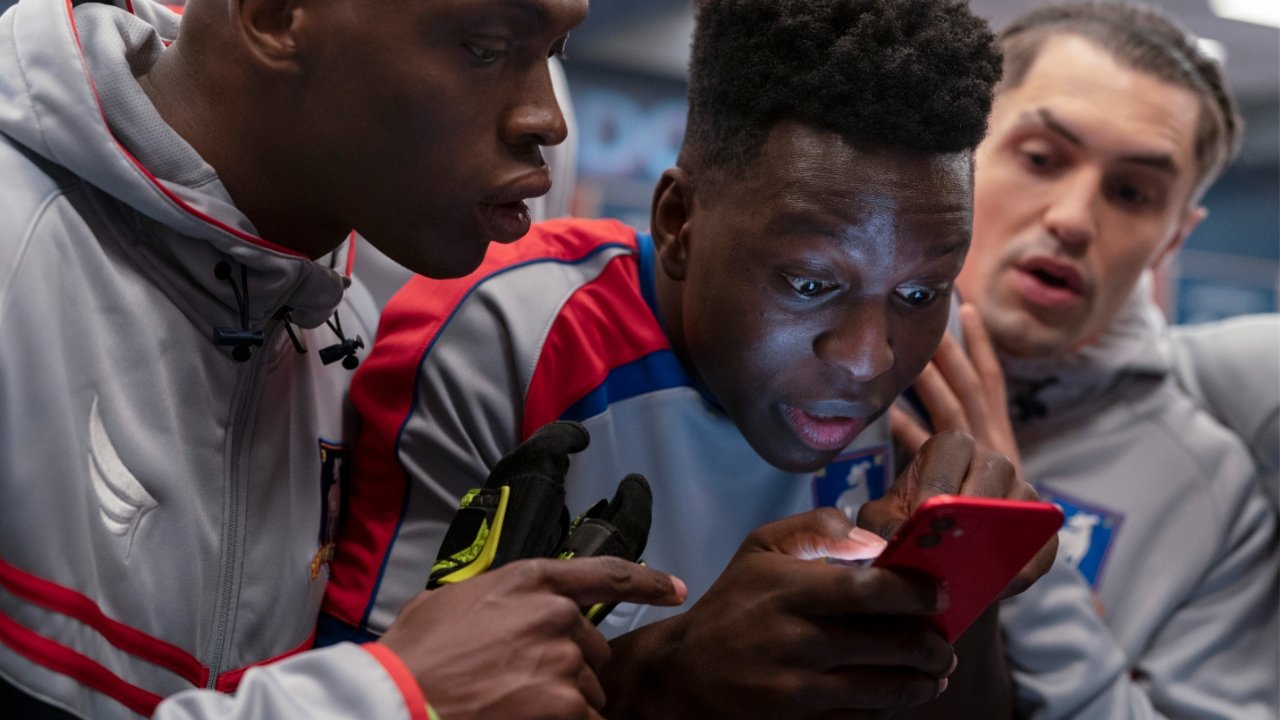 A study of five popular Apple TV+ shows reveal over 700 Apple products appear across 74 episodes for some effective product placement.
The Apple TV+ shows studied included "Ted Lasso," "The Morning Show," "Defending Jacob," "Trying," and "Mythic Quest." One episode of "Ted Lasso" showed 36 Apple products being used either in the foreground or background.
The study was conducted by The Wall Street Journal by watching over 74 episodes of Apple TV+ content and picking out every piece of product placement made by Apple. They also talked with Cristel Russell, a professor of marketing at Pepperdine University, about how brands place products in shows and movies.
Russell says there are three dimensions to product placement: visual, audio, and plot connection. Apple uses all three of these throughout each of its shows, with "Ted Lasso" being the most prominent with devices in the center of the screen most often.
The study's findings show that Apple not only features characters using its products but does so in a way to gain viewer interest. The effect is especially strong when an event in the show is able to tie an Apple technology, like FaceTime, to the plot.
For example, the titular character Ted Lasso keeps in contact with his family via FaceTime and mentions the product by name several times. Characters in the show also prominently use MacBooks and iPhones in nearly every scene.
Apple has a long history of product placement in film, and one director even revealed that Apple doesn't allow bad guys to use their products on screen. Apple seemingly follows this same methodology with its Apple TV+ shows, but the lines seem to be a little more blurred with its content.
With technology being a staple in modern times, it can't help but show up in movies and TV, and Apple wouldn't have its main character running around with a Google Pixel. However, the prominence of some of Apple's products in the shows suggests advertisement over innocent happenstance.
Watch any of these shows on Apple TV+ by subscribing for $4.99 per month. It is also included in any tier of the Apple One subscription bundle.