This 14-inch MacBook Pro is $150 off, plus $60 off AppleCare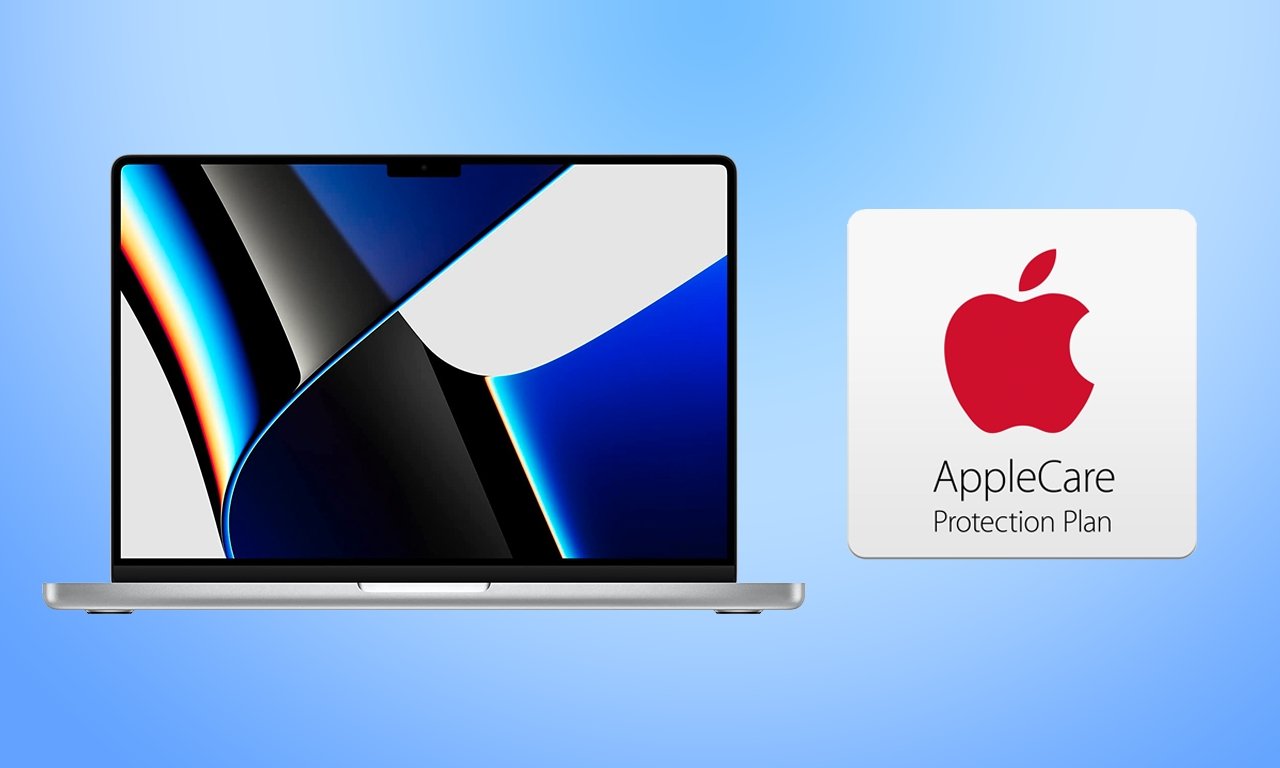 AppleInsider is supported by its audience and may earn commission as an Amazon Associate and affiliate partner on qualifying purchases. These affiliate partnerships do not influence our editorial content.
While supplies last, AppleInsider readers can save $150 on Apple's 14-inch MacBook Pro with a 10-core CPU, 16-core GPU and 1TB of storage in addition to $60 off AppleCare.
Upgraded 14-inch MacBook Pro discount
Using promo code APINSIDER and this cost-saving pricing link, you can save $100 to $200 on every 14-inch MacBook Pro at Apple Authorized Reseller Adorama. This upgraded config features Apple's M1 Pro chip with a 10-core CPU and a 16-core GPU. It also has 16GB of RAM and a spacious 1TB SSD.
Priced at $2,349 after coupon in your choice of Silver or Space Gray (both are on their way to Adorama's warehouse and are scheduled to ship soon), the higher end spec is also eligible for a $60 discount on AppleCare using the same APINSIDER coupon code. Discounted to $219 (normally $279), the extended protection plan can be tacked on to your purchase once you add the 14-inch MacBook Pro to your shopping cart. Need help with the coupon? Step-by-step activation instructions can be found here.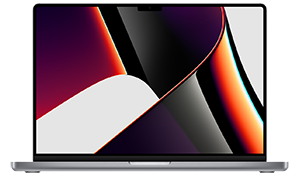 Apple MacBook Pro
---
Apple's latest MacBook Pro 14-inch and 16-inch comes with three Thunderbolt 4 ports, an HDMI port, SDXC card slot, and MagSafe 3 port.
Plus, 5% off with Adorama Edge
Even more MacBook Pro deals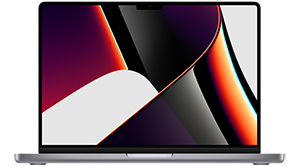 MacBook Pro 14-inch Prices
AppleInsider may earn commission on products purchased through affiliate links.
---
Configurations
Discount
14" M1 Pro (8-core CPU, 14-core GPU), 16GB, 512GB, Space Gray

$1,999.00

Coupon

Price with $160 promo code APINSIDER. Plus, $60 off AppleCare with the same code. If you have any issues with the coupon, reach out to us at [email protected] and we'll try and help.

$5.00
14" M1 Pro (8-core CPU, 14-core GPU), 16GB, 512GB, Silver

$1,999.00

Coupon

Price with $150 promo code APINSIDER. Plus, $60 off AppleCare with the same code. If you have any issues with the coupon, reach out to us at [email protected] and we'll try and help.

$150.00
14" M1 Pro (8-core CPU, 14-core GPU), 16GB, 1TB, Space Gray

$2,199.00

Coupon

Price with $164 promo code APINSIDER. Plus, $60 off AppleCare with the same code. If you have any issues with the coupon, reach out to us at [email protected] and we'll try and help.

n/a

n/a

n/a

n/a

n/a

$164.00
14" M1 Pro (8-core CPU, 14-core GPU), 16GB, 1TB, Silver

$2,199.00

Coupon

Price with $100 promo code APINSIDER. Plus, $60 off AppleCare with the same code. If you have any issues with the coupon, reach out to us at [email protected] and we'll try and help.

n/a

n/a

n/a

n/a

n/a

$100.00
14" M1 Pro (8-core CPU, 14-core GPU), 16GB, 2TB, Space Gray

$2,599.00

Coupon

Price with $150 promo code APINSIDER. Plus, $60 off AppleCare with the same code. If you have any issues with the coupon, reach out to us at [email protected] and we'll try and help.

n/a

n/a

n/a

n/a

n/a

$150.00
14" M1 Pro (8-core CPU, 14-core GPU), 16GB, 2TB, Silver

$2,599.00

Coupon

Price with $150 promo code APINSIDER. Plus, $60 off AppleCare with the same code. If you have any issues with the coupon, reach out to us at [email protected] and we'll try and help.

n/a

n/a

n/a

n/a

n/a

$150.00
14" M1 Pro (8-core CPU, 14-core GPU), 16GB, 4TB, Space Gray

$3,199.00

Coupon

Price with $150 promo code APINSIDER. Plus, $60 off AppleCare with the same code. If you have any issues with the coupon, reach out to us at [email protected] and we'll try and help.

n/a

n/a

n/a

n/a

n/a

$150.00
14" M1 Pro (8-core CPU, 14-core GPU), 16GB, 4TB, Silver

$3,199.00

Coupon

Price with $150 promo code APINSIDER. Plus, $60 off AppleCare with the same code. If you have any issues with the coupon, reach out to us at [email protected] and we'll try and help.

n/a

n/a

n/a

n/a

n/a

$150.00
14" M1 Pro (8-core CPU, 14-core GPU), 16GB, 8TB, Space Gray

$4,399.00

Coupon

Price with $200 promo code APINSIDER. Plus, $60 off AppleCare with the same code. If you have any issues with the coupon, reach out to us at [email protected] and we'll try and help.

n/a

n/a

n/a

n/a

n/a

$200.00
14" M1 Pro (8-core CPU, 14-core GPU), 16GB, 8TB, Silver

$4,399.00

Coupon

Price with $200 promo code APINSIDER. Plus, $60 off AppleCare with the same code. If you have any issues with the coupon, reach out to us at [email protected] and we'll try and help.

n/a

n/a

n/a

n/a

n/a

$200.00
14" M1 Pro (8-core CPU, 14-core GPU), 32GB, 512GB, Space Gray

$2,399.00

Coupon

Price with $150 promo code APINSIDER. Plus, $60 off AppleCare with the same code. If you have any issues with the coupon, reach out to us at [email protected] and we'll try and help.

n/a

n/a

n/a

n/a

n/a

$150.00
14" M1 Pro (8-core CPU, 14-core GPU), 32GB, 512GB, Silver

$2,399.00

Coupon

Price with $150 promo code APINSIDER. Plus, $60 off AppleCare with the same code. If you have any issues with the coupon, reach out to us at [email protected] and we'll try and help.

n/a

n/a

n/a

n/a

n/a

$150.00
14" M1 Pro (8-core CPU, 14-core GPU), 32GB, 1TB, Space Gray

$2,599.00

Coupon

Price with $150 promo code APINSIDER. Plus, $60 off AppleCare with the same code. If you have any issues with the coupon, reach out to us at [email protected] and we'll try and help.

n/a

n/a

n/a

n/a

n/a

$150.00
14" M1 Pro (8-core CPU, 14-core GPU), 32GB, 1TB, Silver

$2,599.00

Coupon

Price with $150 promo code APINSIDER. Plus, $60 off AppleCare with the same code. If you have any issues with the coupon, reach out to us at [email protected] and we'll try and help.

n/a

n/a

n/a

n/a

n/a

$150.00
14" M1 Pro (8-core CPU, 14-core GPU), 32GB, 2TB, Space Gray

$2,999.00

Coupon

Price with $200 promo code APINSIDER. Plus, $60 off AppleCare with the same code. If you have any issues with the coupon, reach out to us at [email protected] and we'll try and help.

n/a

n/a

n/a

n/a

n/a

$200.00
14" M1 Pro (8-core CPU, 14-core GPU), 32GB, 2TB, Silver

$2,999.00

Coupon

Price with $200 promo code APINSIDER. Plus, $60 off AppleCare with the same code. If you have any issues with the coupon, reach out to us at [email protected] and we'll try and help.

n/a

n/a

n/a

n/a

n/a

$200.00
14" M1 Pro (8-core CPU, 14-core GPU), 32GB, 4TB, Space Gray

$3,599.00

Coupon

Price with $200 promo code APINSIDER. Plus, $60 off AppleCare with the same code. If you have any issues with the coupon, reach out to us at [email protected] and we'll try and help.

n/a

n/a

n/a

n/a

n/a

$200.00
14" M1 Pro (8-core CPU, 14-core GPU), 32GB, 4TB, Silver

$3,599.00

Coupon

Price with $200 promo code APINSIDER. Plus, $60 off AppleCare with the same code. If you have any issues with the coupon, reach out to us at [email protected] and we'll try and help.

n/a

n/a

n/a

n/a

n/a

$200.00
14" M1 Pro (8-core CPU, 14-core GPU), 32GB, 8TB, Space Gray

$4,799.00

Coupon

Price with $200 promo code APINSIDER. Plus, $60 off AppleCare with the same code. If you have any issues with the coupon, reach out to us at [email protected] and we'll try and help.

n/a

n/a

n/a

n/a

n/a

$200.00
14" M1 Pro (8-core CPU, 14-core GPU), 32GB, 8TB, Silver

$4,799.00

Coupon

Price with $200 promo code APINSIDER. Plus, $60 off AppleCare with the same code. If you have any issues with the coupon, reach out to us at [email protected] and we'll try and help.

n/a

n/a

n/a

n/a

n/a

$200.00
14" M1 Pro (10-core CPU, 14-core GPU), 16GB, 512GB, Space Gray

$2,199.00

Coupon

Price with $100 promo code APINSIDER. Plus, $60 off AppleCare with the same code. If you have any issues with the coupon, reach out to us at [email protected] and we'll try and help.

n/a

n/a

n/a

n/a

n/a

$100.00
14" M1 Pro (10-core CPU, 14-core GPU), 16GB, 512GB, Silver

$2,199.00

Coupon

Price with $100 promo code APINSIDER. Plus, $60 off AppleCare with the same code. If you have any issues with the coupon, reach out to us at [email protected] and we'll try and help.

n/a

n/a

n/a

n/a

n/a

$100.00
14" M1 Pro (10-core CPU, 14-core GPU), 16GB, 1TB, Space Gray

$2,399.00

Coupon

Price with $100 promo code APINSIDER. Plus, $60 off AppleCare with the same code. If you have any issues with the coupon, reach out to us at [email protected] and we'll try and help.

n/a

n/a

n/a

n/a

n/a

$100.00
14" M1 Pro (10-core CPU, 14-core GPU), 16GB, 1TB, Silver

$2,399.00

Coupon

Price with $100 promo code APINSIDER. Plus, $60 off AppleCare with the same code. If you have any issues with the coupon, reach out to us at [email protected] and we'll try and help.

n/a

n/a

n/a

n/a

n/a

$100.00
14" M1 Pro (10-core CPU, 14-core GPU), 16GB, 2TB, Space Gray

$2,799.00

Coupon

Price with $150 promo code APINSIDER. Plus, $60 off AppleCare with the same code. If you have any issues with the coupon, reach out to us at [email protected] and we'll try and help.

n/a

n/a

n/a

n/a

n/a

$150.00
14" M1 Pro (10-core CPU, 14-core GPU), 16GB, 2TB, Silver

$2,799.00

Coupon

Price with $150 promo code APINSIDER. Plus, $60 off AppleCare with the same code. If you have any issues with the coupon, reach out to us at [email protected] and we'll try and help.

n/a

n/a

n/a

n/a

n/a

$150.00
14" M1 Pro (10-core CPU, 14-core GPU), 16GB, 4TB, Space Gray

$3,399.00

Coupon

Price with $200 promo code APINSIDER. Plus, $60 off AppleCare with the same code. If you have any issues with the coupon, reach out to us at [email protected] and we'll try and help.

n/a

n/a

n/a

n/a

n/a

$200.00
14" M1 Pro (10-core CPU, 14-core GPU), 16GB, 4TB, Silver

$3,399.00

Coupon

Price with $200 promo code APINSIDER. Plus, $60 off AppleCare with the same code. If you have any issues with the coupon, reach out to us at [email protected] and we'll try and help.

n/a

n/a

n/a

n/a

n/a

$200.00
14" M1 Pro (10-core CPU, 14-core GPU), 16GB, 8TB, Space Gray

$4,599.00

Coupon

Price with $200 promo code APINSIDER. Plus, $60 off AppleCare with the same code. If you have any issues with the coupon, reach out to us at [email protected] and we'll try and help.

n/a

n/a

n/a

n/a

n/a

$200.00
14" M1 Pro (10-core CPU, 14-core GPU), 16GB, 8TB, Silver

$4,599.00

Coupon

Price with $200 promo code APINSIDER. Plus, $60 off AppleCare with the same code. If you have any issues with the coupon, reach out to us at [email protected] and we'll try and help.

n/a

n/a

n/a

n/a

n/a

$200.00
14" M1 Pro (10-core CPU, 14-core GPU), 32GB, 512GB, Space Gray

$2,599.00

Coupon

Price with $150 promo code APINSIDER. Plus, $60 off AppleCare with the same code. If you have any issues with the coupon, reach out to us at [email protected] and we'll try and help.

n/a

n/a

n/a

n/a

n/a

$150.00
14" M1 Pro (10-core CPU, 14-core GPU), 32GB, 512GB, Silver

$2,599.00

Coupon

Price with $150 promo code APINSIDER. Plus, $60 off AppleCare with the same code. If you have any issues with the coupon, reach out to us at [email protected] and we'll try and help.

n/a

n/a

n/a

n/a

n/a

$150.00
14" M1 Pro (10-core CPU, 14-core GPU), 32GB, 1TB, Space Gray

$2,799.00

Coupon

Price with $200 promo code APINSIDER. Plus, $60 off AppleCare with the same code. If you have any issues with the coupon, reach out to us at [email protected] and we'll try and help.

n/a

n/a

n/a

n/a

n/a

$200.00
14" M1 Pro (10-core CPU, 14-core GPU), 32GB, 1TB, Silver

$2,799.00

Coupon

Price with $150 promo code APINSIDER. Plus, $60 off AppleCare with the same code. If you have any issues with the coupon, reach out to us at [email protected] and we'll try and help.

n/a

n/a

n/a

n/a

n/a

$150.00
14" M1 Pro (10-core CPU, 14-core GPU), 32GB, 2TB, Space Gray

$3,199.00

Coupon

Price with $150 promo code APINSIDER. Plus, $60 off AppleCare with the same code. If you have any issues with the coupon, reach out to us at [email protected] and we'll try and help.

n/a

n/a

n/a

n/a

n/a

$150.00
14" M1 Pro (10-core CPU, 14-core GPU), 32GB, 2TB, Silver

$3,199.00

Coupon

Price with $150 promo code APINSIDER. Plus, $60 off AppleCare with the same code. If you have any issues with the coupon, reach out to us at [email protected] and we'll try and help.

n/a

n/a

n/a

n/a

n/a

$150.00
14" M1 Pro (10-core CPU, 14-core GPU), 32GB, 4TB, Space Gray

$3,799.00

Coupon

Price with $200 promo code APINSIDER. Plus, $60 off AppleCare with the same code. If you have any issues with the coupon, reach out to us at [email protected] and we'll try and help.

n/a

n/a

n/a

n/a

n/a

$200.00
14" M1 Pro (10-core CPU, 14-core GPU), 32GB, 4TB, Silver

$3,799.00

Coupon

Price with $200 promo code APINSIDER. Plus, $60 off AppleCare with the same code. If you have any issues with the coupon, reach out to us at [email protected] and we'll try and help.

n/a

n/a

n/a

n/a

n/a

$200.00
14" M1 Pro (10-core CPU, 14-core GPU), 32GB, 8TB, Space Gray

$4,999.00

Coupon

Price with $200 promo code APINSIDER. Plus, $60 off AppleCare with the same code. If you have any issues with the coupon, reach out to us at [email protected] and we'll try and help.

n/a

n/a

n/a

n/a

n/a

$200.00
14" M1 Pro (10-core CPU, 14-core GPU), 32GB, 8TB, Silver

$4,999.00

Coupon

Price with $200 promo code APINSIDER. Plus, $60 off AppleCare with the same code. If you have any issues with the coupon, reach out to us at [email protected] and we'll try and help.

n/a

n/a

n/a

n/a

n/a

$200.00
14" M1 Pro (10-core CPU, 16-core GPU), 16GB, 512GB, Space Gray

$2,299.00

Coupon

Price with $150 promo code APINSIDER. Plus, $60 off AppleCare with the same code. If you have any issues with the coupon, reach out to us at [email protected] and we'll try and help.

n/a

n/a

n/a

n/a

n/a

$150.00
14" M1 Pro (10-core CPU, 16-core GPU), 16GB, 512GB, Silver

$2,299.00

Coupon

Price with $150 promo code APINSIDER. Plus, $60 off AppleCare with the same code. If you have any issues with the coupon, reach out to us at [email protected] and we'll try and help.

n/a

n/a

n/a

n/a

n/a

$150.00
14" M1 Pro (10-core CPU, 16-core GPU), 16GB, 1TB, Space Gray

$2,499.00

Coupon

Price with $200 promo code APINSIDER. Plus, $60 off AppleCare with the same code. If you have any issues with the coupon, reach out to us at [email protected] and we'll try and help.

$200.00
14" M1 Pro (10-core CPU, 16-core GPU), 16GB, 1TB, Silver

$2,499.00

Coupon

Price with $150 promo code APINSIDER. Plus, $60 off AppleCare with the same code. If you have any issues with the coupon, reach out to us at [email protected] and we'll try and help.

$150.00
14" M1 Pro (10-core CPU, 16-core GPU), 16GB, 2TB, Space Gray

$2,899.00

Coupon

Price with $150 promo code APINSIDER. Plus, $60 off AppleCare with the same code. If you have any issues with the coupon, reach out to us at [email protected] and we'll try and help.

n/a

n/a

n/a

n/a

n/a

$150.00
14" M1 Pro (10-core CPU, 16-core GPU), 16GB, 2TB, Silver

$2,899.00

Coupon

Price with $150 promo code APINSIDER. Plus, $60 off AppleCare with the same code. If you have any issues with the coupon, reach out to us at [email protected] and we'll try and help.

n/a

n/a

n/a

n/a

n/a

$150.00
14" M1 Pro (10-core CPU, 16-core GPU), 16GB, 4TB, Space Gray

$3,499.00

Coupon

Price with $200 promo code APINSIDER. Plus, $60 off AppleCare with the same code. If you have any issues with the coupon, reach out to us at [email protected] and we'll try and help.

n/a

n/a

n/a

n/a

n/a

$200.00
14" M1 Pro (10-core CPU, 16-core GPU), 16GB, 4TB, Silver

$3,499.00

Coupon

Price with $200 promo code APINSIDER. Plus, $60 off AppleCare with the same code. If you have any issues with the coupon, reach out to us at [email protected] and we'll try and help.

n/a

n/a

n/a

n/a

n/a

$200.00
14" M1 Pro (10-core CPU, 16-core GPU), 16GB, 8TB, Space Gray

$4,699.00

Coupon

Price with $200 promo code APINSIDER. Plus, $60 off AppleCare with the same code. If you have any issues with the coupon, reach out to us at [email protected] and we'll try and help.

n/a

n/a

n/a

n/a

n/a

$200.00
14" M1 Pro (10-core CPU, 16-core GPU), 16GB, 8TB, Silver

$4,699.00

Coupon

Price with $200 promo code APINSIDER. Plus, $60 off AppleCare with the same code. If you have any issues with the coupon, reach out to us at [email protected] and we'll try and help.

n/a

n/a

n/a

n/a

n/a

$200.00
14" M1 Pro (10-core CPU, 16-core GPU), 32GB, 512GB, Space Gray

$2,699.00

Coupon

Price with $200 promo code APINSIDER. Plus, $60 off AppleCare with the same code. If you have any issues with the coupon, reach out to us at [email protected] and we'll try and help.

n/a

n/a

n/a

n/a

n/a

$200.00
14" M1 Pro (10-core CPU, 16-core GPU), 32GB, 512GB, Silver

$2,699.00

Coupon

Price with $150 promo code APINSIDER. Plus, $60 off AppleCare with the same code. If you have any issues with the coupon, reach out to us at [email protected] and we'll try and help.

n/a

n/a

n/a

n/a

n/a

$150.00
14" M1 Pro (10-core CPU, 16-core GPU), 32GB, 1TB, Space Gray

$2,899.00

Coupon

Price with $200 promo code APINSIDER. Plus, $60 off AppleCare with the same code. If you have any issues with the coupon, reach out to us at [email protected] and we'll try and help.

n/a

n/a

n/a

n/a

n/a

$200.00
14" M1 Pro (10-core CPU, 16-core GPU), 32GB, 1TB, Silver

$2,899.00

Coupon

Price with $200 promo code APINSIDER. Plus, $60 off AppleCare with the same code. If you have any issues with the coupon, reach out to us at [email protected] and we'll try and help.

n/a

n/a

n/a

n/a

n/a

$200.00
14" M1 Pro (10-core CPU, 16-core GPU), 32GB, 2TB, Space Gray

$3,299.00

Coupon

Price with $150 promo code APINSIDER. Plus, $60 off AppleCare with the same code. If you have any issues with the coupon, reach out to us at [email protected] and we'll try and help.

n/a

n/a

n/a

n/a

n/a

$150.00
14" M1 Pro (10-core CPU, 16-core GPU), 32GB, 2TB, Silver

$3,299.00

Coupon

Price with $150 promo code APINSIDER. Plus, $60 off AppleCare with the same code. If you have any issues with the coupon, reach out to us at [email protected] and we'll try and help.

n/a

n/a

n/a

n/a

n/a

$150.00
14" M1 Pro (10-core CPU, 16-core GPU), 32GB, 4TB, Space Gray

$3,899.00

Coupon

Price with $200 promo code APINSIDER. Plus, $60 off AppleCare with the same code. If you have any issues with the coupon, reach out to us at [email protected] and we'll try and help.

n/a

n/a

n/a

n/a

n/a

$200.00
14" M1 Pro (10-core CPU, 16-core GPU), 32GB, 4TB, Silver

$3,899.00

Coupon

Price with $200 promo code APINSIDER. Plus, $60 off AppleCare with the same code. If you have any issues with the coupon, reach out to us at [email protected] and we'll try and help.

n/a

n/a

n/a

n/a

n/a

$200.00
14" M1 Pro (10-core CPU, 16-core GPU), 32GB, 8TB, Space Gray

$5,099.00

Coupon

Price with $200 promo code APINSIDER. Plus, $60 off AppleCare with the same code. If you have any issues with the coupon, reach out to us at [email protected] and we'll try and help.

n/a

n/a

n/a

n/a

n/a

$200.00
14" M1 Pro (10-core CPU, 16-core GPU), 32GB, 8TB, Silver

$5,099.00

Coupon

Price with $200 promo code APINSIDER. Plus, $60 off AppleCare with the same code. If you have any issues with the coupon, reach out to us at [email protected] and we'll try and help.

n/a

n/a

n/a

n/a

n/a

$200.00
14" M1 Max (10-core CPU, 24-core GPU), 32GB, 512GB, Space Gray

$2,899.00

Coupon

Price with $150 promo code APINSIDER. Plus, $60 off AppleCare with the same code. If you have any issues with the coupon, reach out to us at [email protected] and we'll try and help.

n/a

n/a

n/a

n/a

n/a

$150.00
14" M1 Max (10-core CPU, 24-core GPU), 32GB, 512GB, Silver

$2,899.00

Coupon

Price with $150 promo code APINSIDER. Plus, $60 off AppleCare with the same code. If you have any issues with the coupon, reach out to us at [email protected] and we'll try and help.

n/a

n/a

n/a

n/a

n/a

$150.00
14" M1 Max (10-core CPU, 24-core GPU), 32GB, 1TB, Space Gray

$3,099.00

Coupon

Price with $150 promo code APINSIDER. Plus, $60 off AppleCare with the same code. If you have any issues with the coupon, reach out to us at [email protected] and we'll try and help.

n/a

n/a

n/a

n/a

n/a

$150.00
14" M1 Max (10-core CPU, 24-core GPU), 32GB, 1TB, Silver

$3,099.00

Coupon

Price with $150 promo code APINSIDER. Plus, $60 off AppleCare with the same code. If you have any issues with the coupon, reach out to us at [email protected] and we'll try and help.

n/a

n/a

n/a

n/a

n/a

$150.00
14" M1 Max (10-core CPU, 24-core GPU), 32GB, 2TB, Space Gray

$3,499.00

Coupon

Price with $200 promo code APINSIDER. Plus, $60 off AppleCare with the same code. If you have any issues with the coupon, reach out to us at [email protected] and we'll try and help.

n/a

n/a

n/a

n/a

n/a

$200.00
14" M1 Max (10-core CPU, 24-core GPU), 32GB, 2TB, Silver

$3,499.00

Coupon

Price with $200 promo code APINSIDER. Plus, $60 off AppleCare with the same code. If you have any issues with the coupon, reach out to us at [email protected] and we'll try and help.

n/a

n/a

n/a

n/a

n/a

$200.00
14" M1 Max (10-core CPU, 24-core GPU), 32GB, 4TB, Space Gray

$4,099.00

Coupon

Price with $200 promo code APINSIDER. Plus, $60 off AppleCare with the same code. If you have any issues with the coupon, reach out to us at [email protected] and we'll try and help.

n/a

n/a

n/a

n/a

n/a

$200.00
14" M1 Max (10-core CPU, 24-core GPU), 32GB, 4TB, Silver

$4,099.00

Coupon

Price with $200 promo code APINSIDER. Plus, $60 off AppleCare with the same code. If you have any issues with the coupon, reach out to us at [email protected] and we'll try and help.

n/a

n/a

n/a

n/a

n/a

$200.00
14" M1 Max (10-core CPU, 24-core GPU), 32GB, 8TB, Space Gray

$5,299.00

Coupon

Price with $200 promo code APINSIDER. Plus, $60 off AppleCare with the same code. If you have any issues with the coupon, reach out to us at [email protected] and we'll try and help.

n/a

n/a

n/a

n/a

n/a

$200.00
14" M1 Max (10-core CPU, 24-core GPU), 32GB, 8TB, Silver

$5,299.00

Coupon

Price with $200 promo code APINSIDER. Plus, $60 off AppleCare with the same code. If you have any issues with the coupon, reach out to us at [email protected] and we'll try and help.

n/a

n/a

n/a

n/a

n/a

$200.00
14" M1 Max (10-core CPU, 24-core GPU), 64GB, 512GB, Space Gray

$3,299.00

Coupon

Price with $150 promo code APINSIDER. Plus, $60 off AppleCare with the same code. If you have any issues with the coupon, reach out to us at [email protected] and we'll try and help.

n/a

n/a

n/a

n/a

n/a

$150.00
14" M1 Max (10-core CPU, 24-core GPU), 64GB, 512GB, Silver

$3,299.00

Coupon

Price with $150 promo code APINSIDER. Plus, $60 off AppleCare with the same code. If you have any issues with the coupon, reach out to us at [email protected] and we'll try and help.

n/a

n/a

n/a

n/a

n/a

$150.00
14" M1 Max (10-core CPU, 24-core GPU), 64GB, 1TB, Space Gray

$3,499.00

Coupon

Price with $200 promo code APINSIDER. Plus, $60 off AppleCare with the same code. If you have any issues with the coupon, reach out to us at [email protected] and we'll try and help.

n/a

n/a

n/a

n/a

n/a

$200.00
14" M1 Max (10-core CPU, 24-core GPU), 64GB, 1TB, Silver

$3,499.00

Coupon

Price with $200 promo code APINSIDER. Plus, $60 off AppleCare with the same code. If you have any issues with the coupon, reach out to us at [email protected] and we'll try and help.

n/a

n/a

n/a

n/a

n/a

$200.00
14" M1 Max (10-core CPU, 24-core GPU), 64GB, 2TB, Space Gray

$3,899.00

Coupon

Price with $200 promo code APINSIDER. Plus, $60 off AppleCare with the same code. If you have any issues with the coupon, reach out to us at [email protected] and we'll try and help.

n/a

n/a

n/a

n/a

n/a

$200.00
14" M1 Max (10-core CPU, 24-core GPU), 64GB, 2TB, Silver

$3,899.00

Coupon

Price with $200 promo code APINSIDER. Plus, $60 off AppleCare with the same code. If you have any issues with the coupon, reach out to us at [email protected] and we'll try and help.

n/a

n/a

n/a

n/a

n/a

$200.00
14" M1 Max (10-core CPU, 24-core GPU), 64GB, 4TB, Space Gray

$4,499.00

Coupon

Price with $200 promo code APINSIDER. Plus, $60 off AppleCare with the same code. If you have any issues with the coupon, reach out to us at [email protected] and we'll try and help.

n/a

n/a

n/a

n/a

n/a

$200.00
14" M1 Max (10-core CPU, 24-core GPU), 64GB, 4TB, Silver

$4,499.00

Coupon

Price with $200 promo code APINSIDER. Plus, $60 off AppleCare with the same code. If you have any issues with the coupon, reach out to us at [email protected] and we'll try and help.

n/a

n/a

n/a

n/a

n/a

$200.00
14" M1 Max (10-core CPU, 24-core GPU), 64GB, 8TB, Space Gray

$5,699.00

Coupon

Price with $200 promo code APINSIDER. Plus, $60 off AppleCare with the same code. If you have any issues with the coupon, reach out to us at [email protected] and we'll try and help.

n/a

n/a

n/a

n/a

n/a

$200.00
14" M1 Max (10-core CPU, 24-core GPU), 64GB, 8TB, Silver

$5,699.00

Coupon

Price with $200 promo code APINSIDER. Plus, $60 off AppleCare with the same code. If you have any issues with the coupon, reach out to us at [email protected] and we'll try and help.

n/a

n/a

n/a

n/a

n/a

$200.00
14" M1 Max (10-core CPU, 32-core GPU), 32GB, 512GB, Space Gray

$3,099.00

Coupon

Price with $150 promo code APINSIDER. Plus, $60 off AppleCare with the same code. If you have any issues with the coupon, reach out to us at [email protected] and we'll try and help.

n/a

n/a

n/a

n/a

n/a

$150.00
14" M1 Max (10-core CPU, 32-core GPU), 32GB, 512GB, Silver

$3,099.00

Coupon

Price with $150 promo code APINSIDER. Plus, $60 off AppleCare with the same code. If you have any issues with the coupon, reach out to us at [email protected] and we'll try and help.

n/a

n/a

n/a

n/a

n/a

$150.00
14" M1 Max (10-core CPU, 32-core GPU), 32GB, 1TB, Space Gray

$3,299.00

Coupon

Price with $150 promo code APINSIDER. Plus, $60 off AppleCare with the same code. If you have any issues with the coupon, reach out to us at [email protected] and we'll try and help.

n/a

n/a

n/a

n/a

n/a

$150.00
14" M1 Max (10-core CPU, 32-core GPU), 32GB, 1TB, Silver

$3,299.00

Coupon

Price with $150 promo code APINSIDER. Plus, $60 off AppleCare with the same code. If you have any issues with the coupon, reach out to us at [email protected] and we'll try and help.

n/a

n/a

n/a

n/a

n/a

$150.00
14" M1 Max (10-core CPU, 32-core GPU), 32GB, 2TB, Space Gray

$3,699.00

Coupon

Price with $200 promo code APINSIDER. Plus, $60 off AppleCare with the same code. If you have any issues with the coupon, reach out to us at [email protected] and we'll try and help.

n/a

n/a

n/a

n/a

n/a

$200.00
14" M1 Max (10-core CPU, 32-core GPU), 32GB, 2TB, Silver

$3,699.00

Coupon

Price with $200 promo code APINSIDER. Plus, $60 off AppleCare with the same code. If you have any issues with the coupon, reach out to us at [email protected] and we'll try and help.

n/a

n/a

n/a

n/a

n/a

$200.00
14" M1 Max (10-core CPU, 32-core GPU), 32GB, 4TB, Space Gray

$4,299.00

Coupon

Price with $200 promo code APINSIDER. Plus, $60 off AppleCare with the same code. If you have any issues with the coupon, reach out to us at [email protected] and we'll try and help.

n/a

n/a

n/a

n/a

n/a

$200.00
14" M1 Max (10-core CPU, 32-core GPU), 32GB, 4TB, Silver

$4,299.00

Coupon

Price with $200 promo code APINSIDER. Plus, $60 off AppleCare with the same code. If you have any issues with the coupon, reach out to us at [email protected] and we'll try and help.

n/a

n/a

n/a

n/a

n/a

$200.00
14" M1 Max (10-core CPU, 32-core GPU), 32GB, 8TB, Space Gray

$5,499.00

Coupon

Price with $200 promo code APINSIDER. Plus, $60 off AppleCare with the same code. If you have any issues with the coupon, reach out to us at [email protected] and we'll try and help.

n/a

n/a

n/a

n/a

n/a

$200.00
14" M1 Max (10-core CPU, 32-core GPU), 32GB, 8TB, Silver

$5,499.00

Coupon

Price with $200 promo code APINSIDER. Plus, $60 off AppleCare with the same code. If you have any issues with the coupon, reach out to us at [email protected] and we'll try and help.

n/a

n/a

n/a

n/a

n/a

$200.00
14" M1 Max (10-core CPU, 32-core GPU), 64GB, 512GB, Space Gray

$3,499.00

Coupon

Price with $200 promo code APINSIDER. Plus, $60 off AppleCare with the same code. If you have any issues with the coupon, reach out to us at [email protected] and we'll try and help.

n/a

n/a

n/a

n/a

n/a

$200.00
14" M1 Max (10-core CPU, 32-core GPU), 64GB, 512GB, Silver

$3,499.00

Coupon

Price with $200 promo code APINSIDER. Plus, $60 off AppleCare with the same code. If you have any issues with the coupon, reach out to us at [email protected] and we'll try and help.

n/a

n/a

n/a

n/a

n/a

$200.00
14" M1 Max (10-core CPU, 32-core GPU), 64GB, 1TB, Space Gray

$3,699.00

Coupon

Price with $200 promo code APINSIDER. Plus, $60 off AppleCare with the same code. If you have any issues with the coupon, reach out to us at [email protected] and we'll try and help.

n/a

n/a

n/a

n/a

n/a

$200.00
14" M1 Max (10-core CPU, 32-core GPU), 64GB, 1TB, Silver

$3,699.00

Coupon

Price with $200 promo code APINSIDER. Plus, $60 off AppleCare with the same code. If you have any issues with the coupon, reach out to us at [email protected] and we'll try and help.

n/a

n/a

n/a

n/a

n/a

$200.00
14" M1 Max (10-core CPU, 32-core GPU), 64GB, 2TB, Space Gray

$4,099.00

Coupon

Price with $300 promo code APINSIDER. Plus, $60 off AppleCare with the same code. If you have any issues with the coupon, reach out to us at [email protected] and we'll try and help.

n/a

n/a

n/a

n/a

n/a

$300.00
14" M1 Max (10-core CPU, 32-core GPU), 64GB, 2TB, Silver

$4,099.00

Coupon

Price with $200 promo code APINSIDER. Plus, $60 off AppleCare with the same code. If you have any issues with the coupon, reach out to us at [email protected] and we'll try and help.

n/a

n/a

n/a

n/a

n/a

$200.00
14" M1 Max (10-core CPU, 32-core GPU), 64GB, 4TB, Space Gray

$4,699.00

Coupon

Price with $200 promo code APINSIDER. Plus, $60 off AppleCare with the same code. If you have any issues with the coupon, reach out to us at [email protected] and we'll try and help.

n/a

n/a

n/a

n/a

n/a

$200.00
14" M1 Max (10-core CPU, 32-core GPU), 64GB, 4TB, Silver

$4,699.00

Coupon

Price with $200 promo code APINSIDER. Plus, $60 off AppleCare with the same code. If you have any issues with the coupon, reach out to us at [email protected] and we'll try and help.

n/a

n/a

n/a

n/a

n/a

$200.00
14" M1 Max (10-core CPU, 32-core GPU), 64GB, 8TB, Space Gray

$5,899.00

Coupon

Price with $200 promo code APINSIDER. Plus, $60 off AppleCare with the same code. If you have any issues with the coupon, reach out to us at [email protected] and we'll try and help.

n/a

n/a

n/a

n/a

n/a

$200.00
14" M1 Max (10-core CPU, 32-core GPU), 64GB, 8TB, Silver

$5,899.00

Coupon

Price with $200 promo code APINSIDER. Plus, $60 off AppleCare with the same code. If you have any issues with the coupon, reach out to us at [email protected] and we'll try and help.

n/a

n/a

n/a

n/a

n/a

$200.00