Evidence of 'SportsKit' framework discovered in iOS and tvOS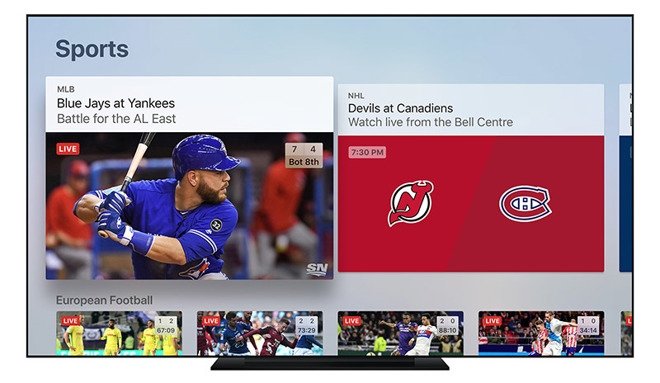 AppleInsider may earn an affiliate commission on purchases made through links on our site.
Code strings in Apple's latest iOS beta versions reference a new framework called "SportsKit," suggesting the company is planning an earnest push into sports media and enhanced information delivery.
Discovered by 9to5Mac in iOS releases dating back to iOS 15.2, "SportsKit" is a new framework for iOS and tvOS apps that currently connects to Siri, the Apple TV app and home screen widgets.
Not much is known about "SportsKit" beyond its presence in developer betas, though the publication was able to suss out a capability that enables a home screen widget to display sports scores and updates in real time. Siri has for years supported box scores and the new framework could expand those interactions into new areas of iOS, the report said.
As a private framework, general developers are unable to access "SportsKit." That should come as no surprise considering the tightly controlled world of sports media. What is interesting, however, is that Apple is investing in sports-centric operating system tools, a move that suggests partnerships with major rights holders are in the works.
Rumors of Apple's supposed ambitions in the sports space have circulated for years, but the tech giant has yet to announce a flagship product offering. In 2020, the tech giant was said to be pursuing a live streaming deal with the Pac-12 Conference, while separate reports more recently claimed the company is in talks to acquire rights to NFL Sunday Ticket.
Potentially working on those deals is James DeLorenzo, Amazon's former sports content chief who was poached by Apple last year.
Live streaming would join Apple TV+'s sparse lineup of sports-related series and specials which includes short-form documentary series "Greatness Code" and "Swagger," a fictional account of youth basketball in America. Most recently, Apple inked a first-look deal with former ESPN president John Skipper and contributor Dan Le Batard to produce unscripted content for the service.