iFixit calls Apple Self Service Repair program a 'total shift in perspective'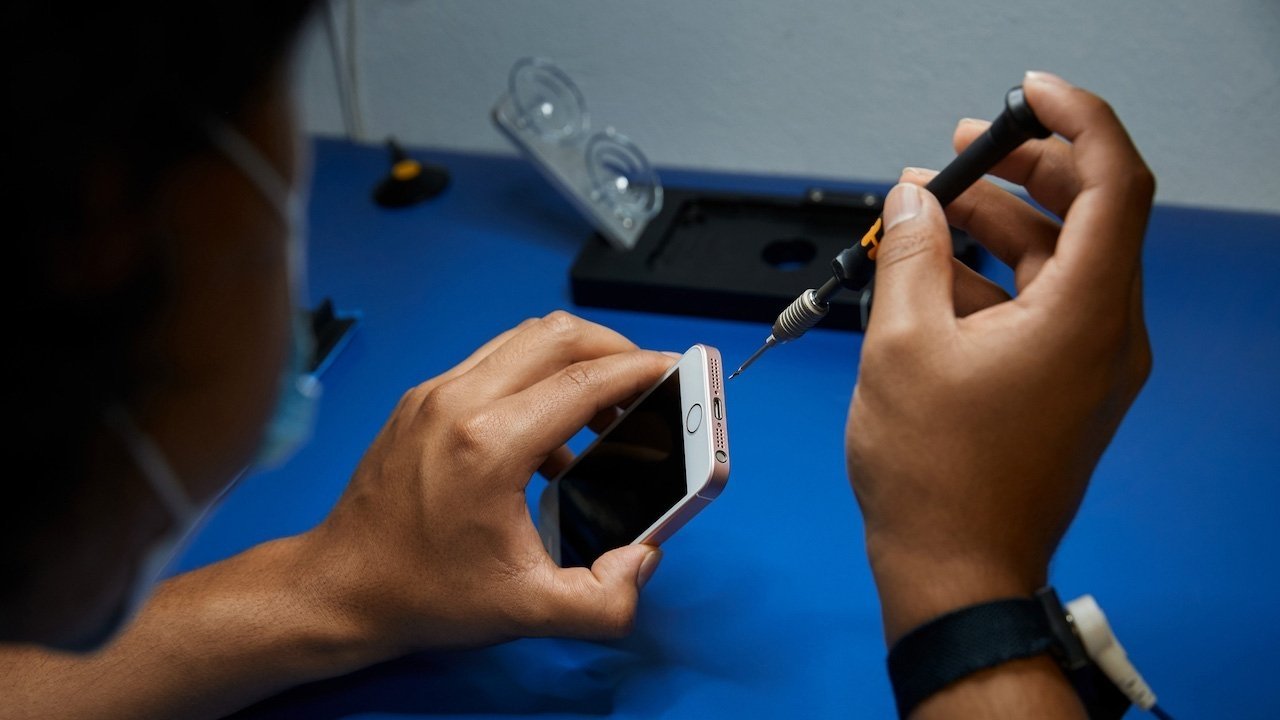 The repair and teardown experts at iFixit say they are "excited" about Apple's new Self Service Repair program, and called it a "remarkable concession."
Apple announced the program on Wednesday. Starting in 2022, it will allow consumers to purchase parts and tools — including batteries, displays, and cameras — so that they can repair their own devices.
Soon after, iFixit called the announcement a win for consumers.
"We're thrilled to see Apple admit what we've always known: Everyone's enough of a genius to fix an iPhone," wrote the team at iFixit.
Kyle Wiens, the founder and CEO of iFixit, also said that the new program represents a major shift in perspective for the Cupertino tech giant.
Apple's announcement may seem like a small thing: they're going to publish free manuals and sell parts to their customers. But it's a total shift in perspective. It's an agreement that this is a partnership. We're on Starship Earth together cruising through the universe together.

— Kyle Wiens (@kwiens) November 17, 2021
The repair and teardown site said that it's hopeful Apple will provide the same level of information that it offers Apple Authorized Service Providers.
For years, Apple has fought against right to repair legislation in various U.S. states, arguing that opening up repairs could lead to security and safety risks for consumers. iFixit called Apple out on its reversal, stating that the move "invalidates many of the arguments Apple and other manufacturers have used against the right to repair."