Everything we know about the 'iPhone 14 Pro' so far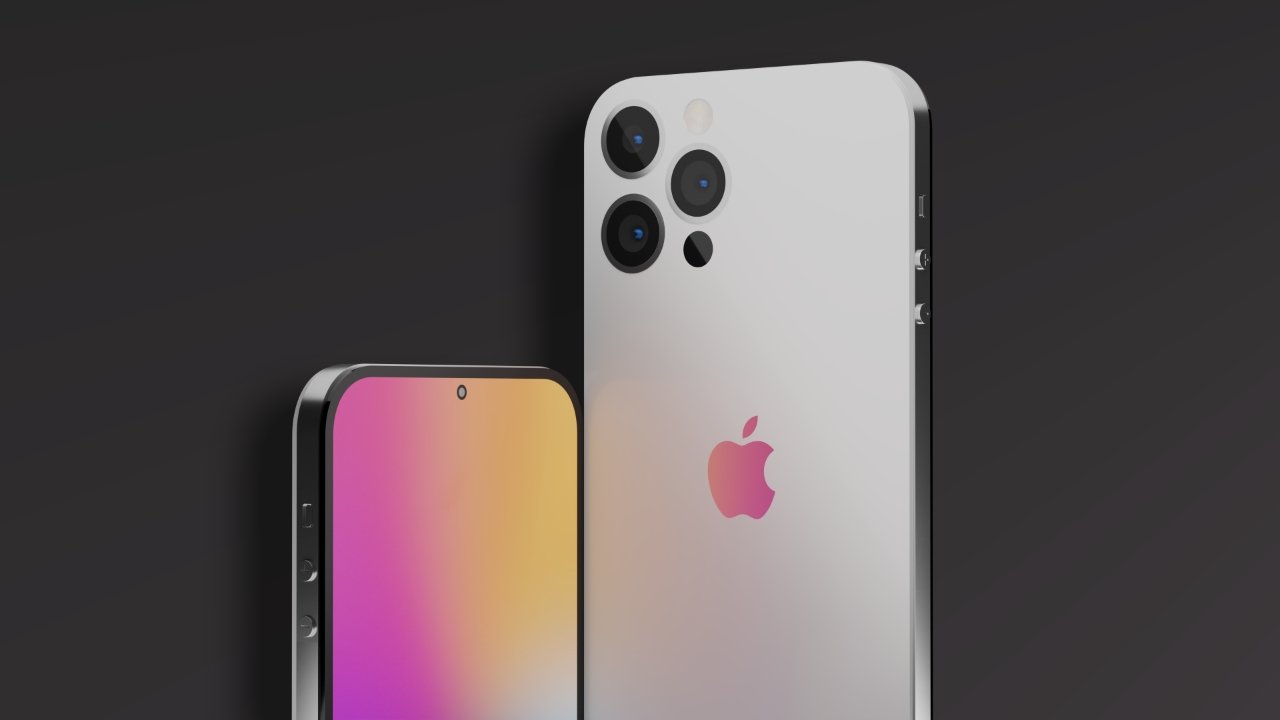 If the rumors are true, the "iPhone 14 Pro" will be a significant departure from Apple's current design philosophy, so we've created exclusive renders to show what might be next.
Apple updates the iPhone over multi-year design cycles with minor changes each year. However, according to rumors, the "iPhone 14 Pro" may ignore the norm and introduce several design alterations at once.
The iPhone 12 introduced the current flat-sided design paradigm, and iPhone 13 enhanced it with a huge camera bump. Typically, Apple would release an "iPhone 14" with some aesthetic change or no external change at all — reserving a new design or form factor for the "iPhone 15."
Rumors of Apple's departure from its tick-tick-tock cycle started early. Supply chain analyst Ming-Chi Kuo was among the first to suggest a hole-punch camera in a March 2021 report.
In September 2021, a well-known leaker named Jon Prosser shared what he believed the "iPhone 14" would look like just before the iPhone 13 announcement. The renders depicted a device with flat sides, but no camera bump, no notch, and iPhone 4-like volume buttons.
As if Prosser's renders were a signal to the rumor mill, other known leakers threw their reports in right away. Ross Young, a display supply chain analyst, stated that Apple would move the True Depth array for Face ID behind the display and use a hole-punch camera. Bloomberg's Mark Gurman announced a complete redesign was coming for the next iPhone, and the iPhone mini would be axed from the lineup.
The renders created by AppleInsider are based on these initial leaks and other leaks that followed. The most repeated information so far is the hole-punch camera, but the flat rear camera array and volume buttons have few rumors backing that claim.
In December, The Elec says the new hole-punch camera is reserved for the iPhone "pro" models, and the standard models will retain the notch. Kuo offered another report in December on "iPhone 14" as well, but focused on camera capabilities and not the design.
Kuo's assertions that Apple will move to bigger sensors with 48MP image capture go against Prosser's claim of a reduced camera bump. Cameras are physical devices that need space to operate correctly, and Apple had to significantly increase the camera bump size in the iPhone 13 generation already.
To dramatically reduce the camera bump, Apple would have to change the camera system or utilize some new technology. It isn't yet clear how this design change can physically be possible.
The "iPhone 14" is expected to be announced in September 2022. Stay tuned for more exclusive renders of future Apple products on AppleInsider.