Hands on with the best gear for Apple users at CES 2022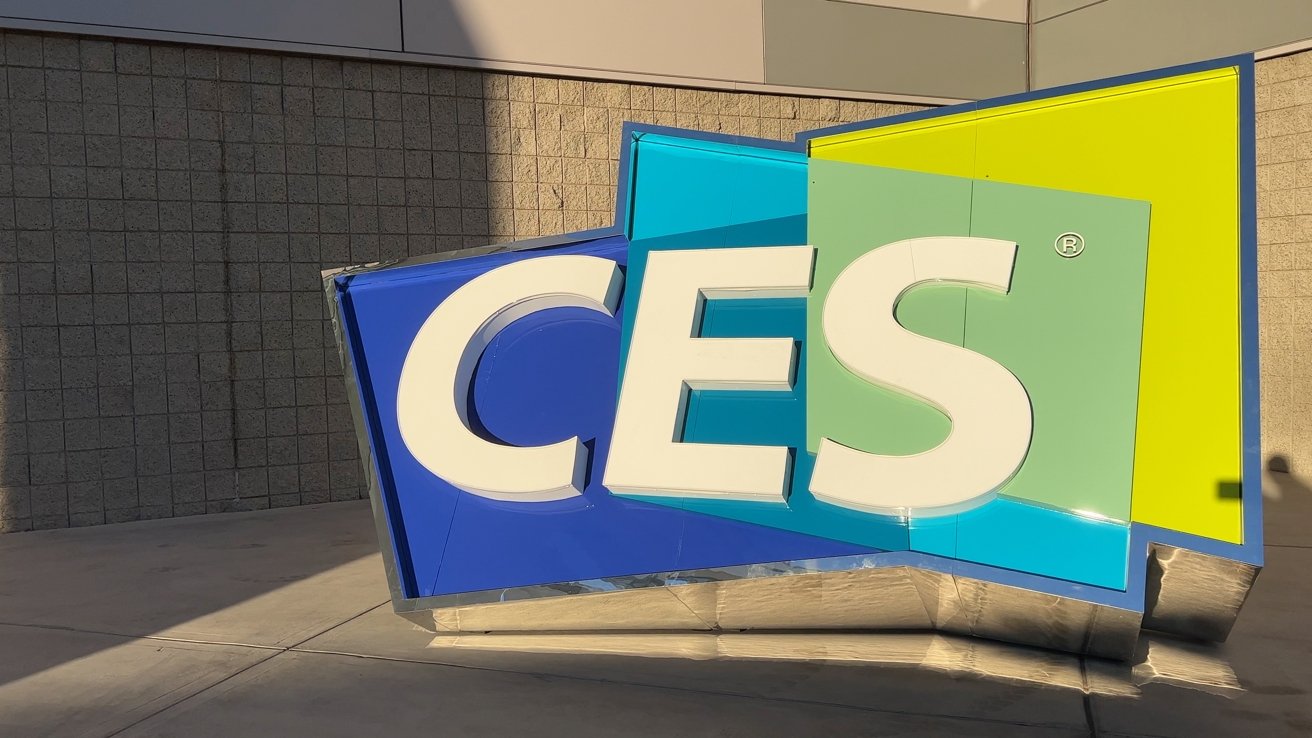 With CES 2022 behind us, we go hands-on with our favorite accessories for Apple users we tested at the show, including docks, smart home devices, Find My accessories, and more.
Thus far, we've touched on various categories of accessories from the annual tech show, diving deep into HomeKit accessories, MagSafe-enabled accessories, and the wonderfully weird. Here, we're going broad, hitting any gadget or accessory that is designed with Apple users in mind.
InCharge XL
Rolling Square — once InCharge — created small keychain-bound cables. They connected magnetically and later featured multiple adapters to fit almost any device. The company has since rebranded as its portfolio has expanded.
At CES, we saw its latest endeavor — the InCharge XL cable. This new flagship cable is capable of delivering up to 100W of power. Rolling Square told AppleInsider they are exploring higher wattage cables for the future as the new MacBook Pro is capable of up to 140W of power.
The cable comes in multiple sizes, starting at 12 inches and ranging to several feet. An adapter slips onto the USB-C connector on each end of the cable, one that features a USB-A connector while the other has a combo Lightning/Micro USB connector. In total, this cable can be configured in 15 configurations with five different connectors.
The cable had a great feel thanks to the metal ends and braided nylon cord when testing it. Rolling Square even added a tethered cap to keep it protected in your bag.
Pout Eyes 11
We need one of the new Pout Eyes stands for our iPad. Available for both the 11-inch and 12.9-inch models, the Pout Eyes stand is an all-aluminum holder that uses the magnets built into Apple's latest tablets.
You place your iPad on the silicone surface, and the magnets hold it securely in place, similar to the Magic Keyboard. The Eyes stand works both in portrait as well as landscape orientations. In use, it turns your iPad into what looks like a mini-iMac.
Hyper iMac hub
Speaking of iMacs, the new iMac dock from Hyper is a brilliant new accessory.
This color-matched USB-C hub uses a silicone grip to attach itself to the stand of the new 24-inch iMac. It houses several ports, including SD and Micro SD card readers, dual USB-A ports, and an HDMI output. Underneath is also an SSD bay to slide an M.2 NVMe module for expanded storage.
Roborock S7 MaxV Ultra
Roborock's S7 MaxV Ultra may be the most impressive robotic vacuum we've seen today. This impressed us as we watched it traverse the makeshift living room on the show floor.
This AI-powered bot will both mop and vacuum your home's floors. The sonic mop will vibrate, scrubbing your floors as it goes. When it detects carpet or a rug, the mop will be lifted to prevent your soft surfaces from getting wet.
Once the cleaning is done, it will return to its new base station. When there, it will empty the dust bin, drain the dirty water, and refill it with fresh water for the next adventure. It even has a scrub brush in the base station that automatically cleans the mop head.
For Apple users, it works with Siri so you'll be able to tell your HomePod to "vacuum the living room" and the S7 MaxV Ultra will be on its way.
LineCloud
Setting up a networked attached storage device has gotten easier over the years, but it still can be complicated to do correctly. Line is here to make it easier with its new LineCloud. It has a screwdriver-less setup where users just need to insert their drives. Once plugged in, the mobile app takes care of almost everything else.
Users can access their storage locally or while on the go, bringing an easy-to-use cloud storage solution to creatives and novice users alike. Line will also offer an optional backup service for those that want additional peace of mind.
Wemo
This year, Belkin was back with new HomeKit gear, including its new Wemo Smart Video Doorbell. This features an astonishing 178-degree field of view, HomeKit Secure Video, and works exclusively with Apple's smart home platform.
The Wemo Smart Video Doorbell looks thick, but it also is shown mounted to the side of the door with an angled base that adds some depth. Otherwise, the button is large and easy to press with a white backlight to clarify its function.
Compared to other HomeKit doorbells, the Wemo Smart Video Doorbell has the widest field of view to date, allowing much more coverage of your porch. The company said they wanted you to be able to see everything from someone approaching from afar, your doormat, or someone's closeup face.
As it works with HomeKit Secure Video, you can set activity zones from within the Home app, customize your recording options, and store your recordings in iCloud at full 1080p HD. HomeKit is also able to tap into your Photos app for facial recognition.
Eve
The Eve Outdoor Floodlight Camera is a first for the HomeKit space. Currently, it is the only floodlight camera on the market that works with HomeKit and supports HomeKit Secure Video.
In total, the Eve Outdoor Floodlight Camera will show as three accessories in the Home app. You'll have an adjustable floodlight, a motion sensor, and a camera with two-way communication.
It's set to be released in the first half of 2022 and is priced at $249.
Chipolo
Chipolo is following up its original Find My-enabled tracker with its new wallet-bound tracker. Roughly the thickness of two credit cards, the Chipolo Card Spot works with Apple's Find My app to help you keep track of your wallet.
It has almost the same features as AirTag in a more wallet-friendly package. The only thing missing is ultra-wideband and Precision Finding support, but we don't think that will matter much in the short term. The sound Chipolo Card Spot makes it quite loud and will be more useful in locating your wallet daily than the Precision Finding feature.
Apple also doesn't allow third parties to take advantage of the Find My Precision Finding feature yet.
Garmin Venu 2 Plus
Garmin's smartwatches are excellent Apple Watch alternatives and have continued to impress us over the years. The new Garmin Venu 2 Plus does so again with its 43mm round display, excellent colors, and build quality.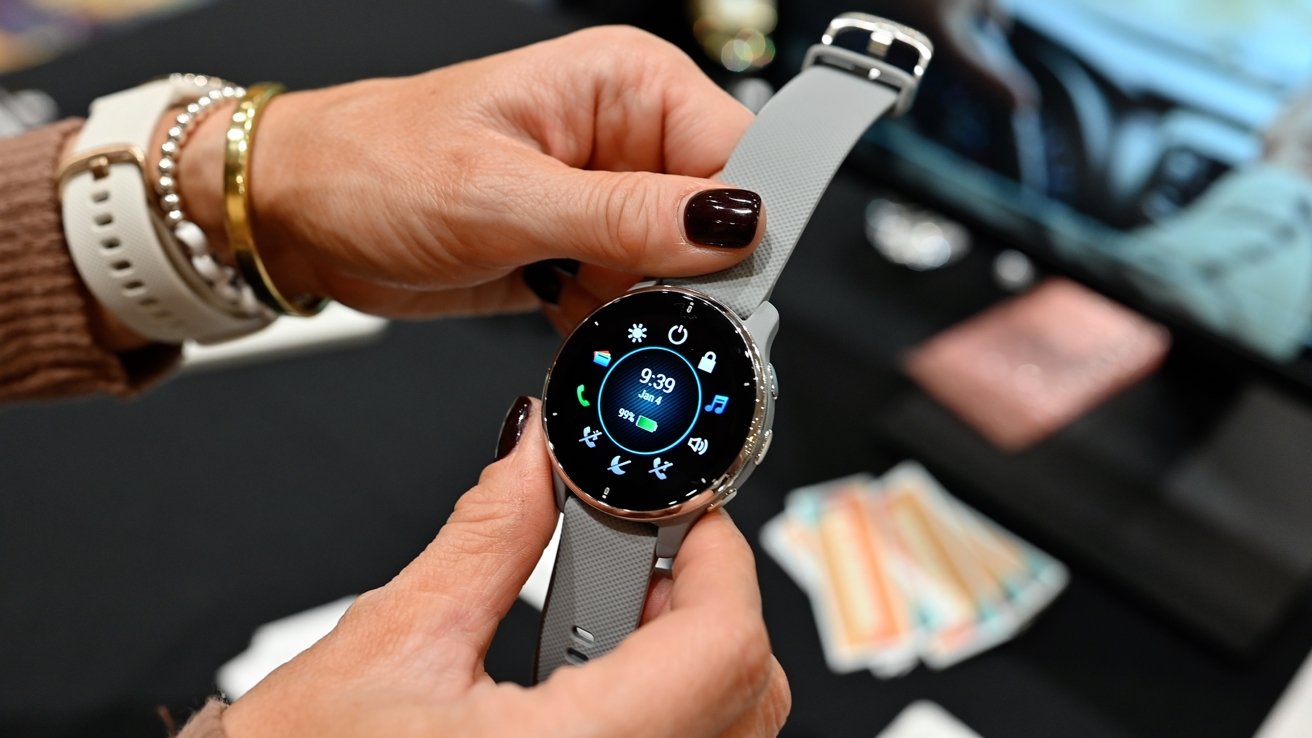 What caters so well to Apple users is the continued support for the Apple Health app and its newfound support for Siri. You can use the onboard microphone to converse with Apple's digital assistant in nearly the same way as you would with an Apple Watch. Control smart home devices, ask questions, and more.
Its battery is also rated to last for up to nine days. It will be released soon, priced at $450.