Microsoft acquiring Activision Blizzard in $68.7B gaming deal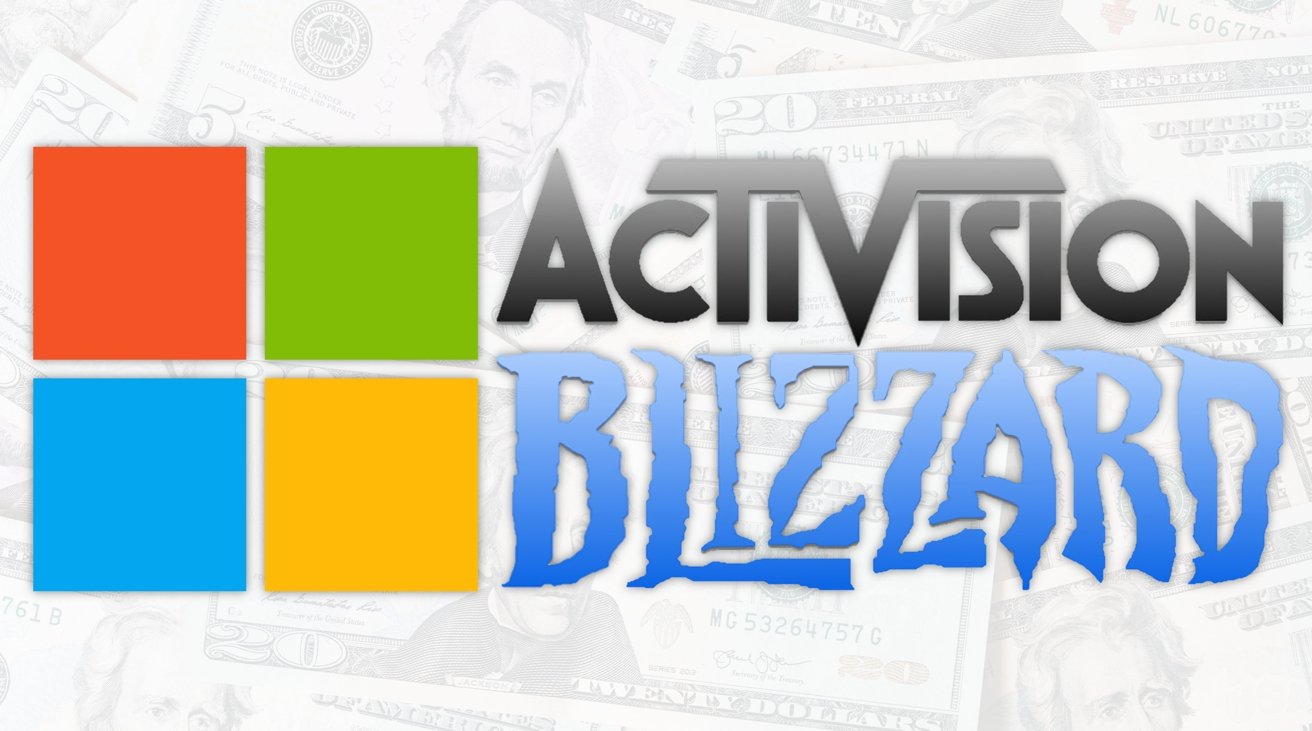 Software giant Microsoft has agreed to purchase Activision Blizzard, a major acquisition valued at $68.7 billion that combines many major studios under one entity.
Announced on Tuesday, the deal with see Microsoft acquire Activision Blizzard for $95 per share in an all-cash transaction. The $68.7 billion valuation is inclusive of Activision Blizzard's net cash.
Once completed, the acquisition will turn Microsoft into the world's third-largest gaming company by revenue, behind Tencent and Sony. Bobby Kotik will continue to operate as CEO of Activision Blizzard, and will report to Microsoft Gaming CEO Phil Spencer.
The purchase will see Microsoft take ownership of many Activision, Blizzard, and King studio franchises, including "Warcraft," "Diablo," "Overwatch," "Call of Duty," and "Candy Crush."
"Gaming is the most dynamic and exciting category in entertainment across all platforms today and will play a key role in the development of metaverse platforms," said Satya Nadella, chairman and CEO, Microsoft. "We're investing deeply in world-class content, community and the cloud to usher in a new era of gaming that puts players and creators first and makes gaming safe, inclusive and accessible to all."
Activision Blizzard's support for the Mac has waxed and waned over the years. Historically, Blizzard by itself had better support for macOS than Activision Blizzard does. Obviously, the King properties that are part of the deal like "Candy Crush" are well supported on iOS and iPadOS.
Microsoft says that it will use the catalog to bolster its GamePass offering. One aspect of Gamepass, its Xbox Cloud Gaming service (previously known as xCloud), is available on iPhone and iPad through Safari.
GamePass currently has over 25 million subscribers. As Activision Blizzard has nearly 400 million active players in over 190 countries, this could give Microsoft a considerable subscriber bump down the road.
The announced deal follows after a similar consolidation between gaming companies. On January 10, Take-Two Interactive announced a $12.7 billion deal to acquire mobile gaming giant Zynga.
Activision Blizzard is also in the midst of a scandal over a culture of sexual harassment and misconduct within the company.
The deal is not certain, as it needs to pass regulatory review and approval from Activision Blizzard's shareholders. It has already been approved by the boards of directors for both Microsoft and Activision Blizzard.
In pre-market trading, Activision Blizzard stock jumped to just less than $90.
If it goes through, the transaction is anticipated to close in the 2023 fiscal year. However, if it fails to pass, Microsoft faces paying a "break-up" fee of around $3 billion. The deal is likely to face opposition by the US Government, given its stance over the last two years regarding big tech acquisitions and consolidations.