Nanoleaf is discontinuing original Light Panels, get them while you can at 50% off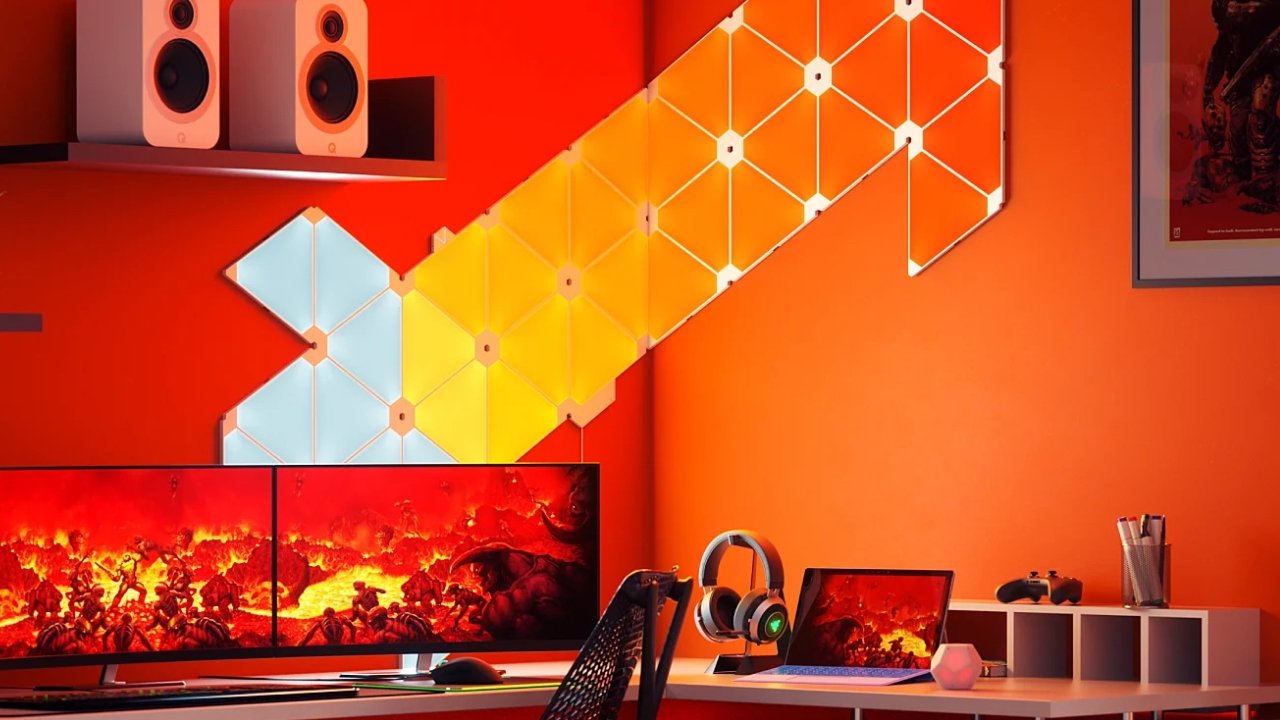 The original Nanoleaf Light Panels are being discontinued in favor of the new Shapes lineup, but you can get up to 50% off remaining panels and expansion packs while supplies last.
The Nanoleaf Light Panels that initially debuted in 2016 are retiring. Nanoleaf says that replacement parts will be made available until December 31, 2023, and software support will continue "forever."
Customers interested in getting discounted Light Panels can order some from Nanoleaf for up to 50% off their original price. While supplies last, available items include the 30-piece Smarter Kit, multiple expansion packs, the Rhythm adapter, and mounting kits.
These light panels use a proprietary app to control what colors are shown based on scenes like "Snowfall" and "Fireplace." However, Nanoleaf products are also HomeKit compatible, so programmed scenes from the app will migrate to the Apple Home app.
Since software support will continue for "a very long time," new buyers need not worry about the panels breaking from a software standpoint. As long as they turn on and connect to WiFi, they will function normally and respond to HomeKit.