New Apple ads highlight battery life, durability of the iPhone 13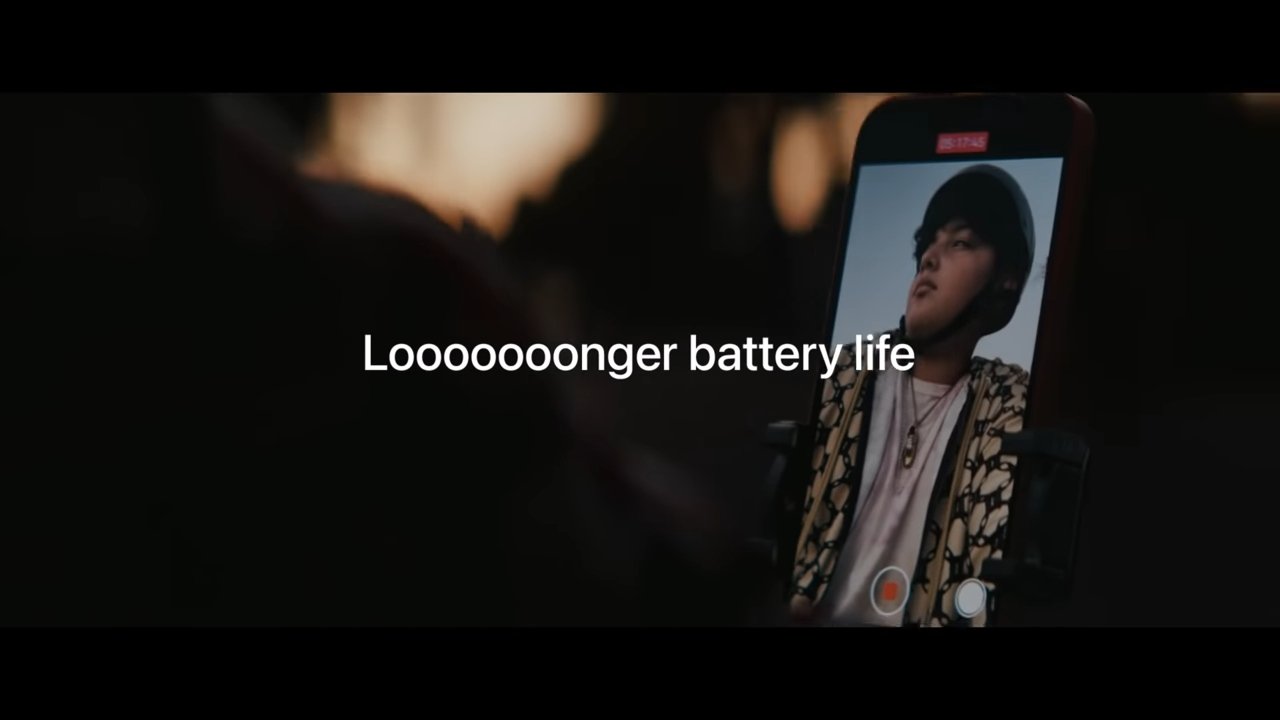 AppleInsider may earn an affiliate commission on purchases made through links on our site.
Apple has released two new ads focusing on the iPhone 13, showcasing the battery life and durability of Apple's latest smartphone.
The first ad, "Doin' Laps," shows a young kid driving around on a bike in a suburban cul-de-sac, filming himself with his iPhone 13. As night sets in his neighborhood, the viewer can see that the kid has filmed over five hours of video with plenty of battery life to spare. The ad features the song "I Look Good" by O.T. Genasis.
The second ad, "Run Baby Run," shows a toddler who absconds with an iPhone 13, running amok throughout the house. The iPhone is dropped, smacked against a piano, plunged into a sink, and even stepped on. The iPhone 13 is declared "toddler resistant," thanks to its Ceramic Shield at the end of the ad. The ad features the song "Chitty Bang" by Leikeli47.
Apple introduced the iPhone 13 and iPhone 13 Pro models during its "California Streaming" event in September 2021. The updated pro models included new 120Hz ProMotion displays and significant camera improvements.