Apple VP of health talks about the company's responsibility to keep users healthy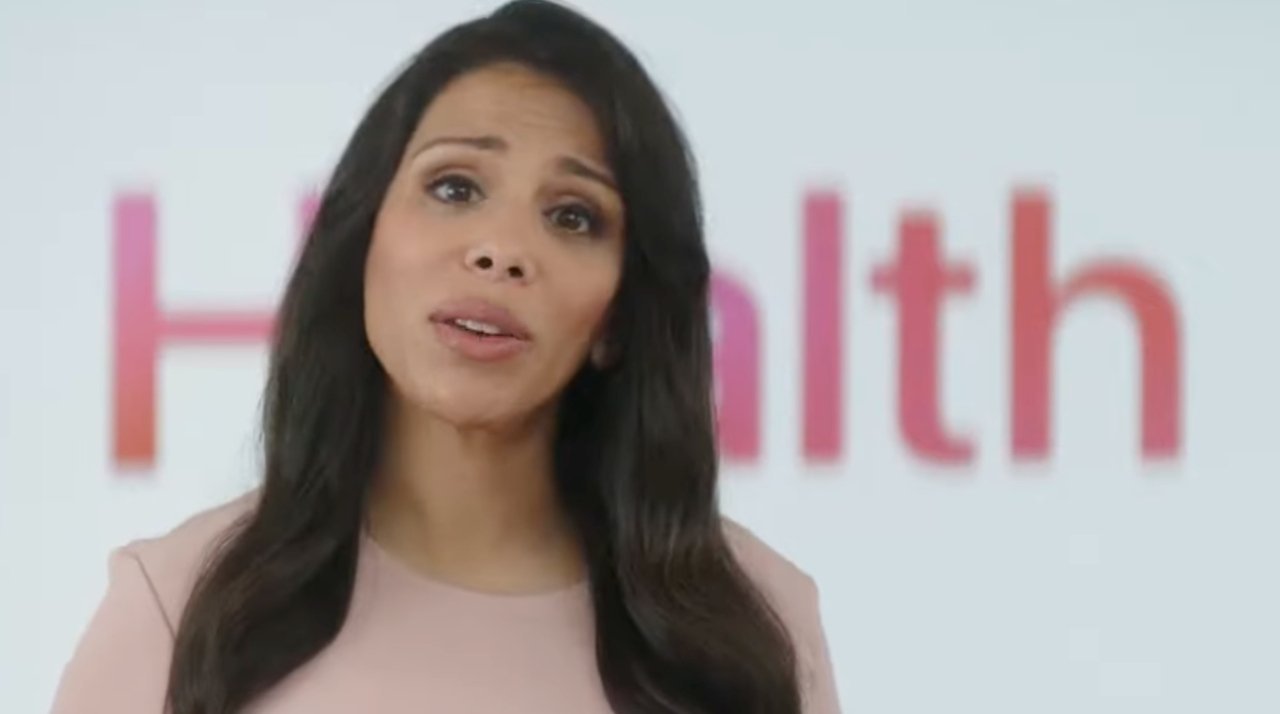 Apple is working to try and change the perception of health and wellness to make users more proactive about their wellbeing, Apple VP of Health, Dr Sumbul Desai discussed in an interview covering how Apple creates related features and services to improve the lives of its users.
Offering users products like the Apple Watch and Apple Fitness+, Apple has an interest in keeping their users fit and healthy. In an interview published on Monday, Sumbul Desai, MD, who is vice president of Health at Apple, speaks about Apple's current work and design principles, and privacy.
"One of the things that we're really focused on is how do you change the perception of health?' because a lot of people think about healthcare' is when you're sick, and you think about wellness and fitness when you're doing well," Dr. Desai said to Rene Ritchie in the YouTube interview.
"One really important goal is how do we bring those two together, bring those worlds together, and really focus, think about your health as just holistically staying healthy, and empowering you to be the best version of you, to be healthy. And able to use use our devices in really unique ways, potentially to partner with an individual to keep them healthy is something that we're really, I've been really excited about and intrigued by."
The VP goes on to say Apple's employees "almost feel like we have a responsibility to help individuals empower themselves with more information about their health so they can be their best versions of them, and live their healthier life."
On the support of CEO Tim Cook who once said that Apple could one day be known for making an impact on health in the future, Desai says the team is empowered by it. "I think what is always important to remember is it's such an important focus, and health permeates every aspect of the work we do in at Apple."
Along with Health and Apple Watch services, Desai points to the introduction of Focus Modes in iOS 15 and teaching users to use their devices intentionally as "a form of health." Screen Time is also brought up as an example, in that it assists with mental health, and "making sure you're not attached to the devices too much."
The interview also discusses the integration of health aspects across the ecosystem by working closely with different teams. "We have subject matter experts, we have clinicians, who are really involved in the product development process but we work really closely side by side with our engineering colleagues and design colleagues," Desai said.
On the development of health-related features, Desai explains "the idea can come from anywhere," but there are areas that come into play including the "clinical problem that we're solving," the technical feasibility of "can we actually measure what we want to measure?" The teams then get together and work out "how do we actually quickly validate what we're proposing to solve?"
After an idea has been proven to be possible, the teams then consider what performance metrics and targets the feature needs to meet. As well as using internal experts hired by Apple, teams also work with external experts, asking questions such as finding out what doctors would do with information gathered by the feature, the level of acceptability of data, and dealing with false positives and negatives.
Turning to privacy, Richie mentions how Apple is "absolutist" about health data being owned and accessed by the user, but that some people's needs go beyond this, such as patients who cannot remember to take their medicine regularly. When asked how Apple designs privacy while being considerate to the end user, Desai underscores Apple's privacy focus, but also points out the Health Sharing feature that provides granular sharing controls.
"We allow the user to have granular control to decide what they're going to share with the person they're choosing to share with, so we really want to put the user at the center to be able to make decisions," the VP said.
Desai then underscores the privacy element by responding to frequently asked questions about data, confirming "we actually have none of that information. That information sits on the device on the individual's phone," and is only provided when a user choses to participate in a study.
The interview concludes with the executive stating "Health is something that is so precious to many of us and there's so much more to do, and so we really take it day by day, listen to our customers, try to really use the science, and drive towards the goal of really having an impact on an individual's life.