Final Cut Pro, Compressor, Motion updated with better Mac Studio performance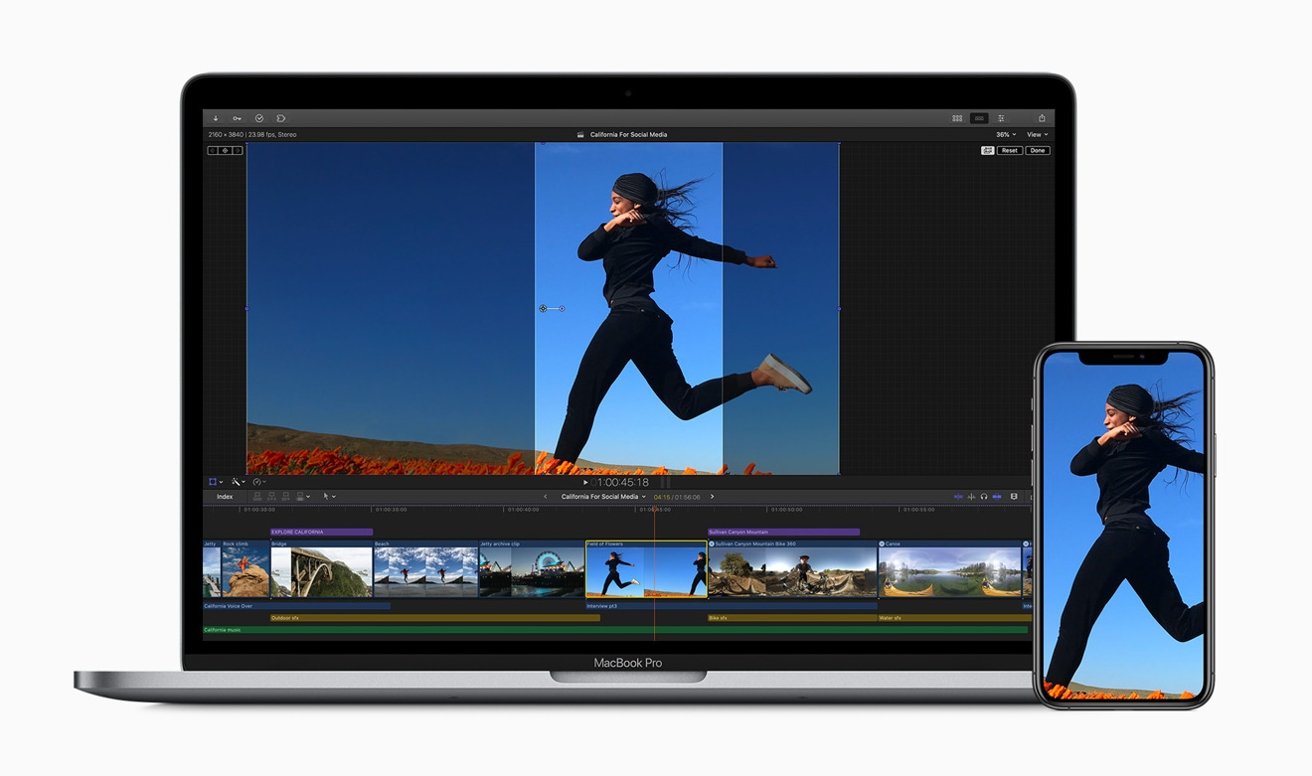 Apple has issued new updates to its Final Cut Pro, Motion, and Compressor apps to boost performance on the Mac Studio, and to support a pair of new iMovie features.
The minor updates to Apple's professional video apps were released on April 12, and also include a number of other minor updates.
In Final Cut Pro, for example, users will be able to quickly locate media that appears more than once. The update also has a new feature that improves the clarity of speech by adjusting background noise using machine learning.
Apple has also updated Motion to include a new Sliced Scale filter that can divide an image into slices to prevent distortion when scaling.
Final Cut Pro, Motion, and Compressor have also all been updated to optimize playback and graphical performance on M1 Max and M1 Ultra chips in the Mac Studio. The three apps now also support the Korean language.
Additionally, Apple has also updated all three apps with support for the new iMovie Storyboards and Magic Movie features. Both features, which are available only on iPhone and iPad, allow aspiring video creators and others to easily make good-looking video content with templates and automatic editing, as well as other features.
The new updates to Final Cut Pro, Motion, and Compressor should be available to download from the App Store as of Tuesday.