Leaked images show Apple's dual USB-C charger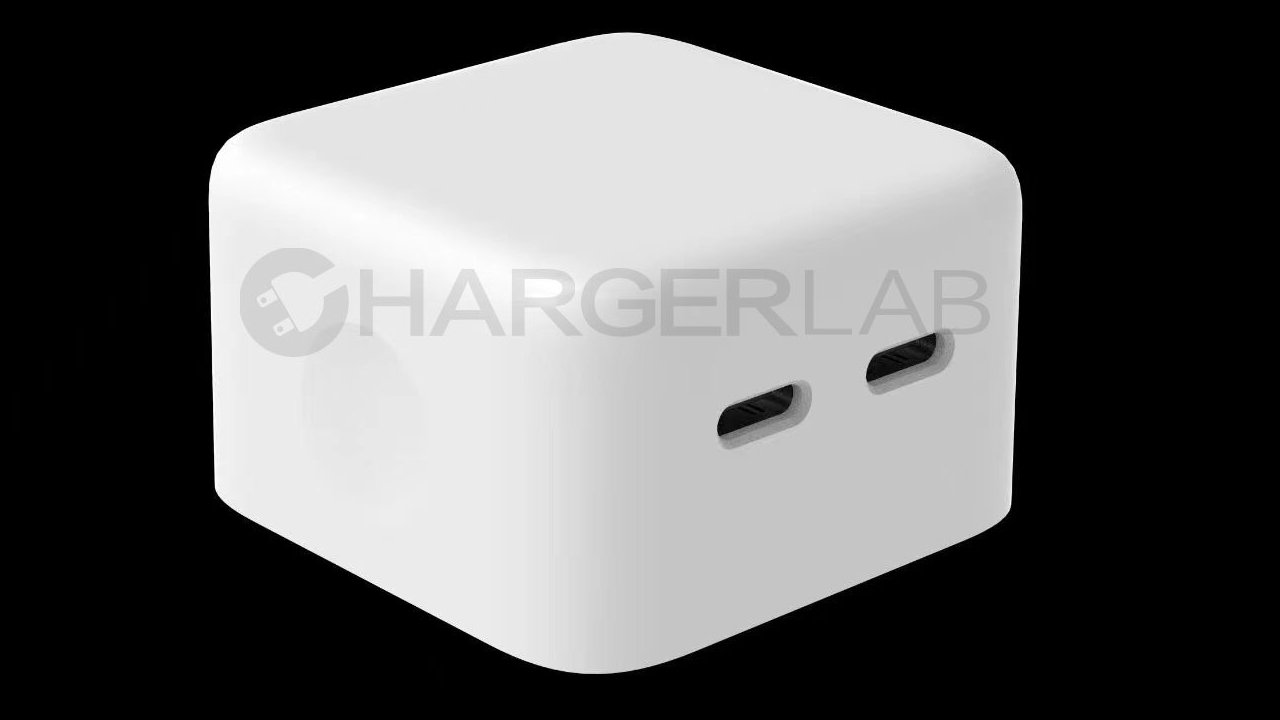 Apple's reportedly forthcoming 35W dual USB-C charger has now been shown in leaked images that also reveal folding prongs.
The three images appear to be renders rather than marketing photos, but they appear to show a charger that is around the same size as the existing single-port one. They also show that the two prongs can fold back into the charger body.
The charger included in the Apple Silicon 16-inch MacBook Pro was Apple's first GaN charger, and the new dual USB-C charger is expected to use the same technology.
The original Apple support document was removed shortly after posting. Apple has not made any official announcement about launching such a dual charger.