What to expect from Apple's Q2 2022 earnings report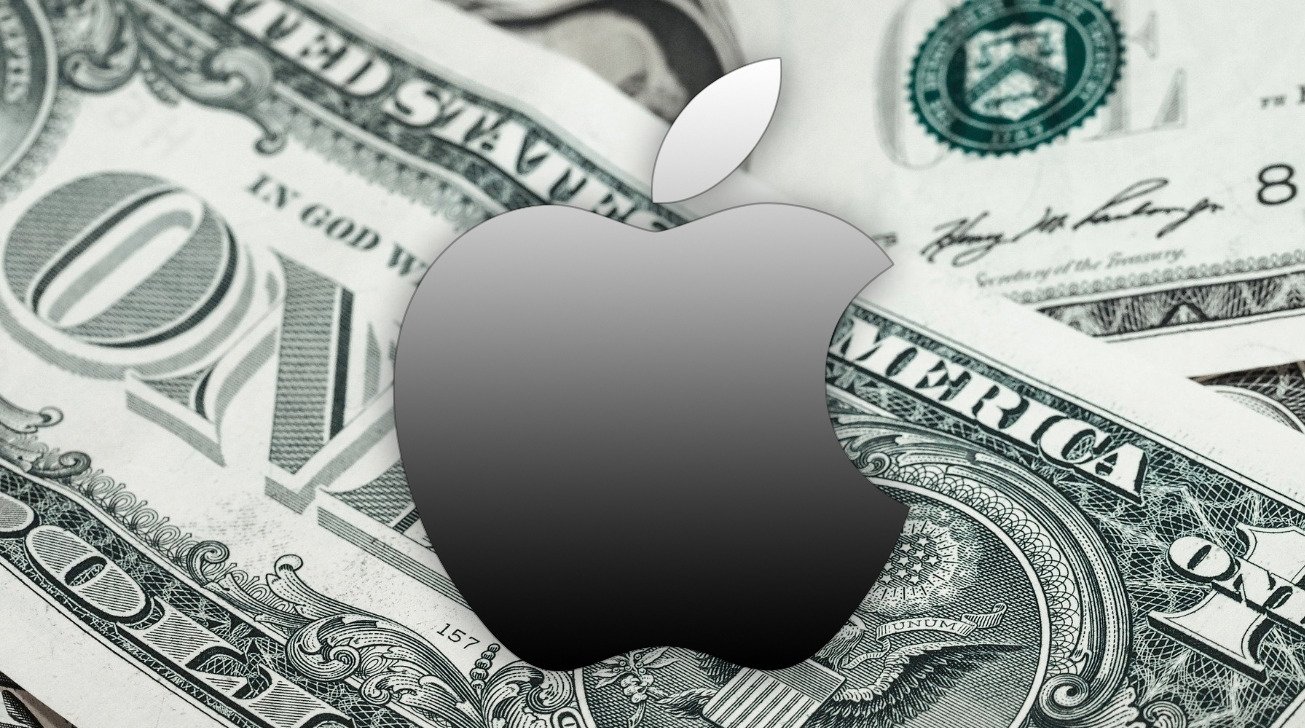 Apple will announce its financial results for the second quarter of 2022 later this evening. Here's what to expect from the company's earnings report and conference call, which may turn out to be record-breaking.
Apple will report its fiscal results for its second quarter, which corresponds to the first calendar quarter of the year, on April 28 before conducting a call with analysts. During the call, Apple CEO Tim Cook and CFO Luca Maestri will detail the company's results and offer additional color in response to analyst questions.
As has been typical during the pandemic, Apple did not provide any formal revenue guidance for the March quarter. However, it did say that it expected a record-setting second quarter, despite a slowdown in growth from its blockbuster holiday quarter.
Wall Street is expecting Apple to report revenues around $94 billion and earnings-per-share of $1.43. That's an uptick from expectations for the March quarter in January, which hovered around $90.3 billion.
Despite being higher than Apple's historical performance during the March quarter, the expectations represent a downtick from the company's record-shattering holiday quarter. Apple reported $123.9 billion in revenue and earnings-per-share of $2.10.
Although the entire industry has been affected by ongoing supply shortages and component sourcing issues, Apple's Tim Cook specifically said that the iPhone maker expects the March quarter to be less constrained.
The same goes for Mac shipments, which analyst have noted are stronger than usual. While iPad and Apple Watch estimates have dipped a bit since the holiday quarter, the strength of iPhone and Mac should be enough to offset the categories.
Apple released new hardware during the March quarter, including its Mac Studio, Studio Display, and third-generation iPhone SE. However, those models actually shipped out to consumers midway through May and in constrained quantities, so the full impact of the product release won't be felt until the June quarter and beyond.
Similarly, recent news about key Apple suppliers won't have an effect on the March quarter, which ended before lockdowns kicked off in April. However, it's likely that Apple will remain cautious about its outlook for the June quarter during its earnings call because of them and other macroeconomic factors.
Here's what analysts expect from the fiscal quarter. As more analysts chime in on the quarter, we will add to this list.
Katy Huberty, Morgan Stanley
Morgan Stanley analyst Katy Huberty believes that Apple will post another blockbuster quarter with revenues coming in well above Wall Street expectations. That's largely because of the continuing strength of the iPhone 13 and Mac lineups, which will offset weakness in Apple's Wearables and iPad segments.
The analyst forecasts that Apple will report revenues of $94 billion. Huberty says that's well above Wall Street consensus, but it's about the average forecast as of April 20. It's likely that Huberty's comment that her expectations are above consensus are based on older forecasts. She also thinks Apple will also authorize its buyback program by $80 billion and will raise its dividend rate to $0.94 a share.
Huberty maintains her 12-month Apple price target of $210.
Krish Sankar, Cowen
Krish Sankar of Cowen expects Apple to report solid March quarter revenue results that are largely in-line with current Wall Street expectations. That means Sankar believes Apple's results for the quarter will be around $94 billion. He attributes the performance to strong iPhone demand, Mac market share gains, and continuing Services performance.
However, the analyst is a bit more cautious heading into the June quarter. Shifts in consumer behavior because of the pandemic situation and recent lockdowns in Chinese manufacturing cities could have an effect on Apple's Q3 2022. The iPhone SE, which Sankar believes had a strong start in the March quarter, could also see dwindling demand into the summer.
Sankar maintains his 12-month Apple price target of $200.
Daniel Ives, Wedbush
Lead Wedbush analyst Daniel Ives expects top performance from Apple, with the company gaining at least 300 basis points of market share in the China region over the last 12 months.
The analyst believes that Apple is also seeing strong average selling prices (ASPs) in China. Although concerns linger about chip shortages and Covid-19 lockdowns in key manufacturing bases, Ives thinks that Apple is still trending ahead of Wall Street expectations.
Ives maintains his 12-month Apple price target of $200.
Toni Sacconaghi, Bernstein
Analyst Toni Sacconaghi sent a note to Bernstein clients ahead of Apple's earnings report on Thursday, stating that he thinks the company will report "solid" earnings slightly ahead of Wall Street expectations.
For example, Sacconaghi is forecasting revenues of $94.3 billion, a bit above consensus. The analyst also believes Apple will report earnings-per-share of $1.45 and year-over-year Services growth of 19%. Looking ahead, he sees some risk of downward revisions for Q3.
The analyst maintains his 12-month price target of $170.
Amit Daryanani, Evercore
Amit Daryanani of Evercore believes that Apple is well-positioned to deliver yet another quarter of growth despite supply chain issues and recent Covid-19 lockdowns in China.
The analyst also believes that Apple will hike dividends by at least 6% or 7% and authorize at least another $90 billion in additional share buybacks. Both are central to Apple's bull thesis. On products, Daryanani is forecasting 2% iPhone growth during the March quarter.
Daryanani maintains his 12-month Apple price target of $210.