Apple working on 15-inch MacBook Air, smaller 12-inch MacBook with M2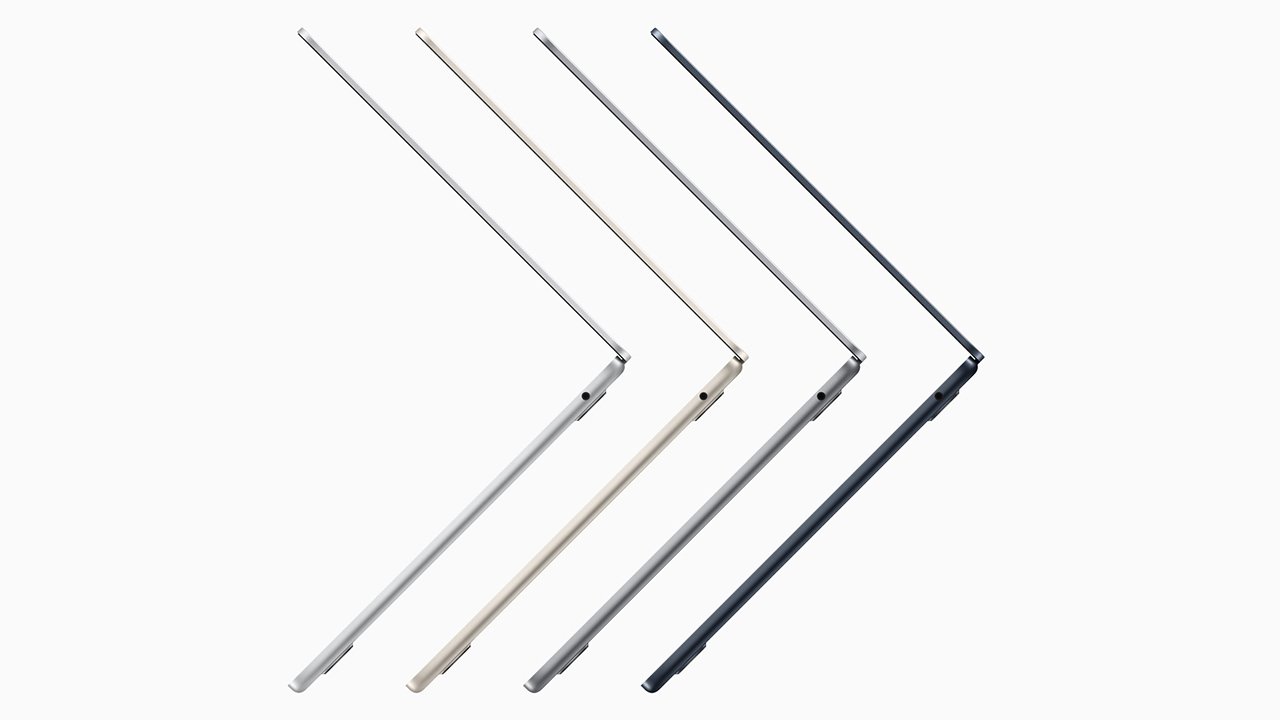 Apple is reportedly working on a new 15-inch MacBook Air model, as well as an apparent refresh of its 12-inch MacBook, according to a new report.
The expansion of the company's portable Mac lineup is said to be aimed at grabbing a larger portion of the notebook market, sources familiar with the plan told Bloomberg.
The 15-inch MacBook Air is said to be a "wider" version of the model announced on Monday. Additionally, Bloomberg also said that Apple was developing "what would be its smallest new laptop in years," suggesting a device similar to the 12-inch MacBook.
Both models could arrive by the end of 2023 or early 2024, the publication said.
Apple has never had a 15-inch MacBook Air model in the device's 14-year history. The 12-inch MacBook, on the other hand, debuted in 2015 and lasted until July 2019.
Alongside the rumored new MacBook Air and 12-inch laptops, Apple is also reportedly working on high-end MacBook Pro models with so-called M2 Pro and M2 Max chipsets but few other changes. Those devices are slated for a release as early as the end of 2022.
This is not the first time that rumors have suggested Apple was considering a larger MacBook Air. Back in March, display analysts said that the company was developing a 15-inch model.
Prior to the release of the first Apple Silicon chip, some leakers and analysts also predicted that Apple could release a version of the 12-inch MacBook with first-party cihps.