Apple debuts new high-security Lockdown mode, $10M cybersecurity grant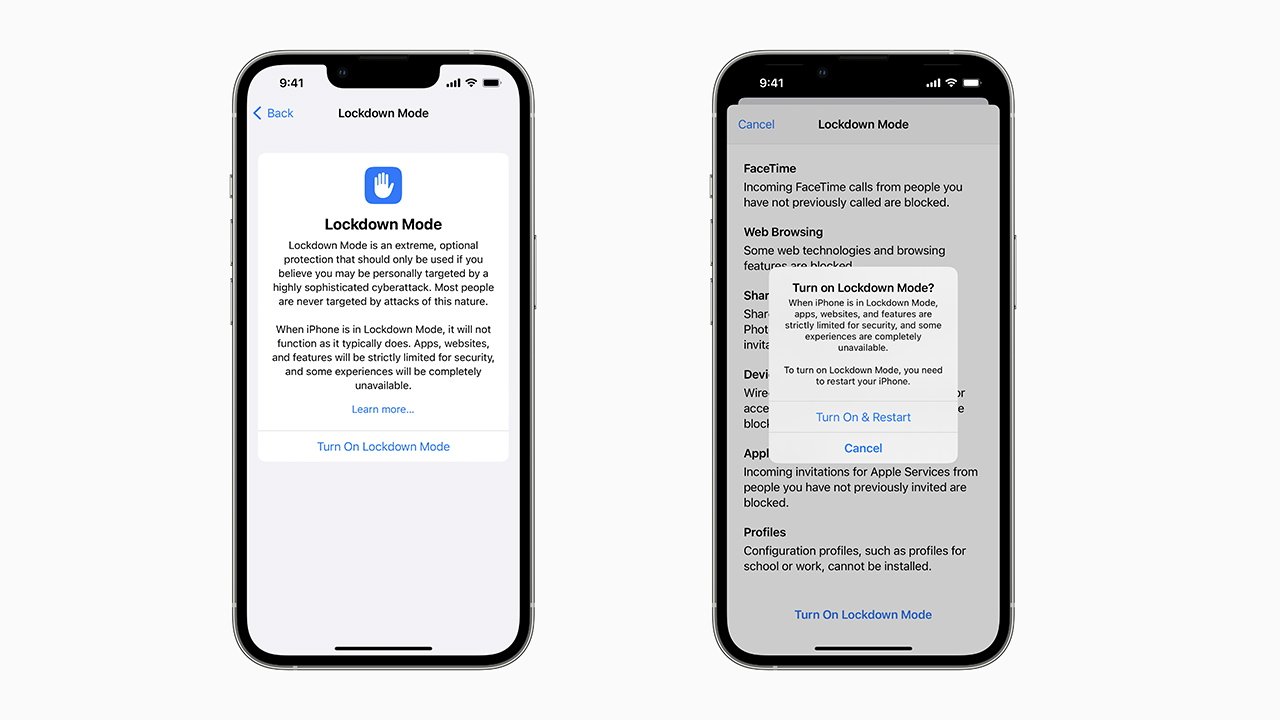 Apple is debuting a new security feature called Lockdown Mode for iOS 16 and macOS Ventura that's meant to shore up defenses for high-risk users, and is also contributing $10 million to groups that research and prevent cyberattacks.
The iPhone maker on Wednesday announced the two endeavors as part of its commitment to "protect users from highly targeted mercenary spyware" such as those made by NSO Group.
For users who might find themselves in risky situations because of who they are or what they do, Apple is debuting something that it's calling Lockdown Mode. It's an extreme and optional protect system for those who face "grave, targeted threats to their digital security."
When Lockdown Mode is enabled, a system will automatically block most message attachment types, disable complex web technologies like just-in-time JavaScript compilation, stop wired data connections when a device is locked, and prevent configuration profiles from being installed.
In other words, the mechanism will harden device security by limiting system functionality. While Apple says it has reached a good balance between usability and security with the feature, it isn't designed for average users.
Apple also says that it will continue to bolster Lockdown Mode over time, adding new protections.
The Cupertino company is also inviting security researchers to find issues with Lockdown Mode via a new Security Bounty program. Researchers can nab bounties up to a maximum of $2 million, double its previous cap and the highest bounty payout in the industry.
Additionally, Apple is also making a $10 million grant, along with any damages awarded from the NSO Group lawsuit, to organizations that "investigate, expose, and prevent highly targeted cyberattacks."
The grant is being made to the Dignity and Justice Fund established by the Ford Foundation. It will initially go toward organizations that help expose mercenary spyware and protect targets.