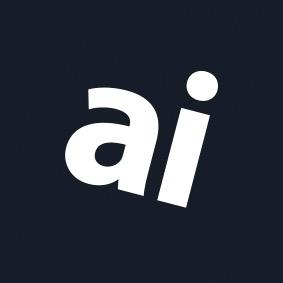 Why you can trust AppleInsider
ESR HaloLock car charger with CryoBoost Review: MagSafe-compatible with active cooling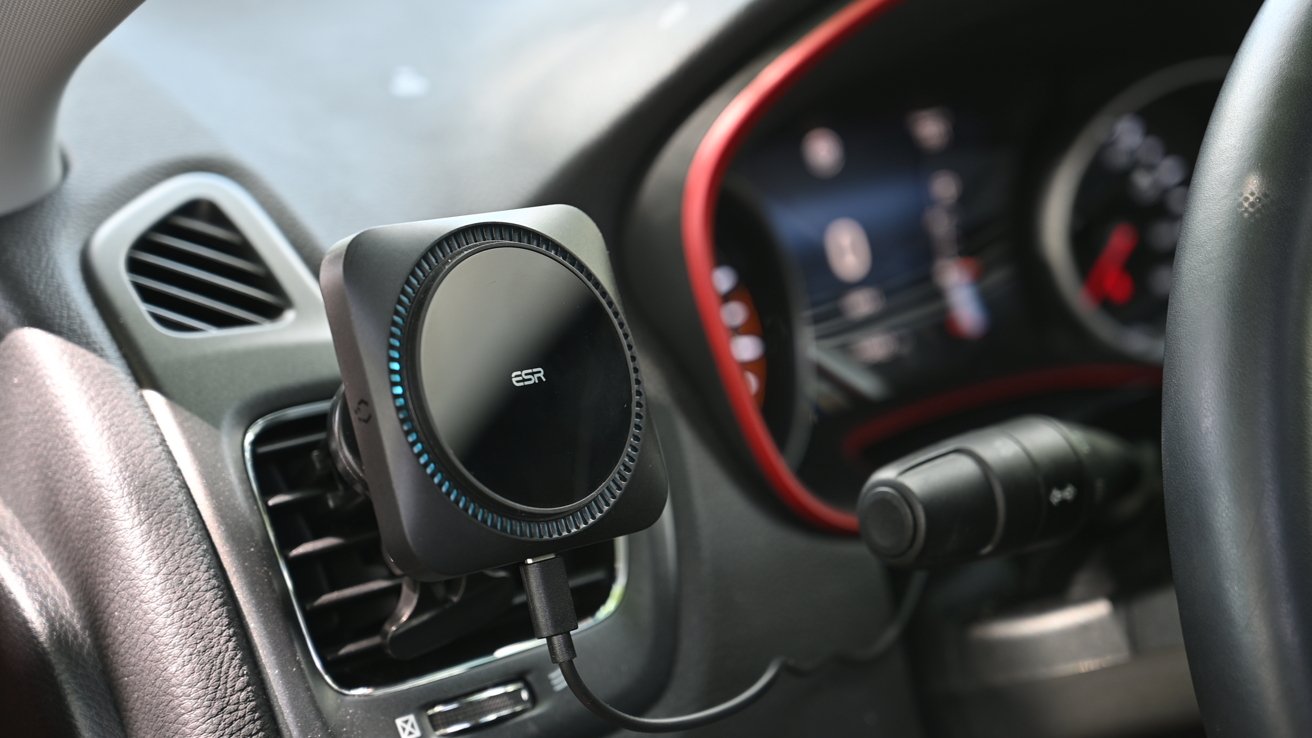 ESR HaloLock car charger with CryoBoost
4.0 / 5
---
ESR has updated its excellent HaloLock MagSafe-compatible car charger with its CryoBoost technology to combat one charging' s biggest drawbacks — heat.
AppleInsider reviewed the original ESR HaloLock car charger in late 2020 not long after launch. Now almost two years later, we have the second-generation device in our hands.
Same design, better performance
This new second-generation ESR HaloLock car charger looks nearly identical to the original. It's a slightly rounded square with a circle in the center that houses the magnets that correspond to Apple's MagSafe.
While ESR offers other mounting types, its new model starts with just the vent mount. The back of the charger has a ball joint that you can tighten with an adjustable collar.
There is a large alligator clip that holds onto your vent's blades. ESR employs a unique additional adjustment arm that helps hold it in place.
ESR makes a solid clip that does a reliable job staying put. We've never had it come free, and there is plenty of gripping power in the clip.
It is kind of tough to get properly positioned, though.
When we mounted it in our car, we didn't have much space behind the charger to hold the clip open. If we removed the charger from the clip, we had more space, but it was difficult to tighten the collar to prevent it from moving around.
Once we finally got it in place, everything was good though. The stabilization arm prevented much of the bounce we'd drive over train tracks which then helped prevent our phone from coming free.
The only physical difference from the original HaloLock charger is that when charging your phone, an ice-blue light comes out from behind the charging surface. It's indicative of the cooling effect from the newly-added fan.
Fighting those summer saunas
Astute Apple fans may have noticed that even though MagSafe debuted with the iPhone 12 nearly two years ago, there's yet to be an official MagSafe car charger. The only "official" MagSafe product for the car is Belkin's Car Vent Mount Pro which is only a holder and won't help you power up.
One likely reason may be heat, which MagSafe, like other charging methods, generates a fair amount of during use. Heat is the enemy of power efficiency as your phone often has to slow down its charging speeds to stay safe.
In your car, you can frequently be using your GPS or leaving your phone in the hot sun, which makes your phone hotter. All the more reason no Apple-approved MagSafe chargers have debuted.
Thanks to CryoBoost, we've had a much better experience. So far, our phone has not overheated once since the AC from the vent is pushed around the charger, keeping it cool and preventing the charger and phone from getting too hot.
We do wonder how it will fair in the winter, though. During the cold months, we'll have heat coming out of those vents, which may have an adverse effect if pushed over the charger.
Regardless, we can always close the vent to stop the warm air from circulating and let the cool air in the car work instead.
Before CryoBoost, our phone has overheated many times in the car. Sometimes it just gets too hot to charge while other times it needs to cool down before it is operational.
By adding a fan, Apple can get better performance out of the MacBook Pro, despite the two having the same chip. If you have two Qi chargers, the built-in fan will always ensure faster-charging speeds.
Should you buy the ESR HaloLock car charger with CryoBoost?
The car charger isn't the only HaloLock charger to get ESR's new CryoBoost tech. It's in its desktop chargers as well. But the car charger is where we see the most benefit.
Your dash is in the sun where your phone runs power-intensive GPS and it's far too easy to overheat. CryoBoost is magical, ensuring that the phone can safely charge, even when other chargers fail.
It may be only a Qi charger rather than an Apple-certified MagSafe puck but considering the available options, it may be the best way to go. You just have to be ok with a vent-mounted phone.
CryoBoost fan helps increase charging speeds and prevents overheating
Stabilizing arm helps prevent bounce when mounted on the vent
USB-C connectivity
Adjustable angle fits many cars
Strong magnetic hold
Clip can be hard to connect
Not Apple-certified
Only vent clip options available
Rating: 4 out of 5
Where to buy