Microsoft rolling out Microsoft Teams optimized for Apple Silicon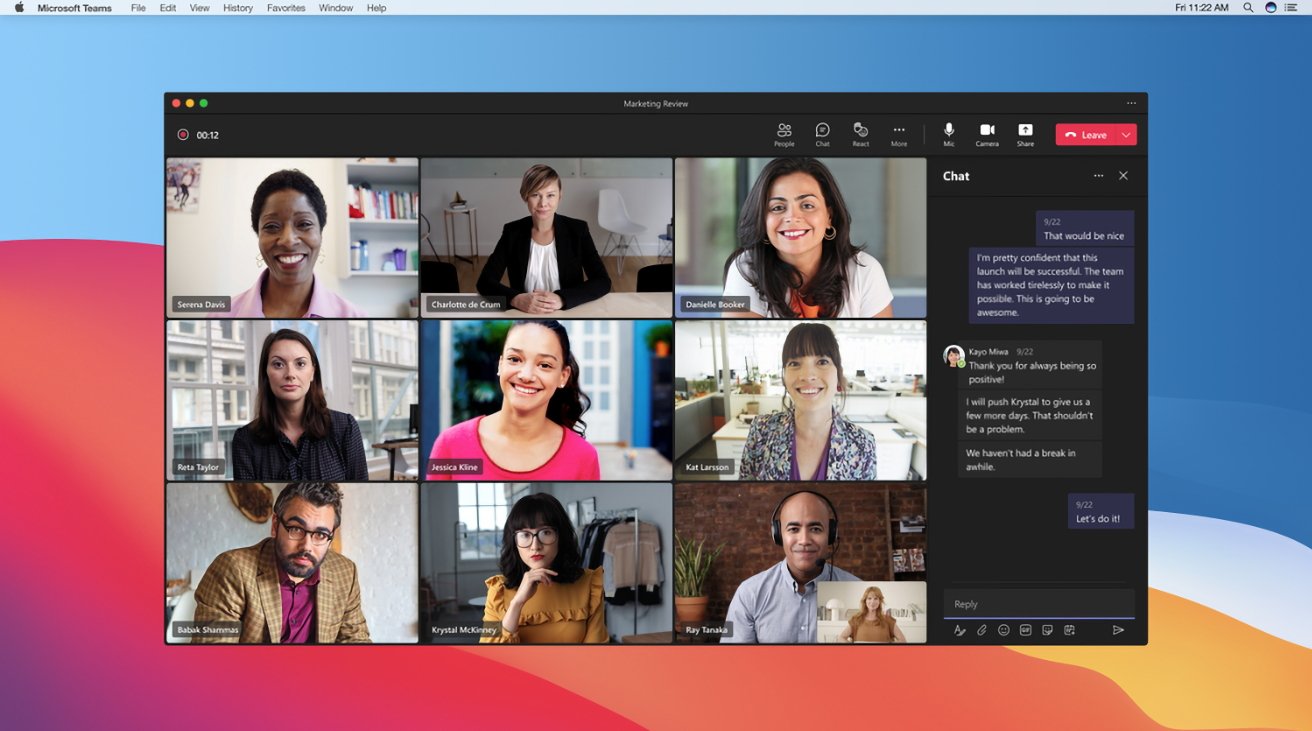 Following beta testing, Microsoft has now announced that Microsoft Teams has been optimized for Apple Silicon, and the new update is rolling out to users.
Three months after it quietly entered private beta — and more than two years since the first Apple Silicon apps arrived — Microsoft Teams has gone native. The workplace tool, similar to Slack and Zoom, is now available in a version that takes advantage of the M1 and M2 processor.
Until now, Teams required Apple's Rosetta 2 emulator to work on Apple Silicon Macs. At some point, Apple will cease including that emulator and apps will have to be built to run directly on Apple Silicon, or they simply will not work at all.
"We heard from our customers who use Mac with Apple Silicon that they want Teams to be optimized for their devices," said the company in a blog post. "Microsoft is committed to innovation and committed to the Mac, so we're excited to bring this to our Mac users."
Microsoft says that it is now "rolling out a production grade Universal Binary version of Teams." All Mac users "will be automatically upgraded with their most recent update to Teams," thought this will take place "over the coming months."
The company has not announced Apple Silicon support for the similar Skype, acquired by Microsoft in 2011.