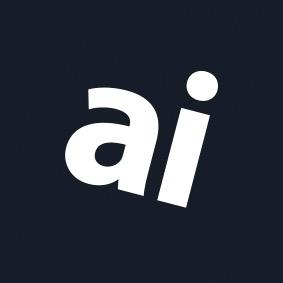 Why you can trust AppleInsider
LGear Lightning 2-in-1 charger: Good for iPhones, not for AirPods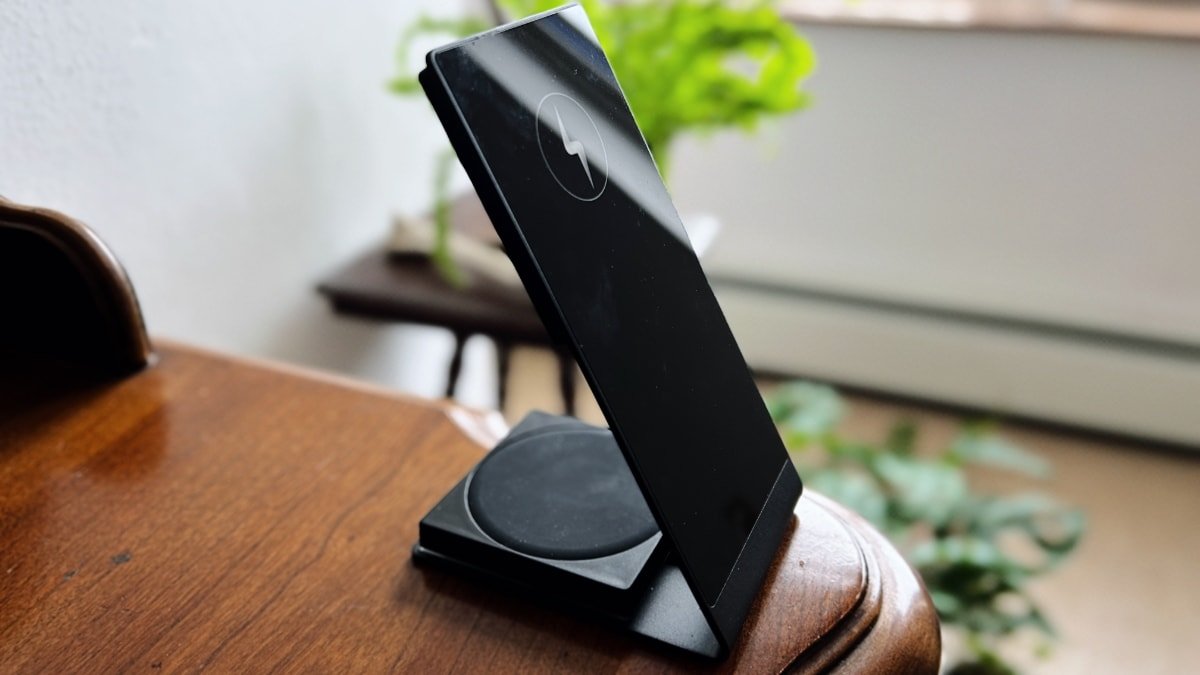 LGear 2-in-1 Lightning Charging Stand
2.5 / 5
---
The LGear two-in-one charging stand can charge compatible iPhones quickly, but AirPods too slowly.
Like its larger cousin, the 2-in-1 stand offers a way to reduce the number of cables present in an area. It supports the iPhone 12 and later and AirPods that charge wirelessly — which is all of them if someone has a wireless case for the first and second generations of AirPods.
2-in-1 Lightning Charging Dock - Specifications
LGear calls it a "Lightning" charging dock, which refers to an iPhone's fast-charging capability of up to 15W, featuring a USB-C port on the back.
Unfortunately, the AirPods charger is only 2W, which isn't great. Until now, the lowest wattage for a charger we've seen in a product was 5W, which is pretty standard on some lower-end products.
Design & Construction
The dock has a slim, sleek profile shaped like a slanted "L" or half of a triangle. It prominently displays the iPhone in the front while featuring the AirPods charger in the back, on the bottom.
Like LGear's 3-in-1 charging dock, the 2-in-1 model is made of plastic. Although it doesn't feel as cheap as the 3-in-1, the material again seems at odds with the price.
Using the dock
The iPhone charging unit works great and is capable of fast charging with 15W power. It took just over two hours to charge our iPhone 14.
Meanwhile, charging first-generation AirPods Pro using the 2W charger took roughly six hours. Maximum power for charging is 5W, so we have to wonder why LGear even bothered adding such a low-powered charging pad.
The magnetic smartphone charger can support iPhones in landscape mode and portrait mode. It works best with MagSafe-compatible cases with a magnetic insert to pass the power through to the device.
Although the case we use for the iPhone 14 is ultra-thin, it was still enough to interfere with the magnet, and the device kept falling off when placed in landscape mode.
LGear 2-in-1 Dock - Pros
Slim design that can fit into small spaces on a desk or nighstand
Fast 15W iPhone charger
iPhones can be placed vertically or horizontally
LGear 2-in-1 Dock - Cons
Unacceptably slow 2W charger for AirPods
Rating: 2.5 out of 5
Pricing & Verdict
Although the only incredibly negative feature we found on the 2-in-1 dock was the slow 2W charger, we think that's a big enough deal for a low rating. We didn't want to wait all night for AirPods Pro to charge, so after the initial test, we used a cable and Apple MagSafe charger instead of LGear's option.
If a buyer is specifically looking for a multi-device charger for their iPhone and AirPods, there are so many options on the market that are better and less expensive, there's no reason to stop here.
The LGear 2-in-1 Lightning Charging Stand can be purchased for $87, although shoppers may occasionally find the product on sale.