Hands on with Moft's iPhone case and Continuity Camera mount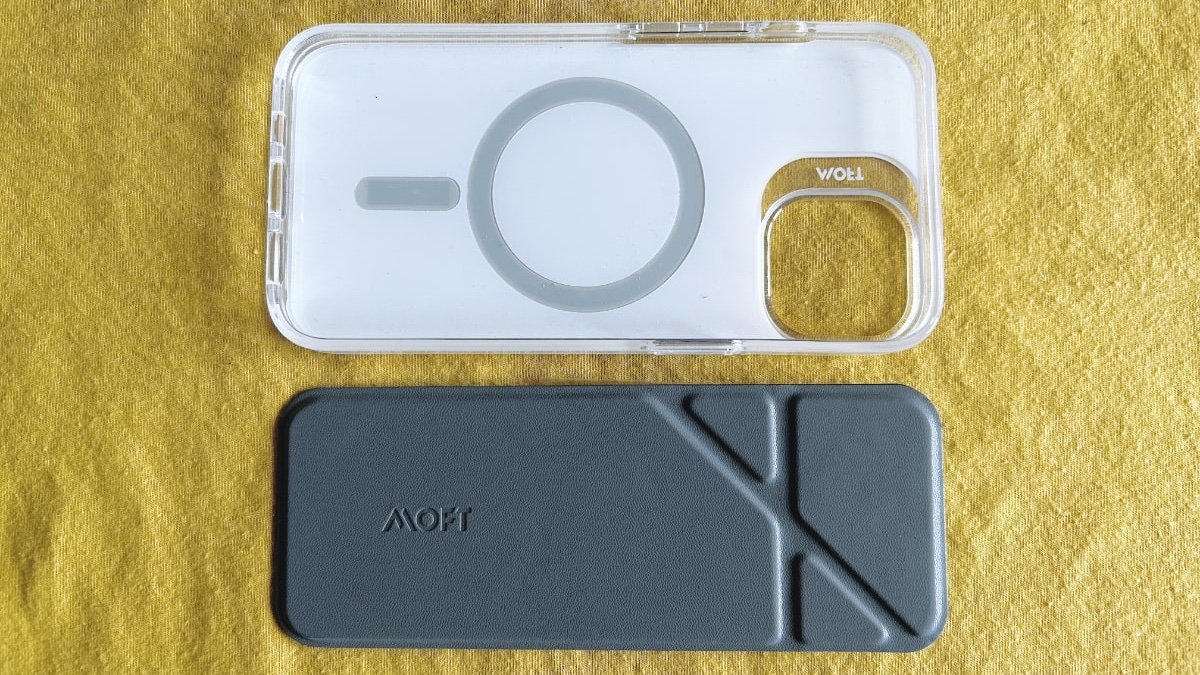 AppleInsider may earn an affiliate commission on purchases made through links on our site.
Accessory maker Moft sells a MagSafe iPhone case and an adhesive Continuity Camera Mount that works with a MacBook — and we've had them for a few weeks.
Moft sent us a MagSafe-enhanced iPhone 14 case and a mount that attaches to a MacBook so people can take advantage of Apple's new Continuity Camera feature their iPhone as a webcam. The case has a magnetic insert so it works with MagSafe chargers as well as the rest of Moft's magnetic accessories.
Like some of the company's other products, users can fold the mount in a couple positions for video conferencing or taking a phone call.
Snap Laptop Phone Mount
Moft designed its Laptop Phone Mount to enable Apple's Continuity Camera feature in iOS 16 and macOS Ventura. It lets an iPhone act as a webcam for a higher-quality experience than the Mac's built-in webcam.
The Snap mount sticks to a MacBook and folds to put the iPhone into different positions, such as portrait and landscape modes. It also folds back, so it doesn't interfere with a MacBook carrying bag.
We weren't fans of how it sticks to the Mac using an adhesive. It's very strong and difficult to remove, so it is less versatile than iPhone mounts that easily clip on and off a Mac.
The Snap Laptop Phone Mount is available for $29.99.
Snap Phone Case
The Snap case offers a grippy way to keep an iPhone secure in hand. It has five feet of drop protection, a raised lip to protect the rear camera, and a magnetic insert to help power an iPhone via MagSafe.
The adhesive isn't as strong as the one on the laptop phone mount, because a piece of the magnetic insert was left sticking to the iPhone after removing the case. It was easy to put back in and stayed put the next time we removed the case, but it might happen again with repeated use.
Moft says that the case is self-healing to light nicks and scratches, although the light scratch we tested on the case still hasn't disappeared. Overall though, we still liked the case and we're keeping it around for future adventures.
The case works with the Snap Phone Stand & Wallet and the Snap Phone Stand & Grip. It's available to purchase for $39.99 in several colors.