Apple TV+ Timothee Chalamet ad campaign continues with 'A Taste'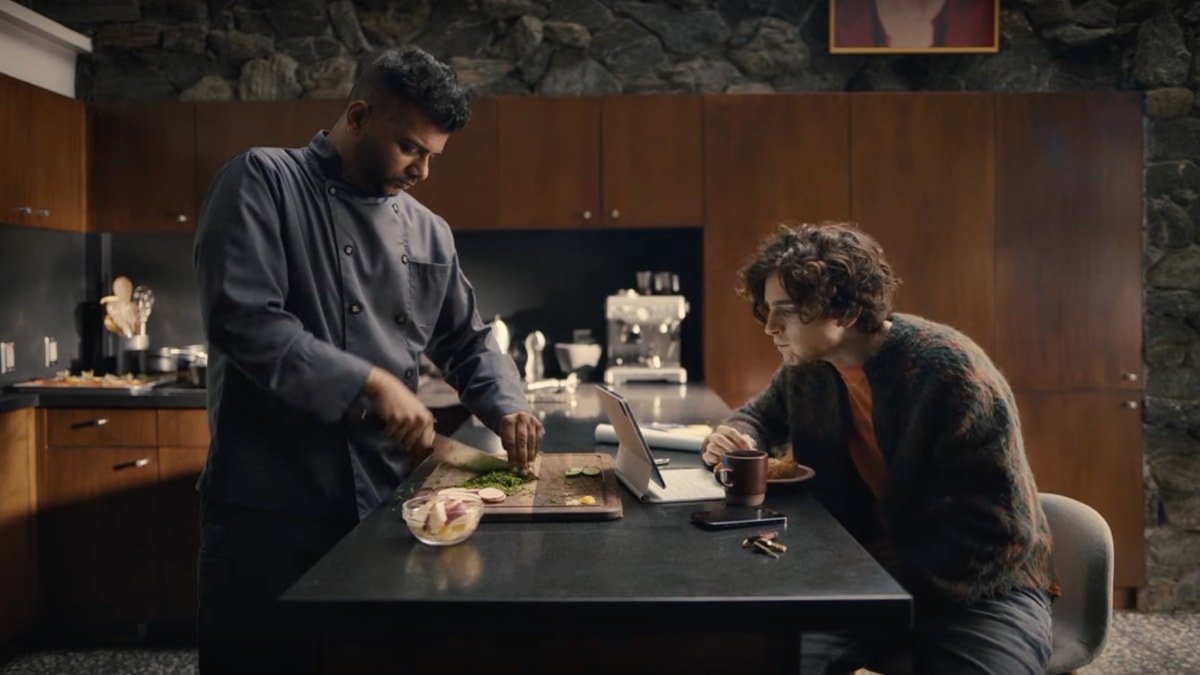 AppleInsider may earn an affiliate commission on purchases made through links on our site.
Timothee Chalamet is back again with another Apple TV+ in which he continues to pine for his own show on the platform.
Earlier in January, Apple released an ad called "Call Me" that showed Timothee Chalamet feeling left out of Apple's success. The new ad called "A Taste" shows Chalamet praising Apple's taste as he swipes through various shows on Apple TV+, including "Ghosted," which has been announced but not launched.
He then says that Apple TV+ is "missing someone" as he looks at shows on the platform using an iPad, such as "The Morning Show" starring Jennifer Aniston and Reese Witherspoon, and "Loot" that stars Maya Rudolph, before looking at a painting on the wall of himself.
"Alright, Apple, clearly you have taste," says Chalamet. "Come on, Apple, let's talk."
Apple is likely using these ads to tease a new series or other roles for Chalamet that may appear in 2023. The company did something similar in 2022 with Jon Hamm before announcing him joining "The Morning Show."