Apple hosts 'Sharper' launch in London ahead of theatrical release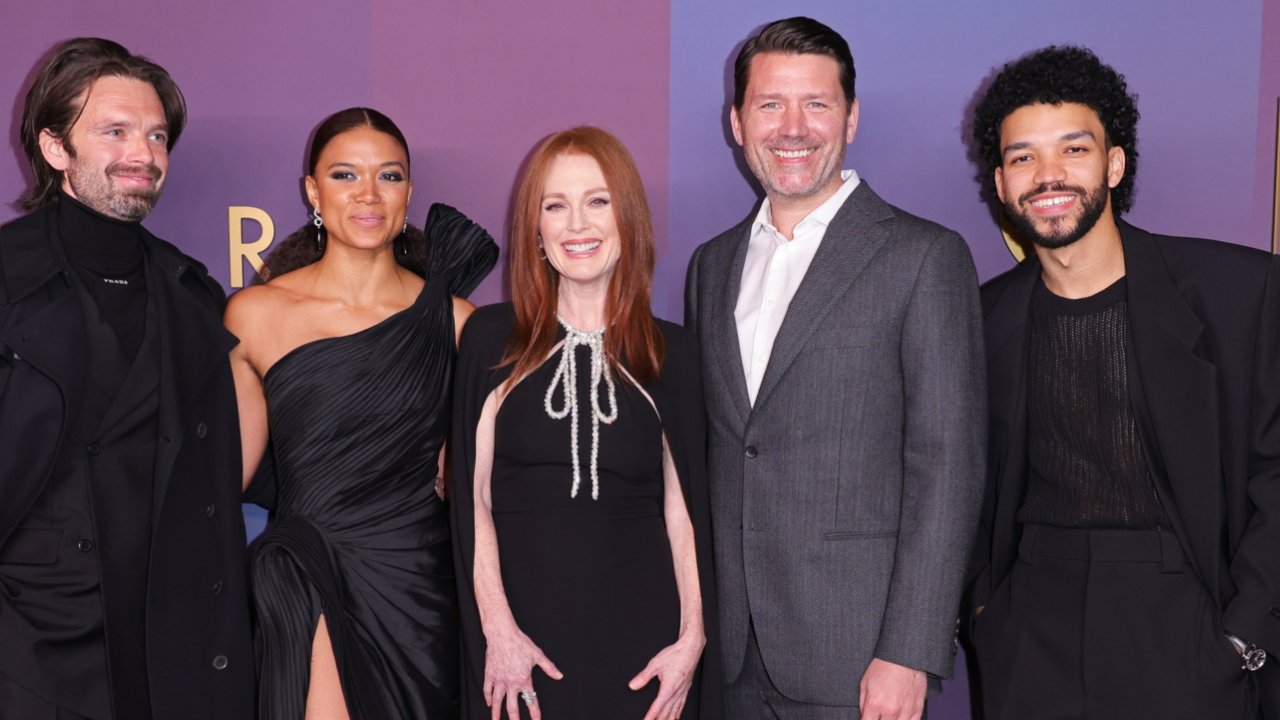 AppleInsider may earn an affiliate commission on purchases made through links on our site.
Apple TV+ movie "Sharper" has been given a world premiere at the British Film Institute (BFI), with stars, writers, and cast on the red carpet, ahead of its theatrical and streaming debut.
The BFI's famous Southbank building by the River Thames played host to star and producer Julianne Moore, plus co-stars including Sebastian Stan, and director Benjamin Caron. Brian Gatewood and Alessandro Tanaka, who wrote and co-produced the thriller, were there at the event by Apple Original Films and production company A24.
"No one is who they seem in 'Sharper,' a neo-noir thriller of secrets and lies, set amongst New York City's bedrooms, barrooms and boardrooms," says Apple in a statement about the premiere. "Characters compete for riches and power in a high stakes game of ambition, greed, lust and jealousy that will keep audiences guessing until the final moment."
"Sharper" will stream on Apple TV+ from Friday, February 17, 2023, but ahead of that, it is also getting a limited theatrical run from February 10, 2023.