Meta is slowly recovering, but still 'at the whim of Apple' says exec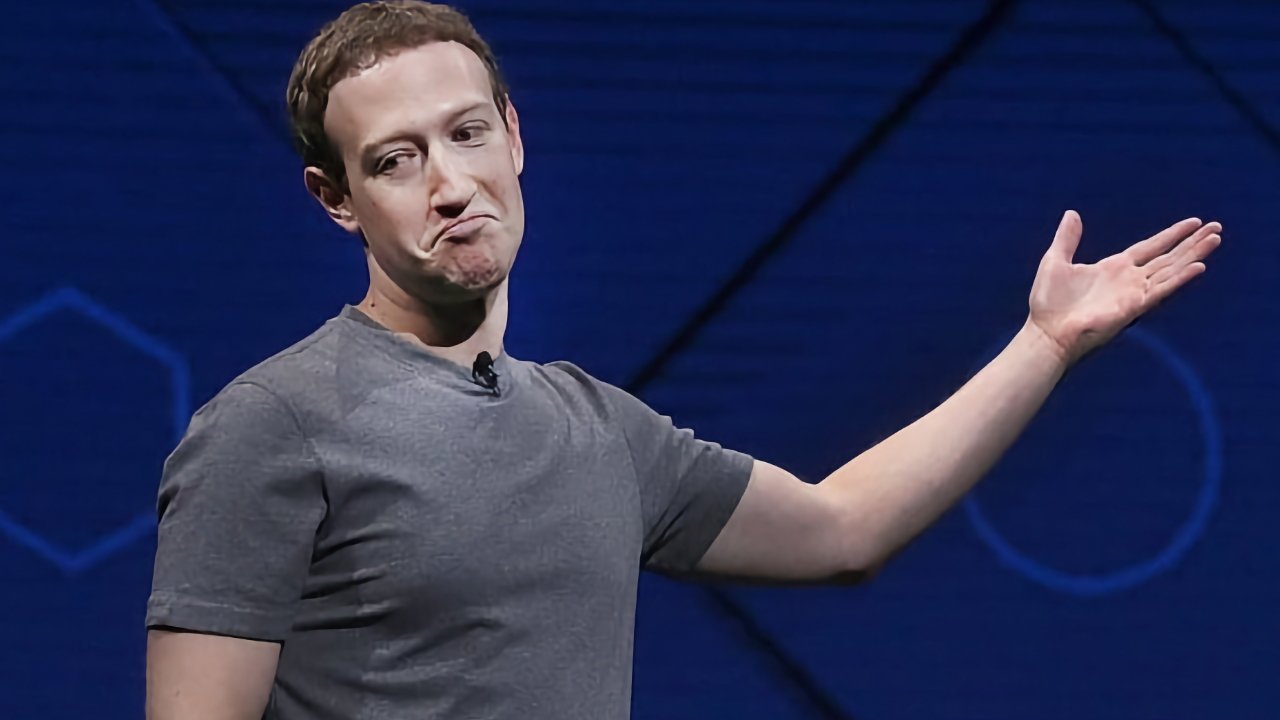 Following its precipitous stock value fall in 2022, and mass layoffs in 2023, Facebook owner Meta sees recovery on the horizon — but is warning staff that the hits it keeps taking from Apple's privacy moves are not going away.
So far in 2023, Meta has made 11,000 people redundant — and more may be coming — plus it was hit by Apple's App Tracking Transparency to the tune of $10 billion in 2022.
But according to Vox, while Meta's shares initially dropped after its latest earnings call, they then rose again to give the company its biggest one-day rise in almost a decade.
It's enough that there is progress, but Meta's Chief Marketing Officer Alex Schultz has warned staff that it is far too soon to say the firm is recovering. In an internal memo seen by Vox, he wrote that "we're still early in this turnaround, not everything will pan out."
Schultz said that, "it's nice to see people thinking we've improved," but adds that "I've been in a few groups though where I've seen folks get quite excited." He wrote the internal memo to stress that employees should not read too much into analysts' or journalists' reports.
"We're never as bad as they think we are at times like last year's stock crash," he said, "but we're probably never as good as they think at times like this."
Key among the reasons he gave for being cautious was that "we're still at the whim of Apple." He made no further comment, but the point was an acknowledgement of both the impact of Apple's privacy measures, and of Facebook and Instagram's dependence on iOS.
The memo in full, follows.
Hey, team, just like when I talked in our Q&A after our stock price dropped precipitously last year there's been another big street reaction to our earnings call (and the run up to it), this time up. It's nice to see people thinking we've improved our discipline and we're not as bad they thought. I've been in a few groups though where I've seen folks get quite excited. So I want to remind you what I said last year. We're never as bad as they think we are at times like last year's stock crash but we're probably never as good as they think at times like this. We're still early in this turnaround. We still have efficiency we need to find to run this company better in the new reality, we're still at the whim of Apple, relative Monetization Efficiency has grown on reels but it is still very low, reels have grown a lot but they are still smaller than TikTok, we are seeing better numbers on young adults and teens in the US but we're not satisfied, sentiment trends are better for our brands but that doesn't mean they are good in the US and similar countries and I could go on and on. We have to keep our eyes on the horizon and not focus on the reaction of the street and our stock price. I believe in this company, I am really bullish in the long term future, all the things I felt positive about last year, I feel positive about, BUT we're still early in this turnaround, not everything will pan out, we will have a lot of highs and lows yet and we have to keep a long term focus and level head no matter what the outside noise is, positive or negative.

Stay Focused and Keep Shipping