iPhone 14 Plus is still a bust but Pro demand remains very strong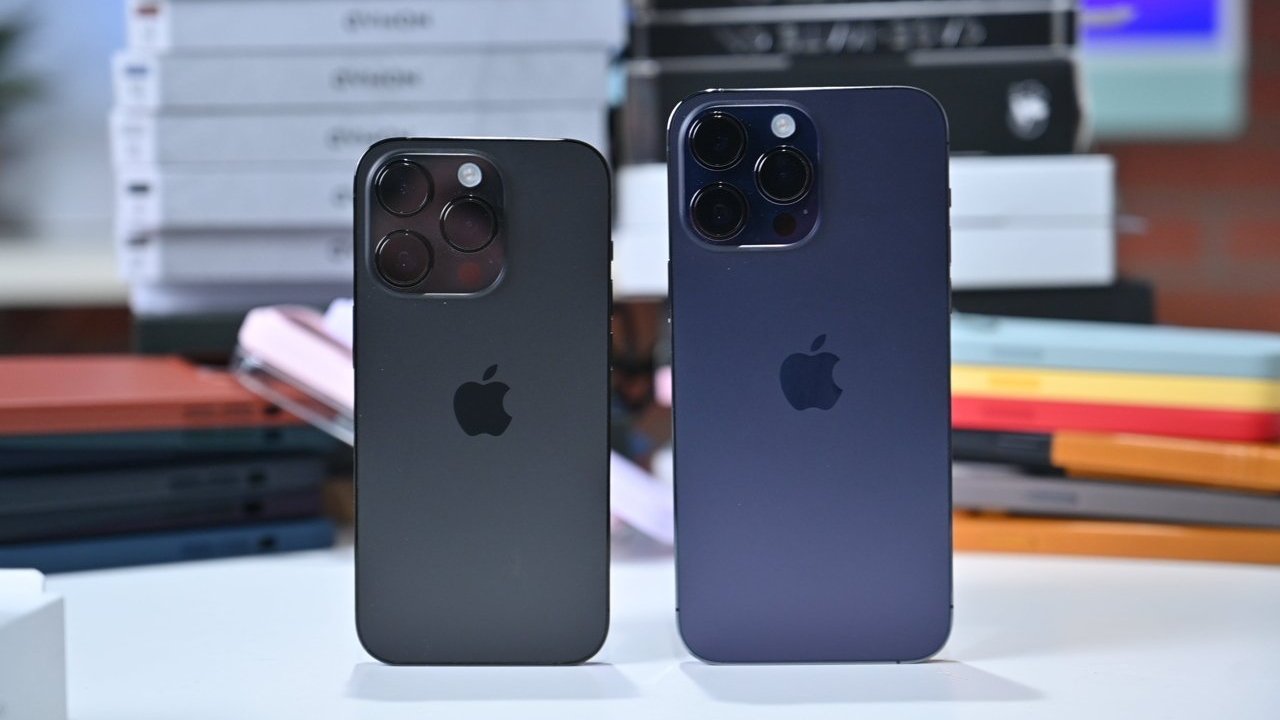 Investment analyst firm JP Morgan reports that overall the iPhone 14 family is selling better at this stage than its predecessors, with signs of more users than normal for January switching from Android.
JP Morgan recently cut its AAPL target price because of tough holiday earnings. At the time, its analysts also said that "we start to see signs of the product cycle tailwinds beginning to fade (iPhone and Apple Watch in particular)."
Now in a new note to investors seen by AppleInsider, the firm reports that while demand for the iPhone 14 range is declining, its market share is seasonally higher than normal. The conclusion is based on surveys from Wave7 Research into sales across US carriers.
"Overall iPhone share decreased modestly to 69% across the three carriers, vs. 70% in December," says JP Morgan, "which is better relative to share in the month of January for prior product cycles; compares to 67% share for the iPhone 13 cycle and 60% share for the iPhone 12 cycle."
"iPhone share at all three carriers remains elevated above pre-launch levels and is also seasonally higher relative to prior product cycles," it continues. "Importantly, the latest surveys from Wave7 highlighted a significant improvement in the supply chain at the end of the month of December and early January, particularly for 14 Pro and Pro Max models..."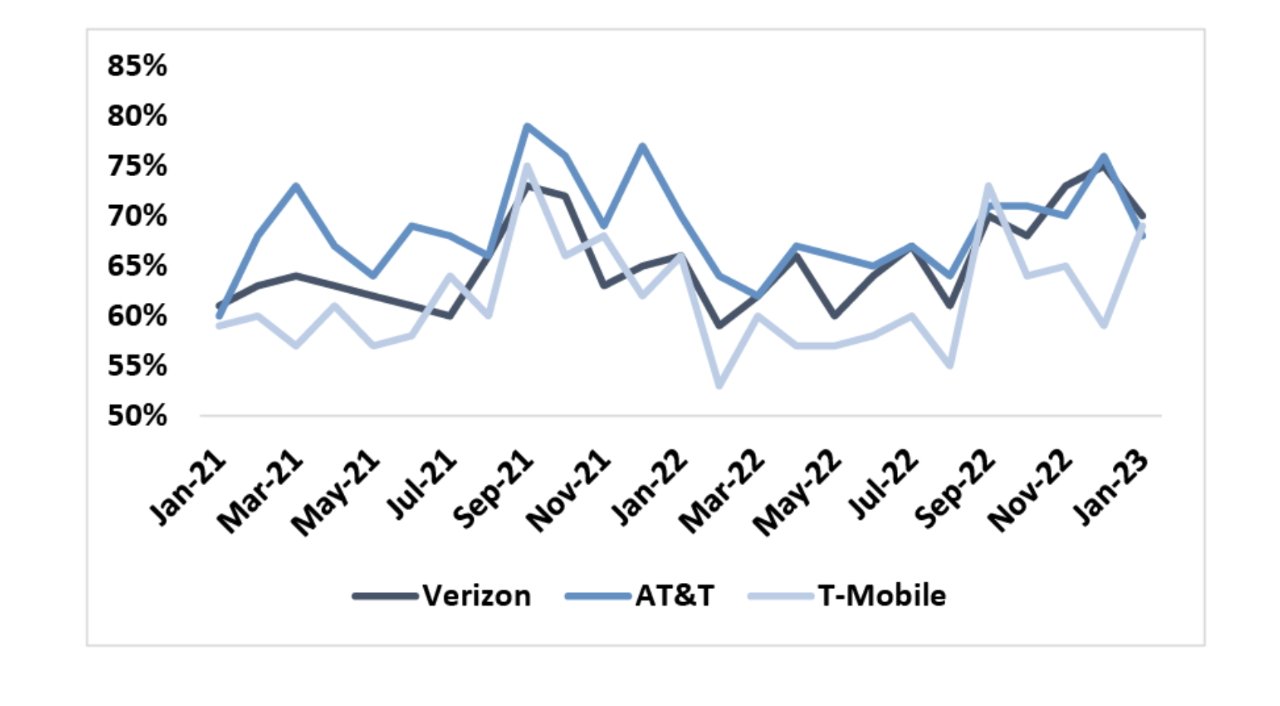 Those two models "accounted for 36% of (the 69% in total) iPhone share in January (vs. 34% in Nov-22) and overall underscored a healthy mix shift to the high-end iPhones over the past couple of months."
The iPhone 14 Pro Max "continues to bag the highest share, while the Plus variant was the distant last," continue the analysts. "On average across all the US carriers, the iPhone 14 Pro Max had the top share at 19% for the month of January, followed by 18% share for 14, 16% for 14 Pro and 14 Plus being the distant last at 7% share."
JP Morgan notes that the survey used was concluded before the launch of the Samsung Galaxy S23.
However, it also notes that "interestingly, half of the sales representatives surveyed also suggested more users are switching from Android to iOS."
Specifically, 50% of those sales representatives surveyed said users were switching from Android to iPhone. Some 5%, or a tenth as many, believed the switching is going the other way, from iPhone to Android.
Another 13% believe the switching is "largely even," while 32% say there is "largely no switching."