Dubious report forecasts 42-inch OLED iMacs by 2027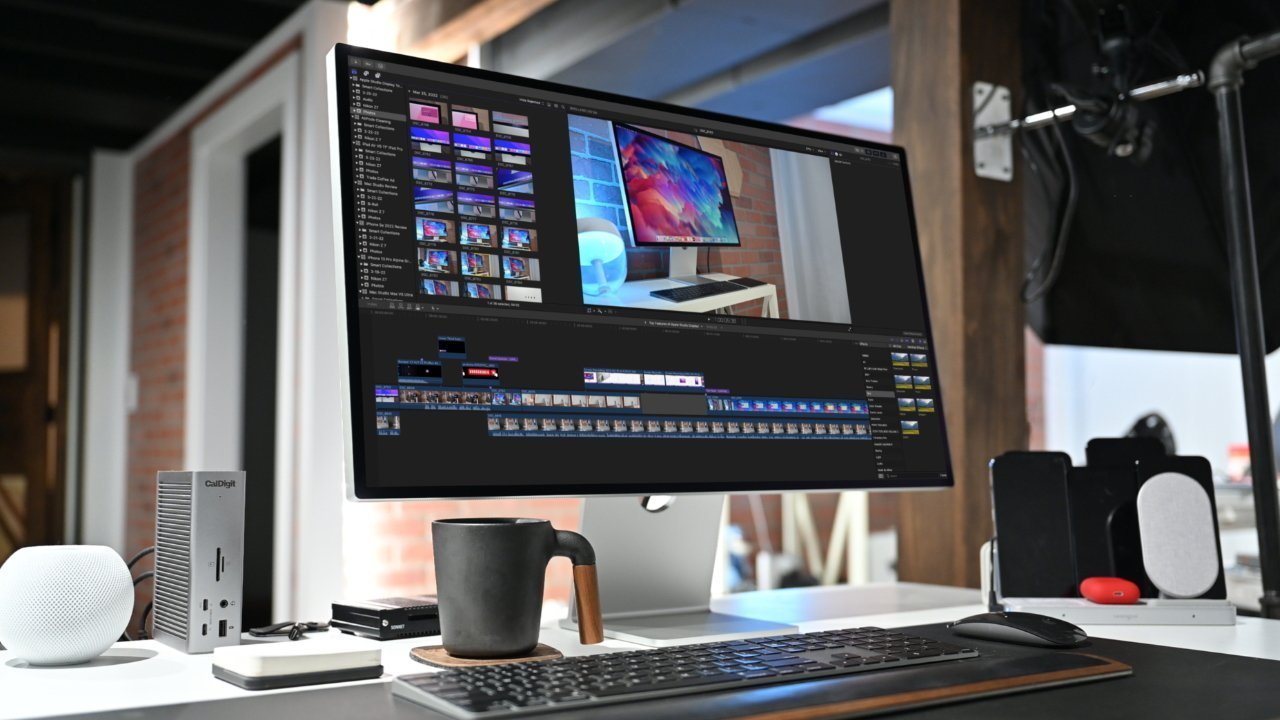 Apple will be producing 32-inch and 42-inch displays or iMacs by 2027, analysts have forecast, with a complete phase-out of LCDs and mini LED displays in mobile devices set for 2026.
Apple has gradually been shifting from LCD to OLED for its various displays, and that shift is expected to continue for the next few years at least. According to a forecast from analysts at Omdia, Apple could have some physically big plans for OLED in the works.
The report, seen by OLED-info, insists that Apple will shift almost its entire product catalog to OLED by 2026, with a 10.9-inch iPad the sole model using LCD at that time. The iPad Pro 11-inch and 12.9-inch displays will apparently switch from Mini LED to hybrid OLED by 2024, the report insists.
The report continues to say the 14-inch and 16-inch MacBook Pro models will move to hybrid OLED in 2026.
Interestingly, the report adds information regarding the iMac, with a 32-inch model identified as coming in 2023, bearing a Mini LED panel, which will shift to QD OLED or WOLED by 2027. Similarly, an apparent 42-inch display will be introduced in 2027, using the same OLED technology.
Apple currently offers a 32-inch display, in the form of the Pro Display XDR, but not an iMac of that size. There were rumors of an Apple Studio Display with a 7K resolution in 2022, which would feasibly be 36 inches if it maintained the existing pixel density of the current variant.
While new larger displays using OLED sounds attractive, it is worth bearing in mind this is a forecast from analysts, rather than a supply chain survey or a product leak. Also, with a forecast covering multiple years, it's entirely possible for Apple to make changes to its product lineup, manufacturing schedules, and other elements of its business, or even kill off prospective products entirely.