Apple Maps redesign expected to go live in Taiwan in June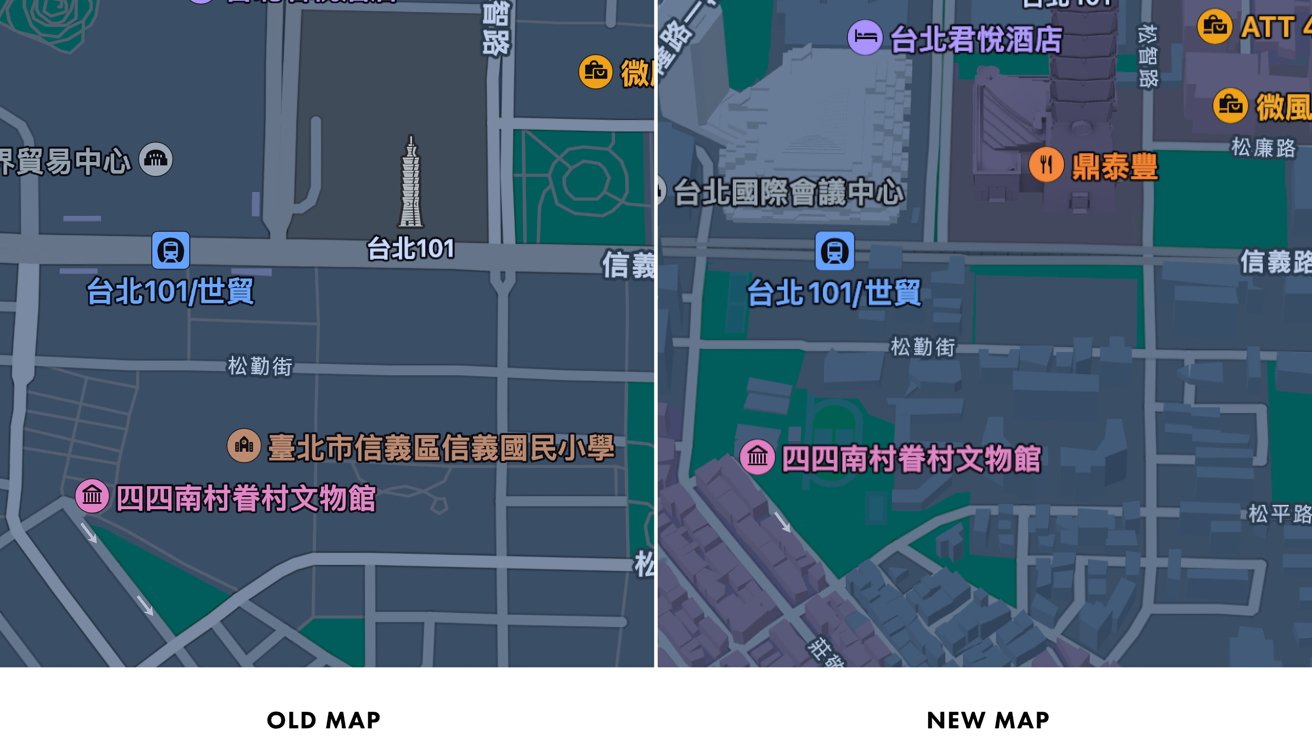 Public testing of redesigned Apple Maps for Taiwan has begun, but the full release isn't expected until June.
First-party mapping data collected by Apple enables detailed maps with greenery and 3D buildings. This redesigned version of Apple Maps began rolling out in 2019 and is different from the Detailed City Experience introduced in 2021.
According to Apple Maps blogger Justin O'Beirne, Taiwan is up next for Apple's map redesign. Apple has made the redesign available to a few users in this testing rollout, and a user named Steve Chang provided images of the changes.
Apple Maps began life as a conglomeration of different map data combined into a single database. This resulted in a rocky launch that ultimately needed a complete reset in 2019.
The new Apple Maps data is obtained by first-party mapping vehicles and backpackers traveling the world. The result is a more detailed Apple Maps experience with 3D representations of buildings and a better representation of greenery such as parks and lawns.
The new Apple Maps experience is expected to roll out fully in June. Only a select number of users will see the new mapping data today, but more will be added over time until the public launch.