iPhone 15 Pro Max rumored to be only model that gets new periscope lens tech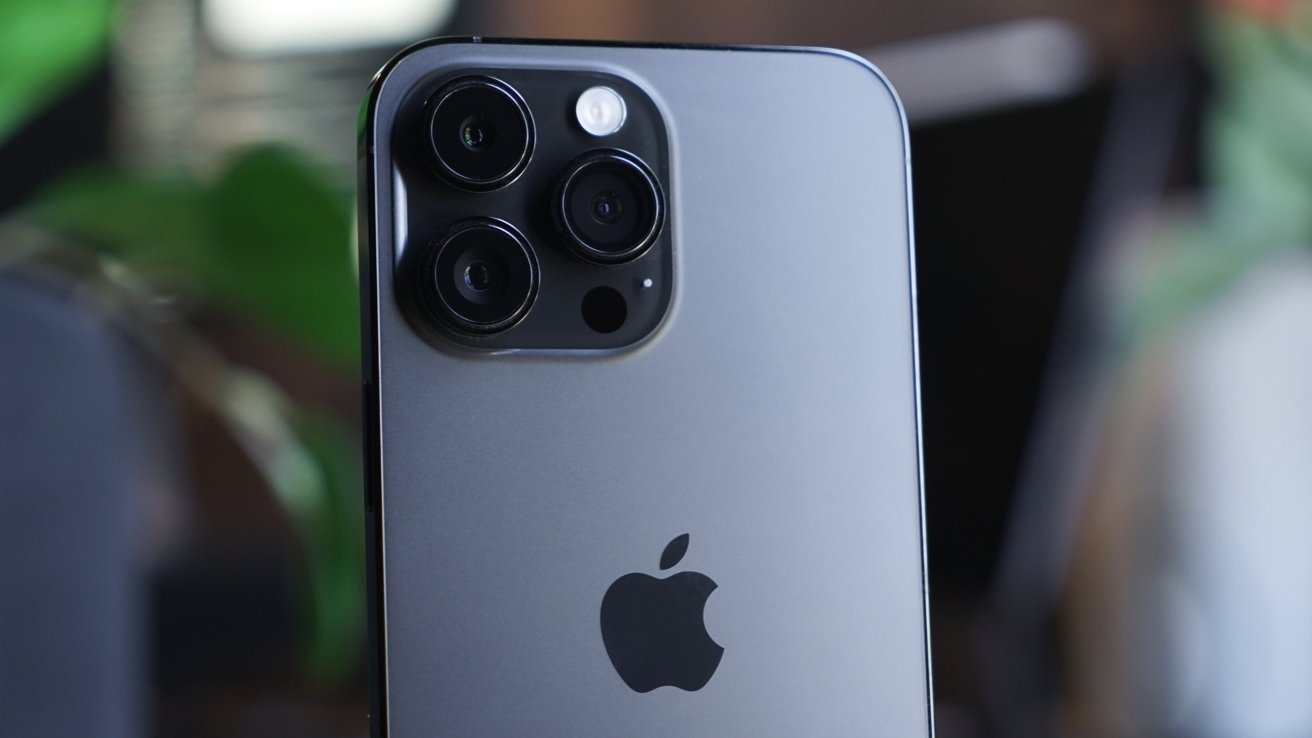 The iPhone 15 Pro Max will be the first and only model with the periscope lens in 2023, according to analyst Ming-Chi Kuo.
On Monday, Ming-Chi Kuo offered various claims about the first-generation Apple VR and AR headset, with a camera module producer indicated to benefit greatly from the product. In a follow-up Tuesday post about Cowell, Kuo also offered a detail about the iPhone 15 Pro Max.
The Medium post talks about the iPhone 16 Pro and Pro Max periscope cameras, but also mentions the iPhone 15 Pro Max will be the only one to sport the feature in the generation.
The comment seemingly goes along with another leaker's claims on May 8, that the periscope lens will be exclusive to the Pro Max model.
Periscope lenses use a prism and a series of lenses to increase the optical zoom capabilities of a device, without greatly impacting the thickness. By angling light 90 degrees, the camera can provide better zoom levels without making an iPhone thicker, for example.
On the iPhone 16 Pro, Kuo says the display size will be slightly larger than the 6.1-inch iPhone 14 Pro and iPhone 15 Pro models, increasing internal space and allowing a periscope camera to be included in both the iPhone 16 Pro and Pro Max. This was previously raised by another analyst on May 9, who thought that the new screens could be 6.2 inches and 6.8 inches for the Pro and Max respectively.
Two headset models for Gen 2
Kuo also touches upon the mixed-reality headset again, but a future second-generation model that is anticipated to go into mass production in 2025. Two versions are touted, with high-end and more affordable low-end versions expected to be produced.
There is a belief the second-generation models will be considerably more popular than the first, with shipments expected to be "around ten times" that of the first in 2023.
Talk of multiple headsets has surfaced in the past, with Apple already thought to be working on the second-gen models before the first's release.
Cowell gains
While details about products are mentioned, Kuo's post is largely about compact camera module supplier Cowell, and expected increases in revenue for the company.
Kuo discusses how Sharp will likely leave the CCM supply chain for the iPhone 16, which will boost Cowell's shipments, and that Cowell will likely be a CCM supplier for the periscope camera in the iPhone 16.
Cowell will also be a big supplier for CCMs in the second-gen headsets, Kuo thinks, with an expected supply ratio of "at least 70-80%."