Porsche Taycan gets Apple Maps EV routing with CarPlay update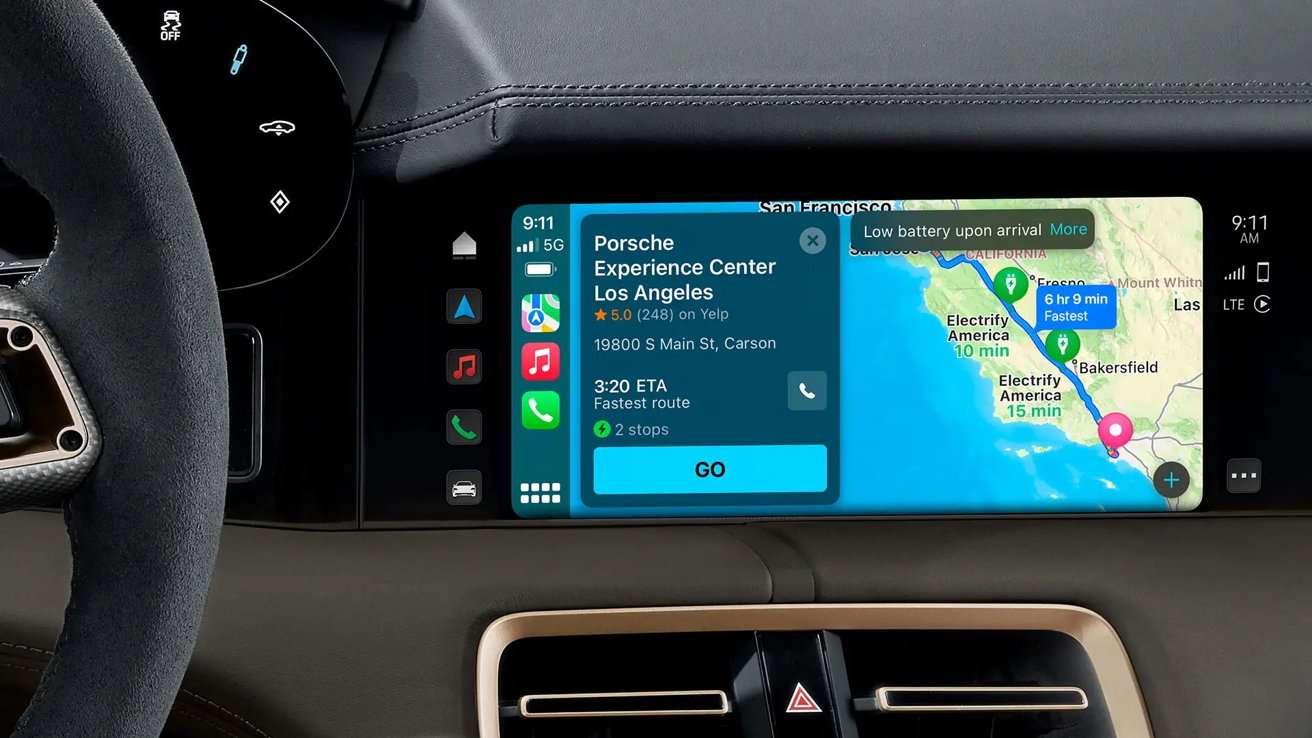 Owners of the Porsche Taycan can now get routes in CarPlay via Apple Maps based on their vehicle's charge level.
Vehicle manufacturers have been placed in the spotlight after GM's public move away from Apple CarPlay. However, Porsche has doubled down on its commitment to CarPlay with Wednesday's news.
According to the Porsche website, all models of the Porsche Taycan have gained support for Apple Maps EV routing via CarPlay. This feature was announced during WWDC in 2020, and Porsche is only the second company to adopt the feature.
Once the update is installed, Apple Maps will use real-time vehicle information to display battery and map routes. The feature gives EV drivers the ability to plan longer drives with charging stations in mind based on the vehicle's battery drainage rate and current charge.
Apple Maps EV routing was built with privacy in mind. So, data about a selected route isn't shared with Porsche, while battery information isn't shared with Apple.
Porsche Taycan owners still have access to Porsche Charging Planner within the product software. The inclusion of Apple Maps EV routing is for customer convenience and choice.
This story was first shared by 9to5Mac. As they stated, Ford was the first to add the Apple Maps EV routing feature, and Porsche's update today shows the company's commitment to Apple CarPlay.
If you're in the market for a luxury electric vehicle, the Porsche Taycan starts at $90,900. It has an estimated 282-mile range on a single charge.