If your Apple Watch has a tint after the watchOS 9.5 update, you're not alone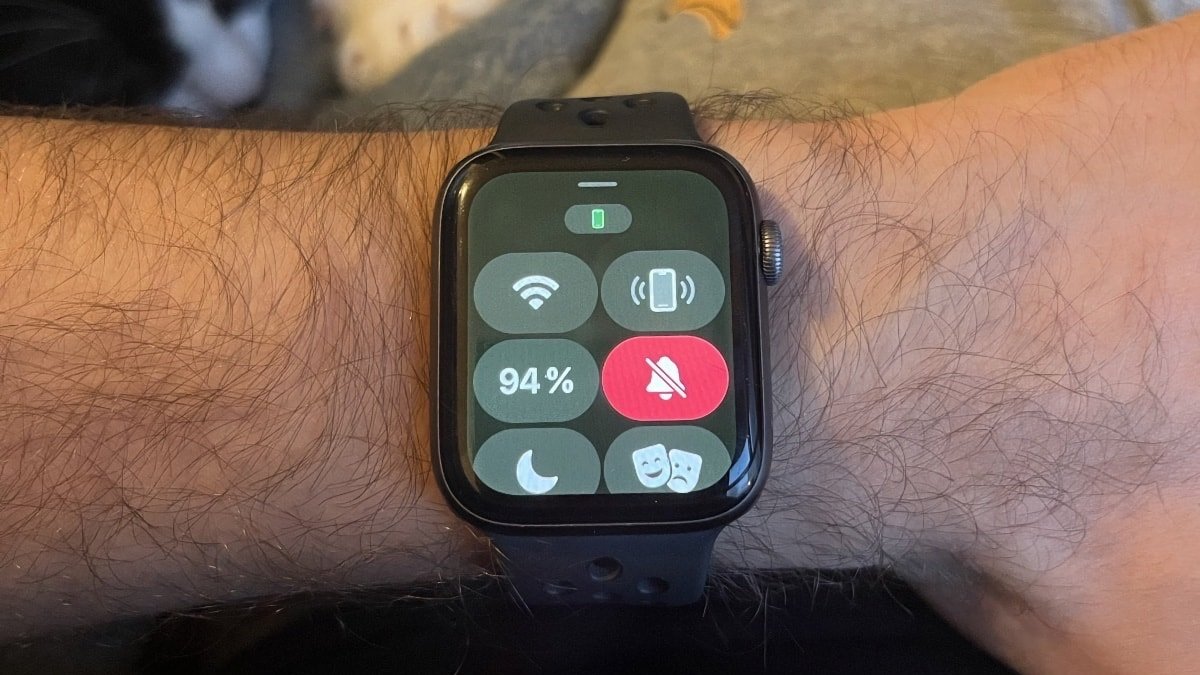 Apple's watchOS 9.5 may have a bug that is causing some Apple Watches to have a gray or green tint to the display in specific areas, and there doesn't appear to be a fix yet.
Users on Reddit have started seeing a gray or green tint when accessing the Control Center and Notification Center on their Apple Watch after the most recent update. Some people are seeing it on the Apple Watch Series 8, Apple Watch Series 7, and Apple Watch SE, although it may appear on other models too.
"I see the grey you're seeing when I start to pull up, but as I keep pulling up, it darkens," one person said. "When Control Center is full screen, background is black.
Same with Notifications, but the grey background is brighter there, as I pull it down, but it also fades to black."
Another Reddit user mentioned that the gray background disappeared after they activated the Apple Watch sleep mode. Finally, a user on the Apple support forum reported encountering a green tint on a specific side of the display when scrolling down, even though the Apple Watch in question was brand new.
Based on user feedback, the unusual tint appears following the recent watchOS 9.5 update, indicating it is likely a software issue. For example, a similar occurrence happened with the iPhone 11 in which some people reported seeing a green tint on display.
Apple released the watchOS 9.5 update on May 18. People who haven't yet installed the update may want to hold off until Apple officially acknowledges the bug.