Apple updates Final Cut Pro, Logic Pro, Motion, Compressor for Mac with support for iPad apps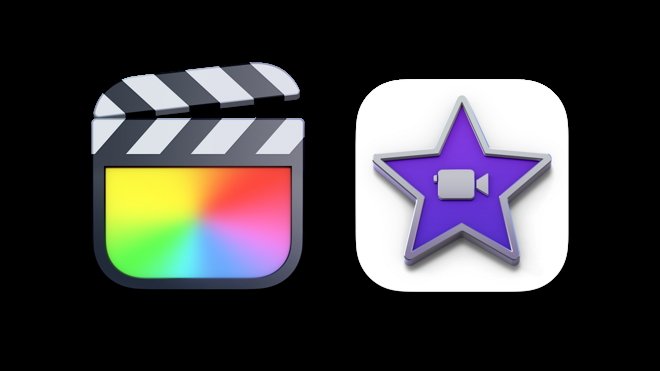 Apple on Tuesday officially launched Final Cut Pro and Logic Pro for the iPad, and to support that effort the company has also updated the Mac apps.
The new app updates are meant to help integrate features, so that users can use the apps on their iPad and seamlessly transition to the Mac, and vice versa. Each of the updates are now live, and are free for users who already own the apps.
Final Cut Pro has been updated to version 10.6.6. The new update supports importing projects started on the iPad version of the app over to the Mac version. The update also includes:
Use automatic color management to easily edit HDR and SDR clips in the same project, with intelligent tone mapping of video to match your color space.
Choose from a new collection of professionally designed titles, effects, transitions, and generators to enhance the look of your videos.
Improve your color correction workflow with the Color Adjustments effect, and apply new color presets to give your clips a particular look.
Use Scene Removal Mask to remove and replace the background behind a subject, without using a green screen.
Next, Logic Pro has been updated to version 10.7.8, which includes:
Adds project roundtrip capabilities with Logic Pro for iPad
Includes stability improvements and bug fixes
In addition to Final Cut Pro and Logic Pro, Apple also updated its other media creation pro apps Compressor and Motion.
Motion has been updated to version 5.6.4 and includes.
Use automatic color processing to create Motion projects that dynamically adapt to HDR or SDR timelines in Final Cut Pro.
Precisely control the look of your image with HDR-optimized color processing sliders for exposure, contrast, highlights, midtones, shadows, and more.
Isolate a foreground subject with updated, HDR-optimized Green Screen Keyer and Luma Keyer filters.
Experience improved real-time playback and export speeds on Apple silicon and Intel-based Mac computers.
The Compressor Mac app has been updated to version 4.6.4.
Automatically centre-crop video in a square, vertical or custom size while retaining the original height
Use standard keyboard shortcuts to copy and paste files from the Finder into the batch window.
Create supplemental IMF packages with additional audio tracks, or use the CPL from an IMF package in a standard batch.
Label surround channels automatically when configuring a batch using the command line.