Final Cut Pro and Logic for iPad are now available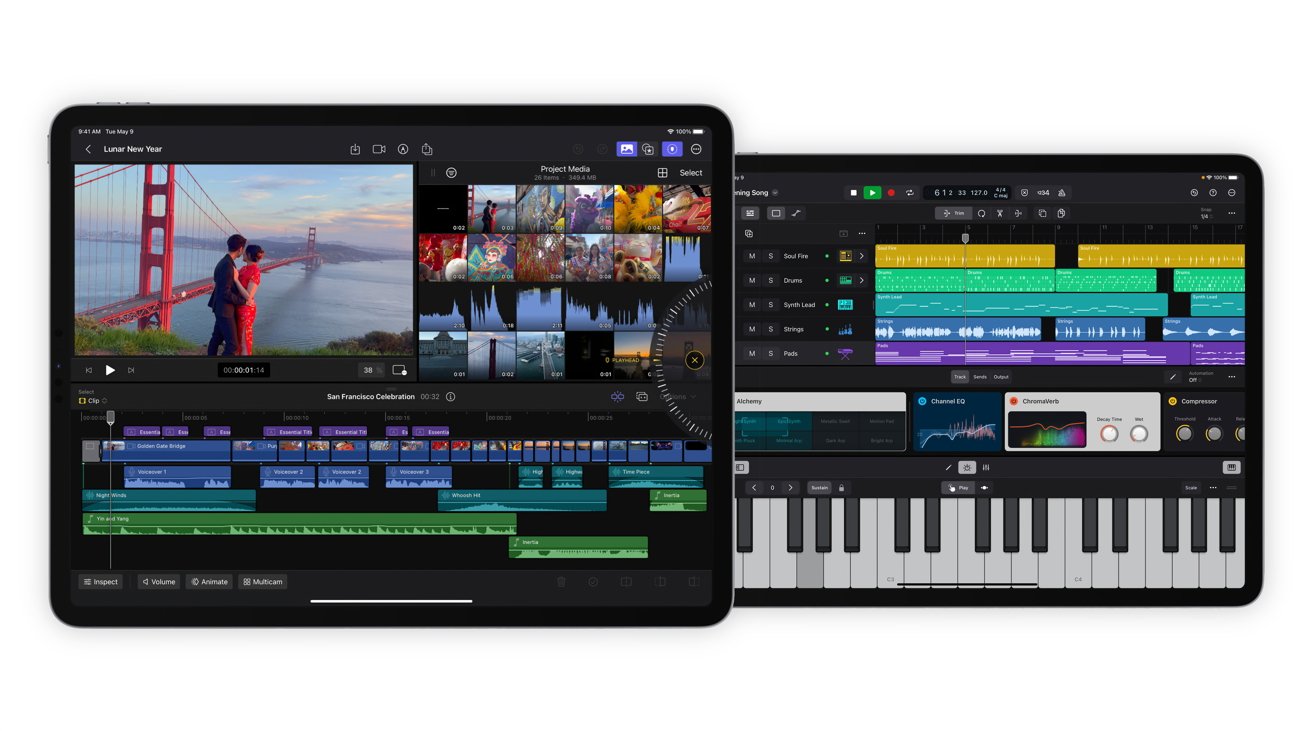 Apple has now made Final Cut Pro and Logic Pro available to download to the iPad, with users able to buy a subscription to the video-editing and music apps.
Just as it declared during its announcement earlier in May, Apple has made both Final Cut Pro and Logic Pro downloadable from the App Store for the iPad and iPad Pro. The launch means two of Apple's Pro-grade tools for content creation are now usable on both Mac and iPad.
It is also Apple's first foray into subscription apps, as both tools will cost users $4.99 per month or $49 per year. For those undecided about the apps, there's also a one-month free trial available.
Final Cut Pro will be usable with iPad and iPad Pro models using an M1 chip or later, running iPadOS 16.4. Logic Pro is compatible with models using an A12 Bionic chip or later, and also needs iPadOS 16.4.
Final Cut Pro for iPad
Final Cut Pro is Apple's video editing tool that uses a new touch-based interface, complete with multi-touch gestures to manipulate clips and make quick edits on the Magnetic Timeline. A Live Drawing feature lets users draw and write on top of video clips using an Apple Pencil.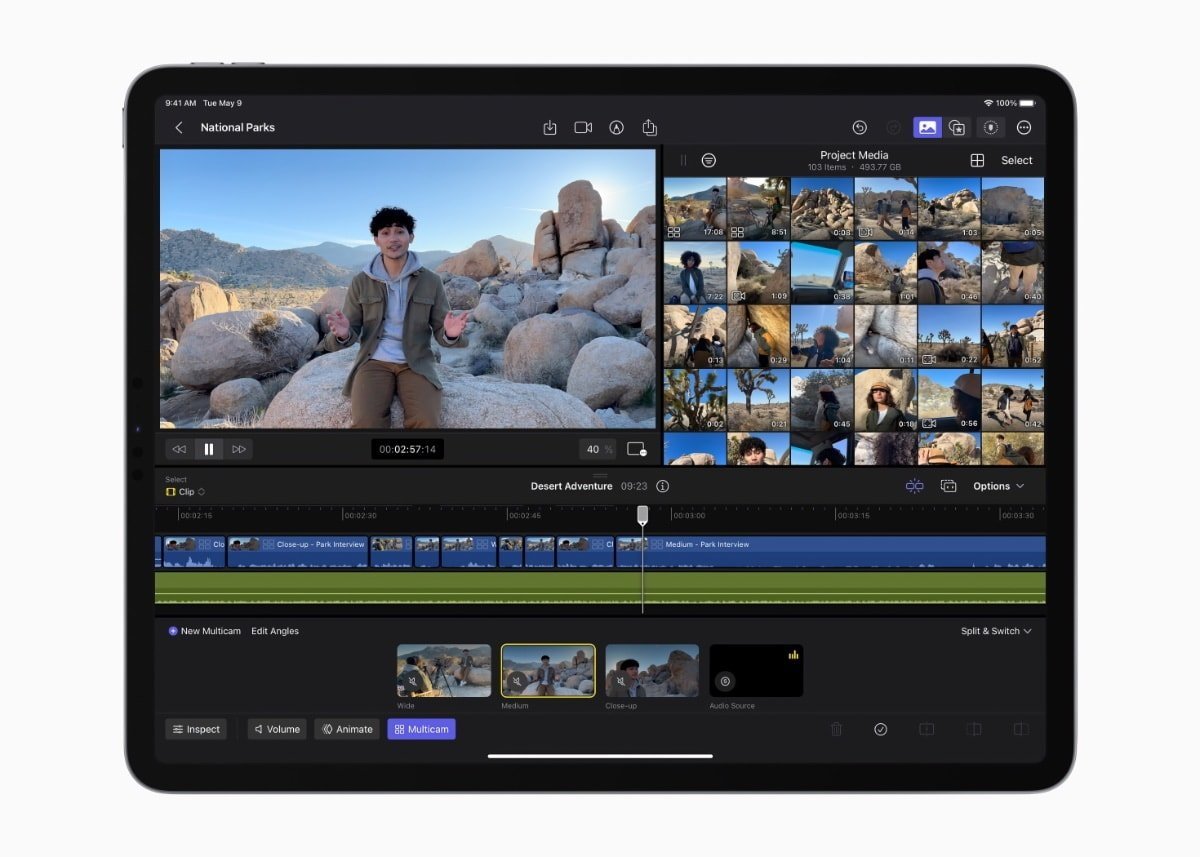 A jog wheel interface aims to simplify the editing process. Machine learning in the Scene Removal Mask feature allows for backgrounds to be clipped without a green screen, Auto Crop can adjust footage to different aspect ratios, and Voice Isolation removes background noise from audio.
Footage can be imported from the Files or Photos app, and can be stored directly inside a Final Cut Pro project. Projects can also be imported from iMovie for iOS, and exported to Final Cut Pro for Mac.
Logic Pro for iPad
Like Final Cut Pro, Logic Pro for iPad leans on the touchscreen interface, with the use of multi-touch gestures such as pinch-to-zoom and swipe-to-scroll to move around their composition. Precise edits can also be made using the Apple Pencil.
A new sound browser uses dynamic filtering to help users find great sounds for their piece, with it including instrument patches, audio patches, plug-in presets, samples, and loops.
Compatibility with other apps and platforms is also built-in to Logic Pro for iPad, including sending projects to Logic Pro for Mac, and to export it to Final Cut Pro for iPad. GarageBand for iOS projects can also be opened in Logic Pro for iPad.
Third-party instruments and effects can also be used within projects.