Crash Detection feature & Apple Watch alert police to fatal car crash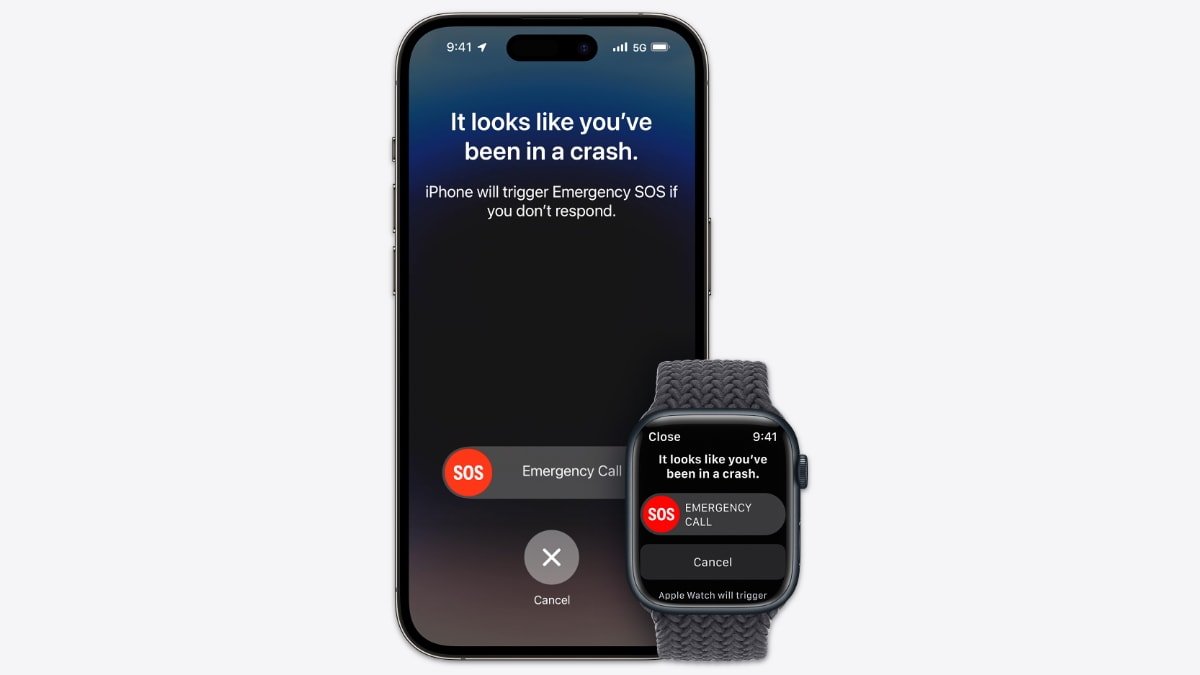 Police are investigating a fatal car crash in Ohio after an Apple Watch alerted them to the scene, and anyone with information is asked to call the sheriff's office.
According to the sheriff's office, a single-vehicle collision occurred between 7 am and 8 am near I-71 North and I-270. The crash was brought to the attention of Grove City police officers by an Apple Watch, according to WBNS-10TV.
Upon failing to locate the vehicle, the officers reached out to the drone team of the sheriff's office for assistance. Using the drone, authorities found the overturned Chevy Spark in a ravine between I-71 North and the exit ramp to I-270 East.
Based on a statement, it was determined that the Chevy veered off the west side of the exit ramp, leaving the roadway and descending a steep slope before landing upside down in a creek.
The car contained two individuals, one of whom was declared deceased at the scene around 12:41 pm, while the other was transported to Grant Medical Center in critical condition.
The matter remains under scrutiny as investigations continue. Anyone with relevant information is asked to call the sheriff's office at 614-525-6113.
Crash Detection
The Crash Detection feature is specifically developed to identify serious car accidents, including frontal, side, and rear collisions and rollovers. It applies to various types of vehicles, such as sedans, minivans, SUVs, pickup trucks, and other passenger cars.
If a severe car crash is detected, a newer iPhone or Apple Watch model will emit an alarm and present a notification to alert the user. If a person doesn't respond, the device will automatically call emergency services after 20 seconds.
Enable it on an iPhone
Open the Settings app.
Tap Emergency SOS.
Turn on Call After Severe Crash.
Enable it on an Apple Watch
On an iPhone, open the Apple Watch app.
In the My Watch tab, tap Emergency SOS.
Turn on Call After Severe Crash.