Apple says iOS 16 is on 81% of all iPhones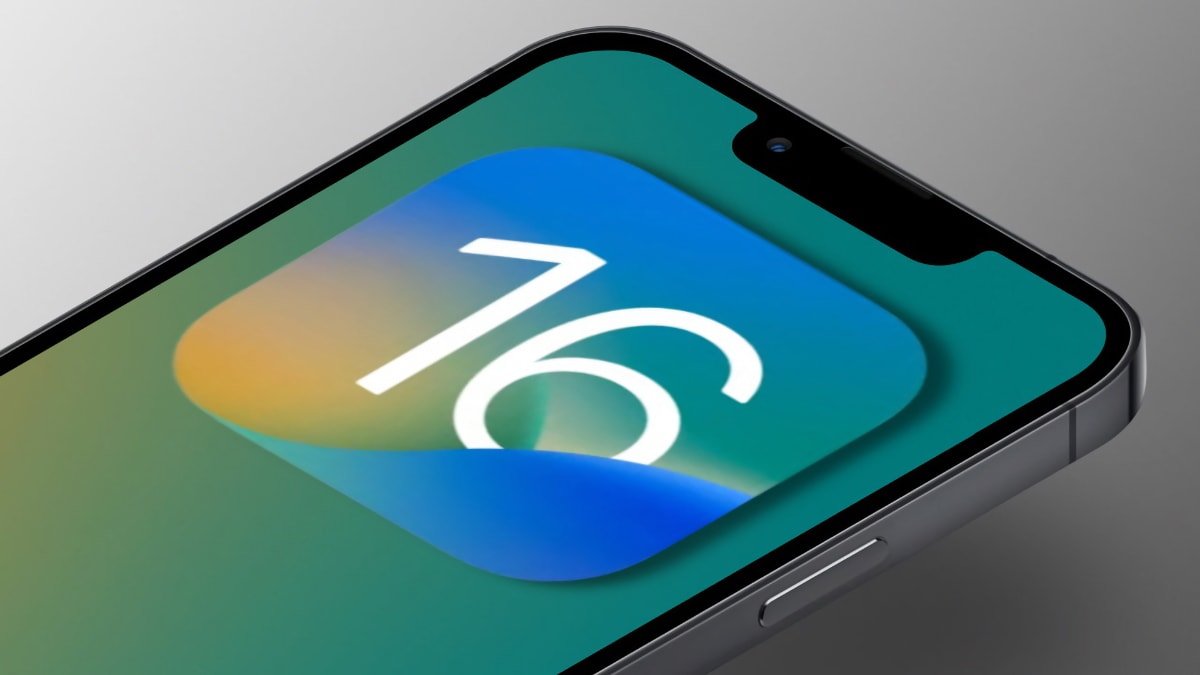 Ahead of Apple's announcement of iOS 17 at WWDC 2023, the company has released updated statistics for iOS 16, revealing that approximately 81% of all iPhones are currently running this version, up from 72% in early 2023.
The latest statistics, released on Apple's developer site on Thursday, present a positive outlook for iOS 16. Across all active iPhones, of any model, the figures say 81% are running iOS 16. In contrast, 13% are running iOS 15, while 6% are operating on unspecified earlier versions.
In the case of iPhones that were introduced within the past four years, a substantial 90% of them have adopted iOS 16 as of the June 1 data. Some 8% remain on iOS 15, with 2% still running an earlier version.
Apple released iOS 16 in September 2022, while the equivalent latest Android version is Android 12, which came out in October 2022. At present, according to Android Central, Android 12 adoption doubled between January and April 2023 — to 12.1%.
Traditionally, Apple always sees greater adoption of the newest version of iOS than Google does of the newest Android. However, the iOS 16 success is significant because it comes after iOS 15's unexpectedly weaker performance.
According to Apple, the adoption of iPadOS 16 has increased significantly, with the latest data revealing that 71% of all active iPads are currently operating on this version. This marks a notable rise from the previous adoption rate of 50% reported in February.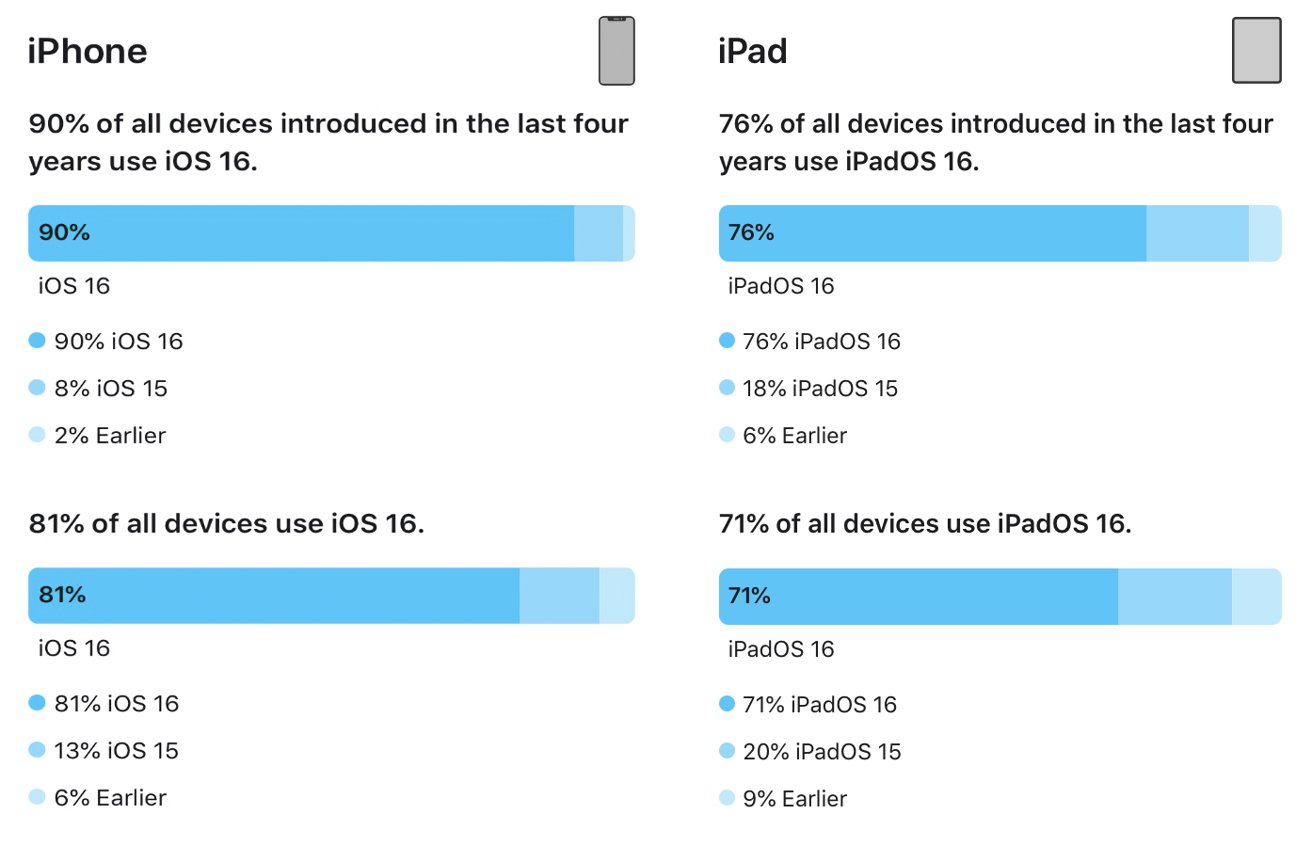 Furthermore, when considering iPads released within the last four years, 76% of them are now running iPadOS 16. In comparison, 18% of these iPads still operate on iPadOS 15, while 6% use an earlier version.
That represents a significant increase from the 53% adoption rate reported in February. A possible reason for the low iPadOS 16 adoption rate in early 2023 was the buggy release of Stage Manager, but Apple has since updated and improved the feature.
Apple released the first adoption rates for iOS in February. The report disclosed that out of all iPhones released within the last four years, around 81% of them ran some iteration of iOS 16, while approximately 15% were still operating on iOS 15.
Additionally, there was a 4% usage of older iOS versions that were not explicitly identified. The iOS 16 releases have been going well for Apple in terms of people updating, and the company will announce the next version — iOS 17 — on June 5.