Everything new in iOS 17 beta 4: iMessage app drawer changes, new StandBy settings, other tweaks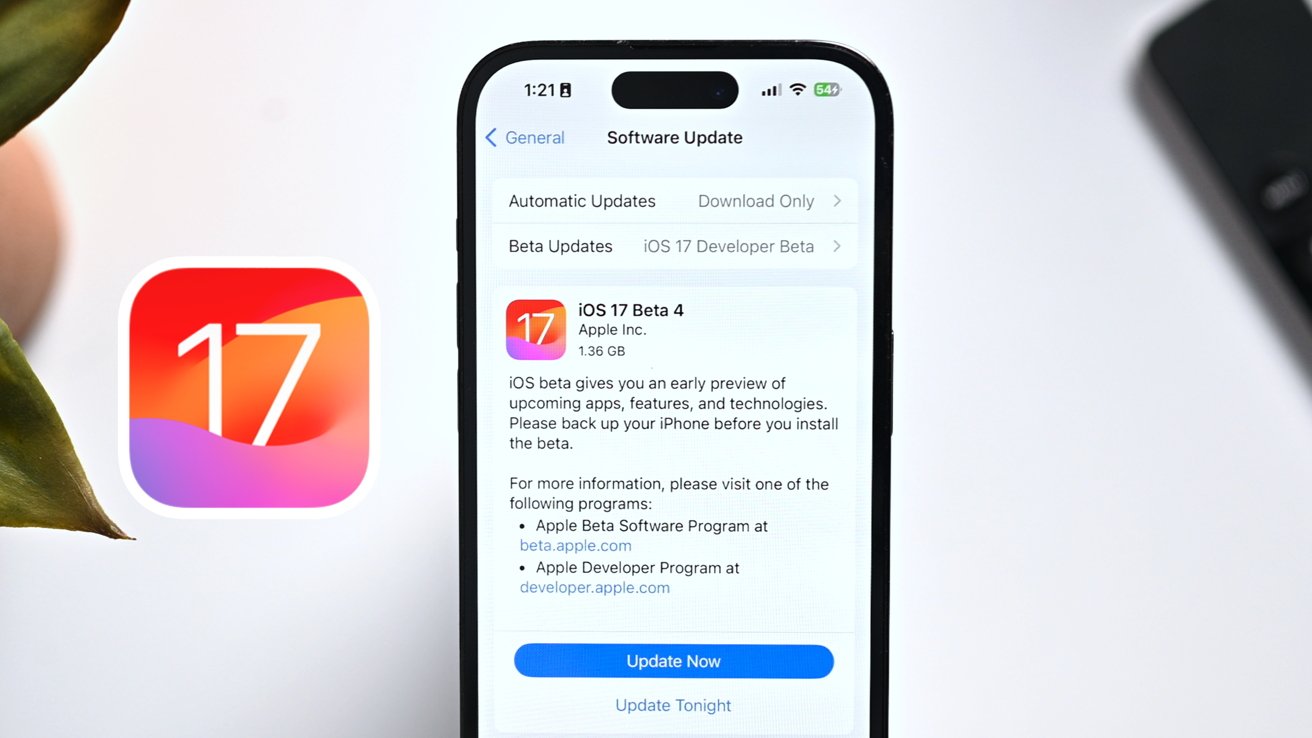 Apple has released the fourth developer beta of iOS 17, and it has a handful of UI changes and feature updates. Here's what's new.
The new update arrives for developers nearly three weeks after the release of the third beta. We installed the new beta on our iPhone 14 Pro to check out what new features and bug fixes Apple has in store.
Updates for the fourth beta were less drastic than that of the third, but some were immediately noticeable. For example, the iMessage app drawer changes make that UI much cleaner.
Small UI updates can be found in multiple locations, like the Settings app. Some iconography was changed, including the Home Screen menu icon.
New features and changes
Apple moved all of the extra apps and UI into a new app drawer for iMessage for iOS 17. The design has gone through a few changes since beta 1, but Apple has landed on the most solidified design yet.
All the logos are contained in small circles reminiscent of Apple Watch app icons. Their uniformity makes the UI much more readable and instantly recognizable.
Also, the Photos icon no longer shows the previous photo, which could interfere with muscle memory if the icon is constantly changing.
NameDrop and other new sharing features for AirDrop rely on device proximity. If you'd rather not use these features to initiate sharing, then a new toggle is available in Settings.
When enabled, users can bring their iPhones close together to initiate a file or contact share. For longer videos or large files, a new feature will enable completing such transfers over the cloud, so close proximity is no longer required.
StandBy mode is a feature that shows information on a locked iPhone when charging, sitting horizontally, and facing the user. It's built primarily for use with MagSafe stands but works even when a Lightning cable is plugged in.
If a user receives a notification when using StandBy mode, and Face ID is able to detect a face and unlock, the notification will automatically expand. A new setting can toggle this behavior off and require the user to tap to expand the notification.
The remaining updates are related to UI tweaks and icon changes. The Play Episode button in the TV app now color matches the background instead of being white.
AirPlay options are much more proactive in iOS 17 and show up in the Lock Screen and as a notification when available. The animation for the notification has changed.
The icon for the Apple TV Remote in Control Center has been updated again. Also, the Home Screen & App Library menu in Settings has a new colorful icon.
Public beta 2 is imminent
The public beta for iOS 17 and the other operating systems are now available. Apple tends to provide new public beta versions within a day or two of a new developer beta release.
The public beta will likely be the same build as the developer beta and contain the same features and updates. A Wednesday or Thursday release is likely.