New app lets you design your own Apple Store sales displays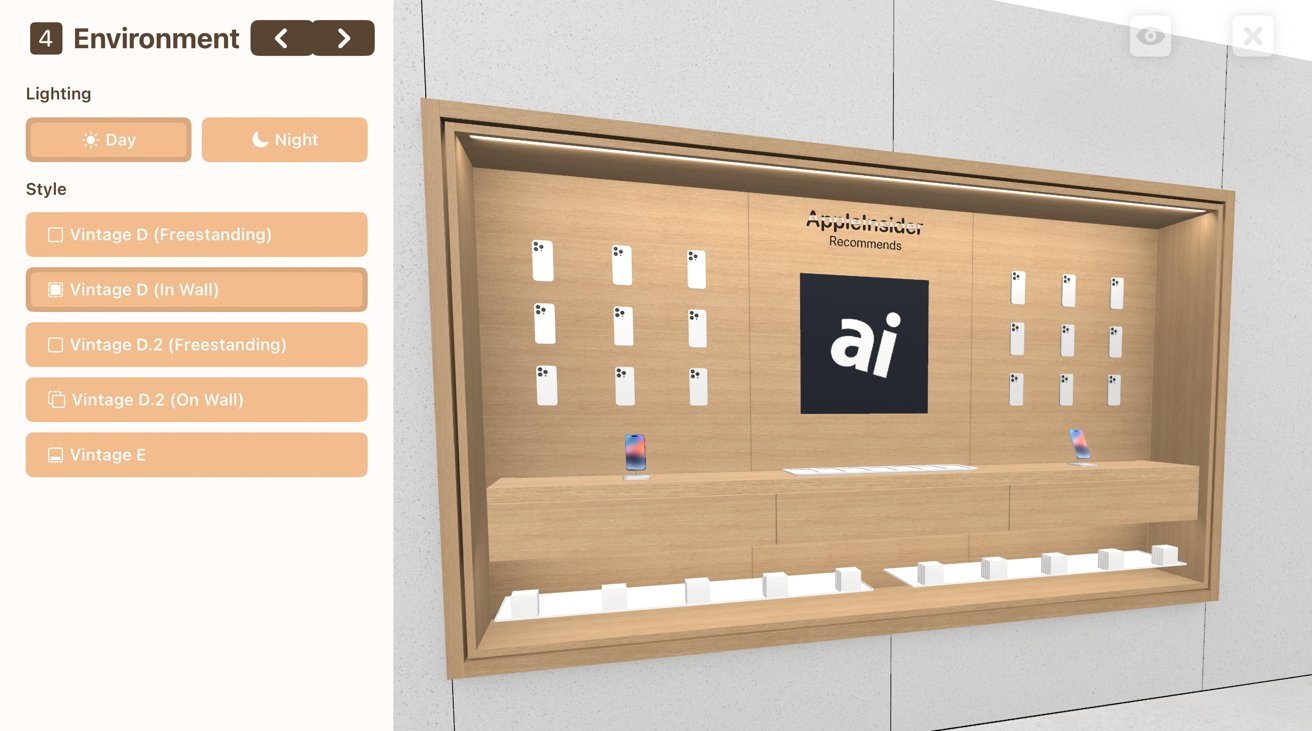 Budding Apple Store merchandisers can now create their own virtual Apple Store sales displays, with the new Bentos app. Here's how to get it.
The Apple Store design language is well known and a high point of the physical retail shopping experience. As part of the design, Apple includes a number of wooden framed displays on walls around the store, used to highlight stand-out product ranges.
Frequent shoppers who have leanings towards design may mentally play around with their own layout ideas, but developer Michael Steeber has come up with a more direct approach.
Launched on Monday, Bentos is an app intended to visualize any bay that could be used in a store's Avenue. Running on iPhone and iPad, the app lets users select a five or ten-foot bay, install shelves and drawers, and then add products from Apple's catalog to the arrangement.
Though most will probably work from scratch, there are also built-in templates that can be used as a starting-off point. Custom artwork and 3D models can also be added to create a more unique display.
Once completed, users can then use five realistic environments to see how the bay could feasibly appear within a real store, in both day and night modes. Finished designs can also be viewed in AR, or shared with others in snapshots, video tours, and in AR Quick Look files.
This is not Steeber's first store-related app. Facades is a field guide to Apple Stores, listing more than 500 locations around the world.