Apple Card earns J.D. Power's top spot for co-branded credit card with no annual fee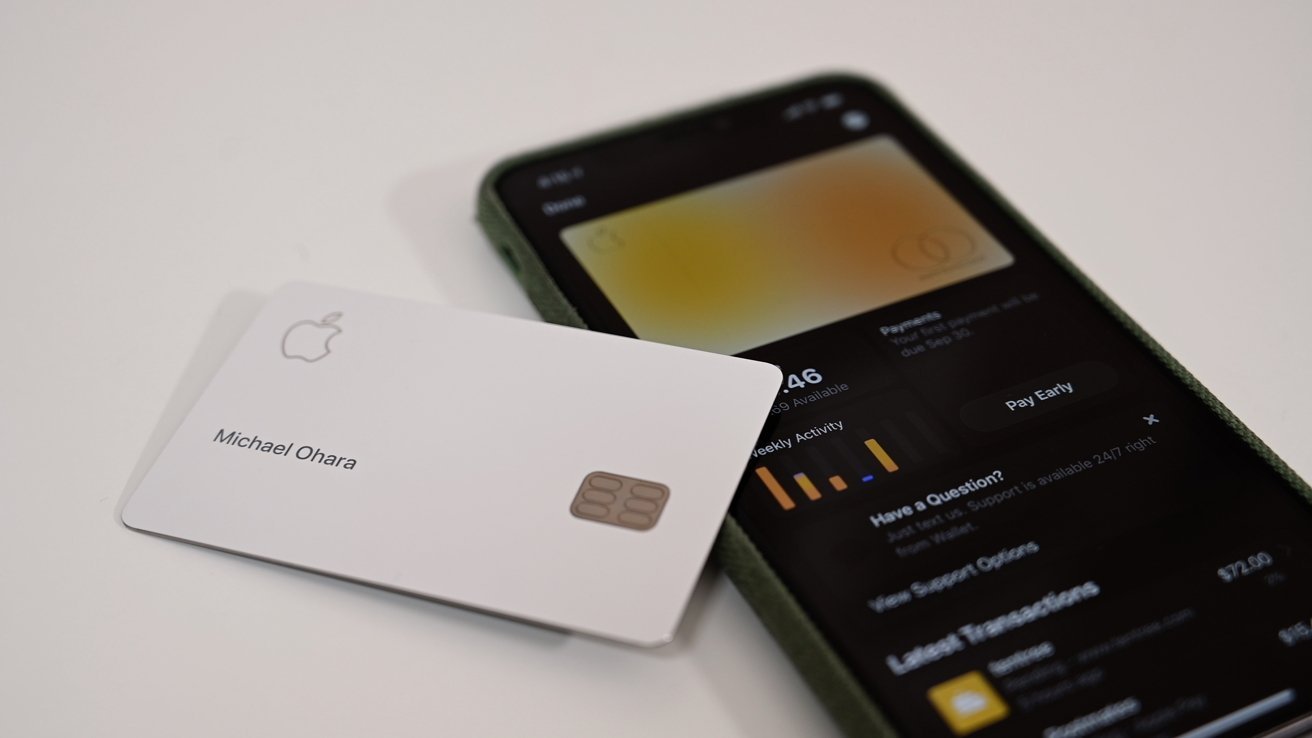 Apple partnered with Goldman Sachs to launch the Apple Card, and for the third time, the credit card has earned J.D. Power's number-one ranking in satisfaction.
Apple Card launched in 2019 and quickly became one of the most successful launches for a credit card to date. And since then, it has retained its lofty status among owners, even as Goldman Sachs itself has tried to distance itself from Apple's co-branded card.
But Apple has more good news, announcing on Thursday that it has once again earned J.D. Power's number one spot for the "best co-branded credit card for customer satisfaction with no annual fee," as part of the annual U.S. Credit Card Satisfaction Study.
"Since the start, we've been committed to delivering tools and services that help users live healthier financial lives, and it's been rewarding to see customers using and finding value in the benefits of Apple Card," Apple's vice president of Apple Pay and Apple Wallet, Jennifer Bailey said.
"We are honored that Apple Card has been recognized as a leader in customer satisfaction. In partnership with Goldman Sachs, we are continuously working to expand the value users receive from Apple Card, most recently with the launch of Savings, and we look forward to continuing to develop tools and services that put our users and their financial health first."
And despite the strained relationship between Apple and Goldman Sachs, Liz Martin, Goldman Sachs's head of Enterprise Partnerships, said, "With Apple Card, we have had a shared focus on delivering a great experience and providing value to our customers since the beginning."
The hyper-specific category has some real contenders. J.D. Power notes the Hilton Honors American Express Card ranked second behind Apple/Goldman Sachs, with Amazon Prime Rewards Visa Signature Card with Chase and PayPal's Cashback Mastercard with Synchrony Bank tied for third.
Apple Card customers were gifted another perk in 2023, with Apple and Goldman Sachs launching a dedicated savings account. That appears to be a success as well, with customers depositing upwards of $10 billion in just three months.