Repair experts weigh in on AirPods Max condensation complaints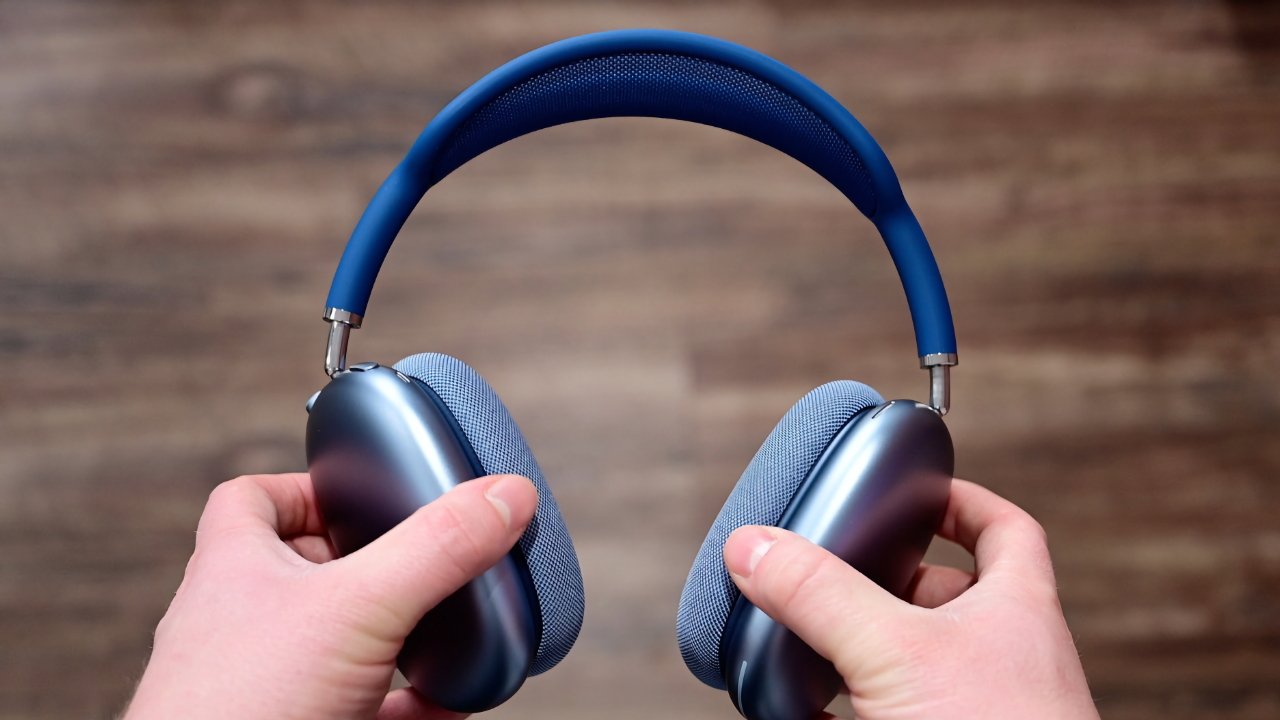 Far more AirPods Max owners are complaining about condensation problems than repair store owners are being asked to fix — and experts only have guesses about why.
In AppleInsider's long term review of AirPods Max, conducted two years after they were released, did mention a possible condensation problem.
"We're not sure what to make of the hard-to-pin-down and scattered reports of condensation," said the piece, "but we haven't experienced it."
That appears to fit the experience of most AirPods Max users, yet there are sufficient numbers of people experiencing this issue that it has even gone to court. Now 404media has talked with repair experts about why some people could be getting this, and why repairers are not being asked to fix it.
"But few repair pros I contacted had even heard of the condensation problem," writes 404media. It's not clear how many experts were consulted or over what period, but the publication interviewed one in detail.
Repair industry consultant and repair YouTuber Justin Ashford says that condensation issues are "inherent to over-the-ear headphones," not just AirPods Max.
"I've been putting my ear to the ground trying to figure out what's happening here," he told 404media. Just based on the volume of complaints in forums, videos, and Reddit, Ashford says it should be what the trade describes as a "scaleable repair."
That's the term for the kind of widespread defect or problem that keeps independent repair shops profitable. For instance, the iPhone 6 Plus "Touch Disease" where screens failed to respond to touch, was such a scaleable repair.
Similarly, so was the iPhone 7 and iPhone 7 Plus "Loop Disease," where the devices' microphones would break.
"Repair shops were making hundreds of thousands of dollars on that one [Loop Disease] repair," said Ashford. "If there's a really big issue, you're going to find there's a market for that scalable repair, something that will keep your shop going."
"When it comes to these scalable repairs, the moment we start to see the problems we start to see the components for sale," he continued. But since there is no indication of this, "all the industry signs that this is a big problem are pointing to no... it's not an issue."
Yet Ashford doesn't question that people are experiencing the problem, nor that there is a condensation issue.
"I have absolutely, 100 percent seen liquid [from condensation] inside the driver [speaker] area," he said. "There's water inside of a f****** electronic [device] that should not have it in there."
Possible answers to AirPods Max condensation reports
We have collated service data on Apple-serviced products. There doesn't appear to be a spike in service events, nor are most of the service events related to water exposure. Unlike the iPhone that has similar sales volumes when compared to the year before, we don't know how many have been sold, nor how many competitive products from Beats are in the wild, so there's no real conclusion to draw from the data.
"My opinion is people are sending these back to Apple," said Ashford. "How many of these are being sent back to Apple and people are being told 'Go F*** Yourself?' We've seen it with other issues [like Touch Disease]."
Ashford does not claim to have figures to back up this theory. His reasoning is that new AirPods Max owners who find condensation, may be within a warranty period and will return the headphones rather than look for independent repairers.
"What we're missing, right now, is solid-ass proof," he says.
AirPods Max were first released in December 2020, and have not been updated since. More recently, Apple has released the similar but lower cost Beats Studio Pro, and there do not appear to have been any complaints of condensation with those.