Apple Pay keeps growing, but can't catch Visa or Paypal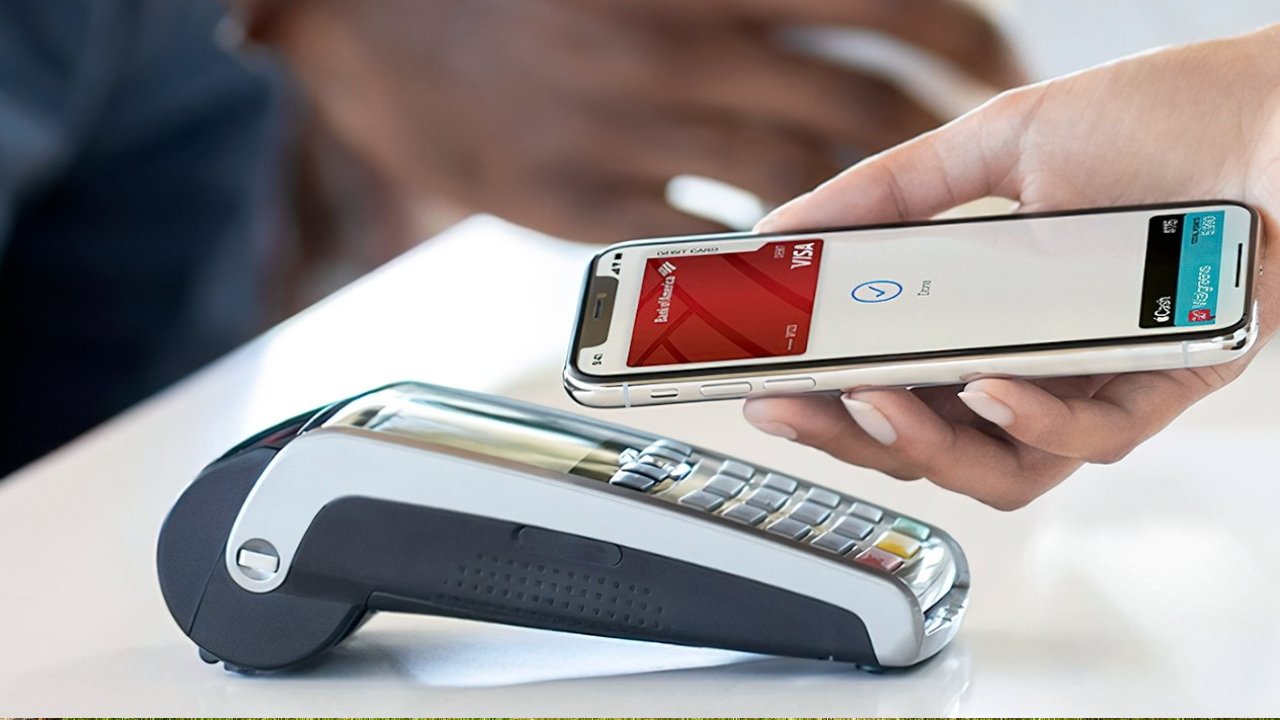 New research says that Apple Pay is only the fifth most popular payment platform in the US, despite previous claims that it was beating MasterCard.
In 2022, researchers claimed that Apple Pay had surpassed MasterCard in the annual dollar value of transactions, and by a long way. Where MasterCard processed around $4.8 trillion worth of transactions, Apple Pay was seeing over $6 trillion.
Now according to comparison service Merchant Machine, Apple Pay is significantly less popular than MasterCard. The key word there is "popular," though, as it appears the research is based on the number of transactions, rather than the total dollar value of them.
Nonetheless, by this measure, the list of the top five payment platforms in the US — and their percentage of market share globally, is:
Visa (15.08%)
MasterCard (10.98%)
PayPal (10.7%)
American Express (9.97%)
Apple Pay (9.92%)
PayPal tops the list in Africa, Asia, Europe, and Oceania. Visa tops the bill in North America and South America.
Apple Pay's worldwide popularity is similar
It's not fully clear what Merchant Machine means by the word "globally," though, as it's also produced a list of the most popular payment methods worldwide — and the figures are different. Or rather, the percentage market share figures are wildly different, yet the ranking still sees Apple at number 5:
PayPal (20.53%)
Visa (15.67%)
MasterCard (10.49%)
American Express (8.77%)
Apple Pay (7.37%)
Apple Pay is also fifth when only figures from Europe are considered. Or Oceania.
In South America, Apple Pay drops out of the top five entirely. But for Asia it is in fourth place, while in Africa it comes in third.
Comparing Apple Pay to Google and Amazon
Where Apple Pay is reportedly the fifth most popular payment method in the world, Amazon is behind it in sixth place. But Apple's 7.37% is rather better than Amazon Payments 6.04%.
Lagging behind them is Google Pay in eighth position (below Shopify Pay). It has a 4.3% global market share.
Merchant Machine believes that none of these Big Tech payment systems will beat debit cards and PayPal. But it bases that on a survey of the UK, and that survey was conducted by the controversial YouGov firm.
The research also covered the prevalence of Buy Now, Pay Later (BNPL) services. Apple launched its own BNPL in June 2022. While the research does not rank BNPL by popularity, it doesn't even mention Apple Pay Later at all.
This research was reportedly based on data from BuiltWith, and the payment platform used when buying from the top one million most-visited sites worldwide.
Merchant Machines recently promoted itself with research about how often Apple products are seen in films and TV.