Apps by Apple promotes first-party apps already on iPhone and Mac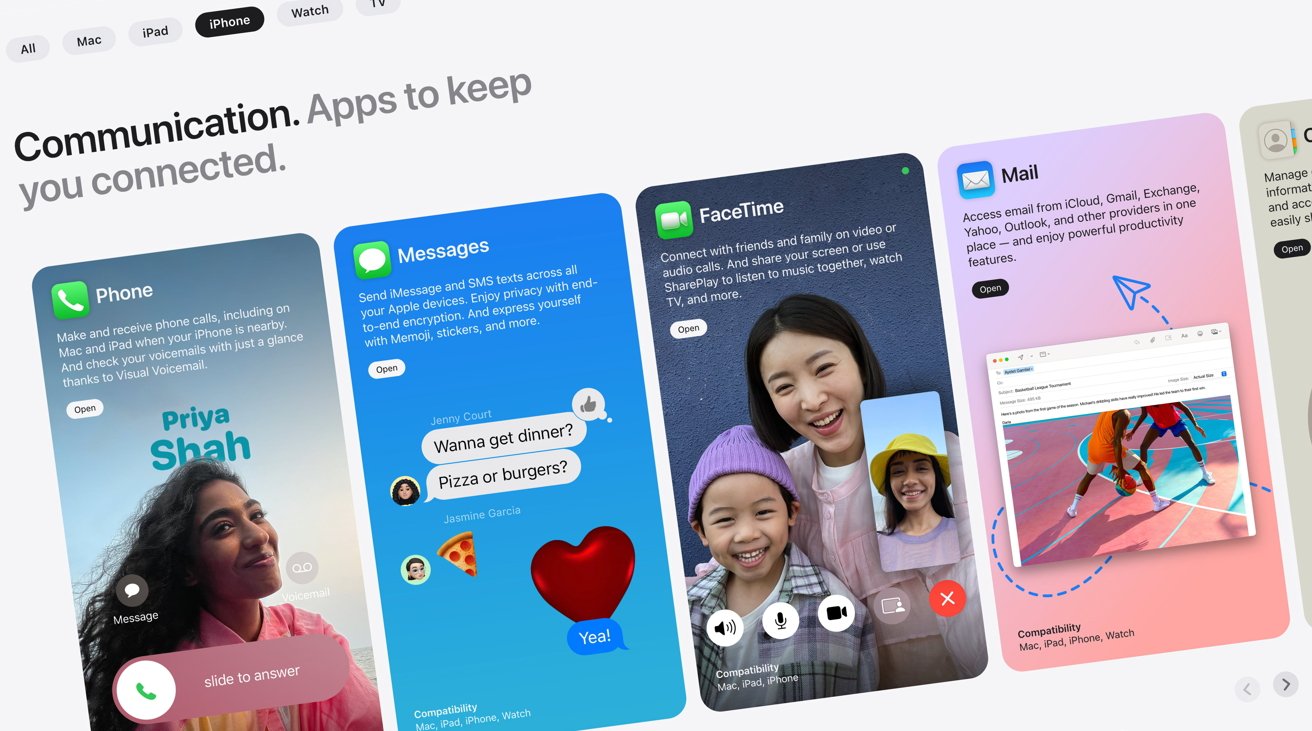 Apple has added a new page to its website, with Apps by Apple promoting all of the first-party tools and applications Apple makes for its iPhone and other hardware.
Updated on Saturday, the new Apps by Apple page explains users can "connect, create, and get things done with powerful and intuitive apps designed to be accessible, private, and secure."
The headline carousel has slides promoting Messages, Safari, Final Cut Pro for iPad, and Logic Pro for iPad. Each listing, along with a small paragraph explaining what the user can get out of using the app, is accompanied by a link for users to find out more.
Further down the page are smaller carousels, organized by Communication, Creativity, Productivity, Exploration, Entertainment & Home, Health & Fitness, and Features. The default All view will show all apps on each carousel, but users can also elect to view apps for the Mac, iPad, iPhone, Apple Watch, or Apple TV, with the lists adjusting to match.
At the bottom, Apple has a large grid of non-interactive app icons, showing all of the smaller feature-like apps its operating systems also provide.
Toward the bottom of the page, Apple reiterates its commitment to privacy and accessibility, and a final part that takes users to the App Store.
The timing of the page's introduction is curious, as Apple is thought to be bracing itself for the European Union to force the company to allow third-party App Stores to exist on its devices in 2024. It also occurs ahead of the expected fall release of iOS 17 and its other milestone operating systems.