iPhone 15 may have ten 'FineWoven' case colors at launch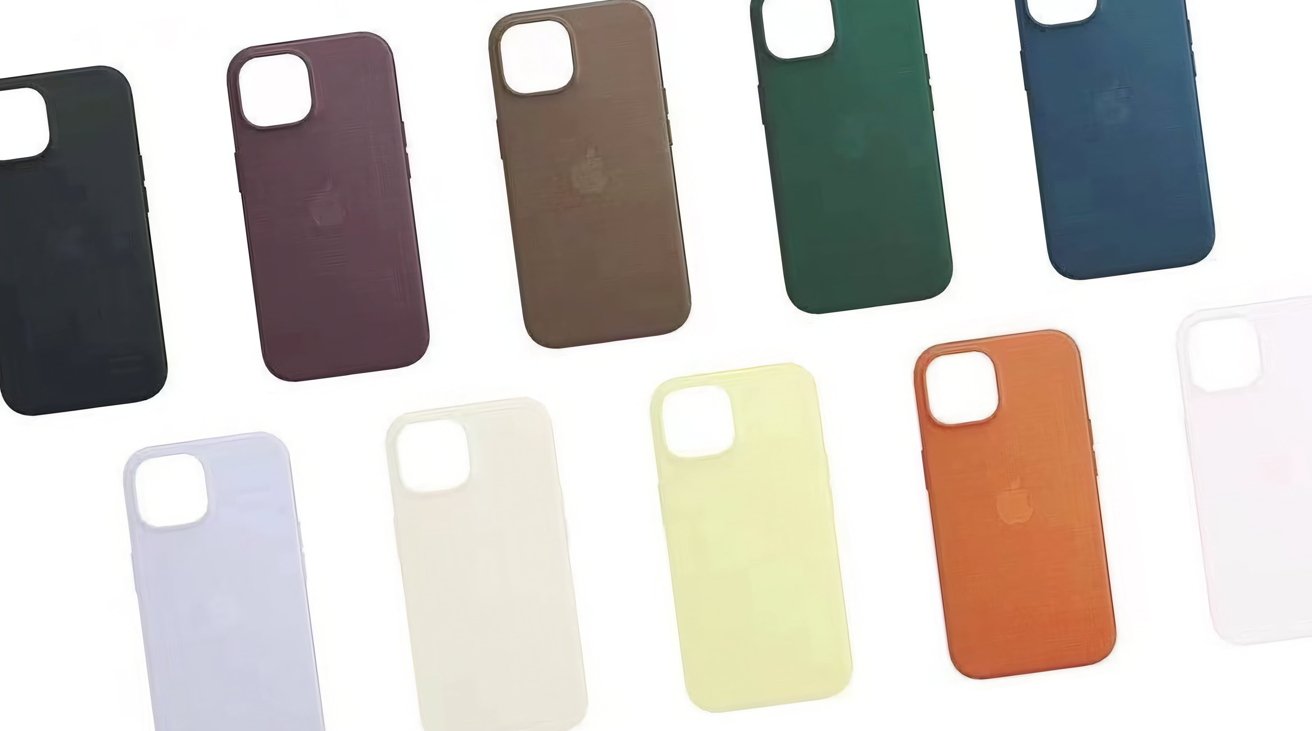 Apple's "FineWoven" cases for the iPhone 15 may be available in a range of ten colors, and may also match a new band that may ship with the Apple Watch Series 9.
Rumors have surfaced in August claiming new fake-leather cases could be on the way. While there have been some questionable claims, the rumors are persisting, with the latest being about color.
According to Apple product collector and leaker "Kosutami" on X, Apple intends to introduce ten colors of its composite iPhone 15 case. The colors consist of Black, Mulberry, Taupe, Evergreen, Pacific Blue, Wisteria, Antique White, Butter Yellow, Orange, and Pink.
The leaker refers to the cases as an "Eco-fiber Leather Case with MagSafe," and that the material is also used for a new Apple Watch band. Kosutami previously claimed in early August that a new woven fabric band was on the way for the Apple Watch Series 9, complete with a magnetic buckle.
For the cases, the claims continue with a description of the rubber-wrapped bezel for the case, which will be apparently a "little darker than main color."
The name of the case is allegedly "FineWoven," which has surfaced ion earlier reports. While Kosutami says it's "clearly called FineWoven officially," they are quick to say it is "Not almostly confirmed, Marketing team might change their mind."
While there continues to be debate about the cases, there's not much time left before Apple actually introduces its new products on September 12.