Sonos Move 2 announced with better battery & stereo support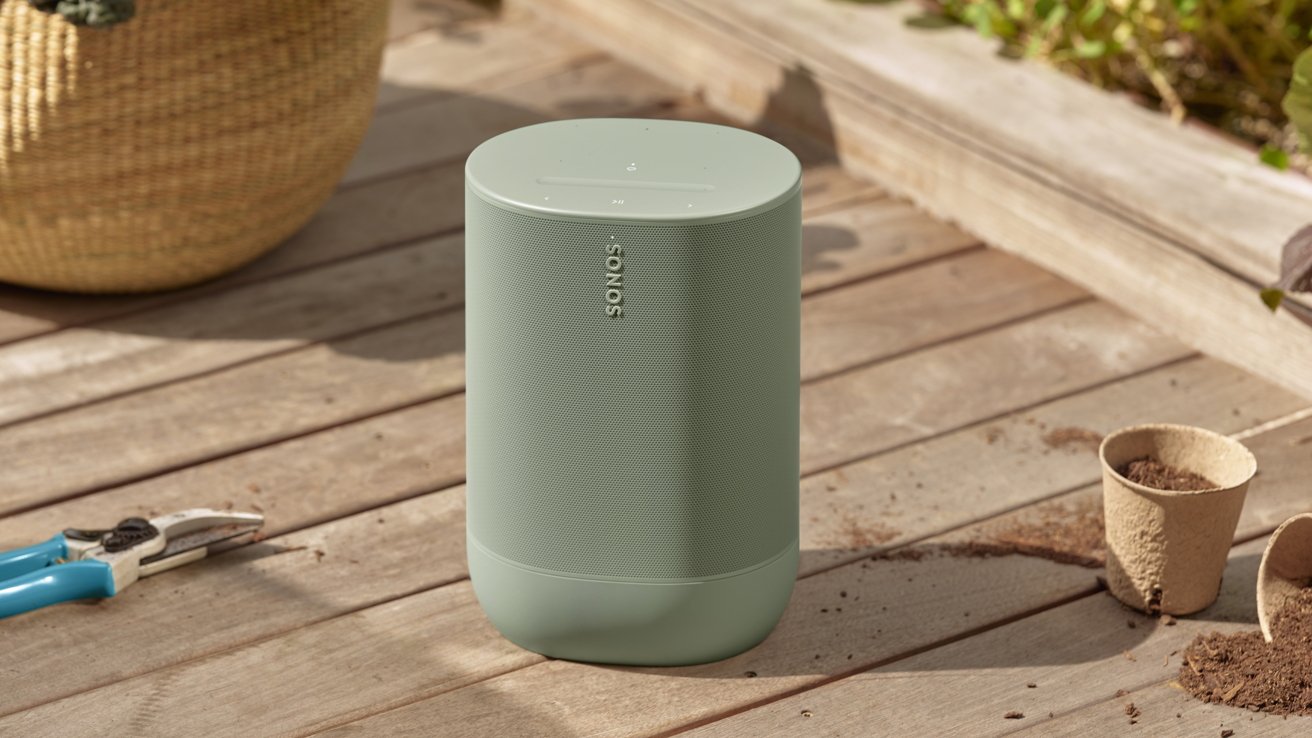 Arriving on September 20, the new Sonos Move 2 is a major upgrade with 24 hour battery life, stereo sound, and a striking new colorway.
Four years after the announcement of the original Move, and a year after rumors began about the refresh, the second-generation portable speaker has finally arrived. It retains much of the original design with a few meaningful tweaks.
The upgraded speaker is still hefty with a rubberized base, the unit has an easy-grab handle in the back, with a series of capacitive controls on top. It works over Wi-Fi and Bluetooth and supports AirPlay for Apple users.
Beyond that, nearly everything else has improved.
It now has dual drivers on the inside for proper stereo sound, battery life has more than doubled to 24 hours of playback, and it has upgraded controls on top that were borrowed from the recent Era 300 and Era 100.
The charging base has shrunk in size, and now uses a removable power cable for easy replacement.
You can use line-in audio — providing you use the Sonos USB-C line-in adapter — to play music now or that USB port can be used to power up your mobile device.
When playing music over Bluetooth, it can now bridge to the rest of your Sonos system via Wi-Fi. The first-gen could only connect to Wi-Fi or Bluetooth, not both at the same time.
This means a guest can connect to the Move 2 via Bluetooth and play on all your other Sonos speakers. The new model supports Wi-Fi 6 and Bluetooth 5, too.
As you move the speaker it uses the built-in microphones for automatic TruePlay tuning and it still sports IP65 water and dust resistance.
After copious use, a replacement battery can be purchased for the user to swap themselves.
Alongside white and black, the Sonos Move 2 now comes in olive green and will be available later in September for $449, slightly more than the original.