Reviewers say there's no need to upgrade to Apple Watch Series 9 and Apple Watch Ultra 2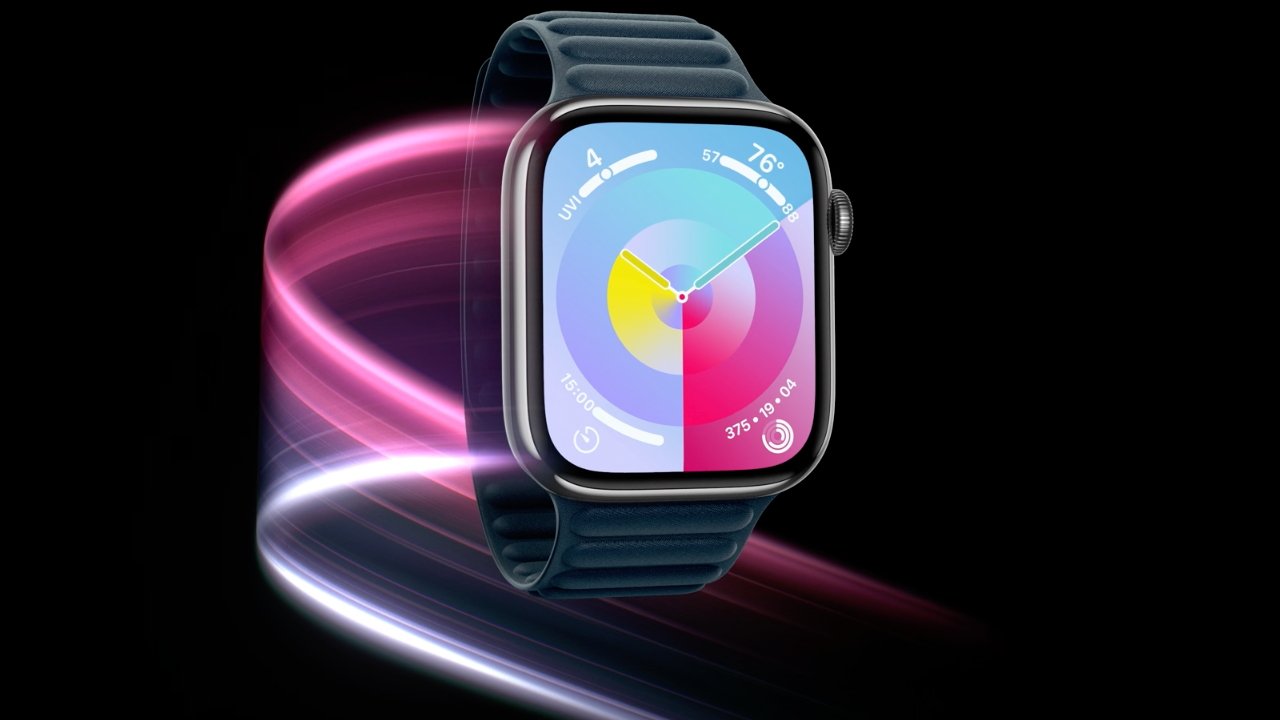 Across all of the first reviews of the Apple Watch Series 9 and Apple Watch Ultra 2, both models are praised, their new features are welcomed, but neither has enough to warrant upgrading.
Probably the most significant update with the Apple Watch Series 9 is its forthcoming new double-tap gesture to let users control their Watch with a pinch of their fingers. There is a similar feature already in older Watches, but it appears that the faster processor in the Series 9 may make a difference.
If you asked me, 'Should I upgrade my Apple Watch to the Series 9 this year?' I'd probably say no," says the Wall Street Journal. "It's a fine watch. It's just not much better than the Series 8, which you can get cheaper, even refurbished right from Apple."
"The improvements to the Series 9 are internal, enabling new features that are nice-to-haves," it continues. "There are no game-changers."
"I'm most grumpy about the battery life," continues the Wall Street Journal. "I'm not saying Apple Watches are useless without default multiday battery life... But a battery-life quantum leap is needed."
Tom's Guide is more enthused in a review headed "the best smartwatch gets better."
"With the exception of a subtle pink finish, there's nothing noteworthy looks-wise with the Apple Watch Series 9," it says. "Instead, its S9 processor introduces the watch's most significant performance boost in years, powering a brighter display and faster Siri interactions."
Wired lamented that the new Series 9 "looks mostly the same" as the Series 8, but also criticized watchOS 10's new mental health logging feature.
"As someone who has struggled with anxiety for years, State of Mind is simultaneously inadequate and painfully intimate," it says. "Tracking your sleep is one thing, but it's weird to take an assessment outside of a doctor's office that asks you whether you've ever considered ending it all."
"[While] the updates do make the overall experience better, it's like paying another dollar to add an extra topping to your pizza," it says. "For some people, that makes the pizza. For others, it's nice but really not necessary."
The Apple Watch Series 9 gets a more positive review from the New York Times, and its Wirecutter section. "The Apple Watch Series 9 offers the best combination of style, health and fitness features, app selection, battery life, and price of any smartwatch for any platform," it says.
"But we also found plenty of reasons to like the budget-friendly Apple Watch SE," it continues, "and the sportier Apple Watch Ultra 2, which replaces last year's Ultra but looks identical.
Apple Watch Ultra 2
Perhaps the most telling account of the Apple Watch Ultra 2 comes from The Verge, which says the new edition is virtually indistinguishable from its predecessor.
"When I got my hands-on at Apple Park, a representative advised I stow my Ultra in my bag — lest I accidentally leave it behind," says the review. "This entire week, I've had to rely on very minimal signs of wear and tear on my original Ultra to tell these two watches apart."
"That's to say there aren't very many upgrades between the Apple Watch Ultra and Apple Watch Ultra 2," it says, "and certainly not enough to make someone who has the original switch to the new one."
"Despite the Ultra's brighter display, new complication-packed watch face, and the introduction of a performance-boosting chip," continues the publication, "it doesn't deliver the quintessential smartwatch experience."