M3 iMac will look about the same as it does now, says leaker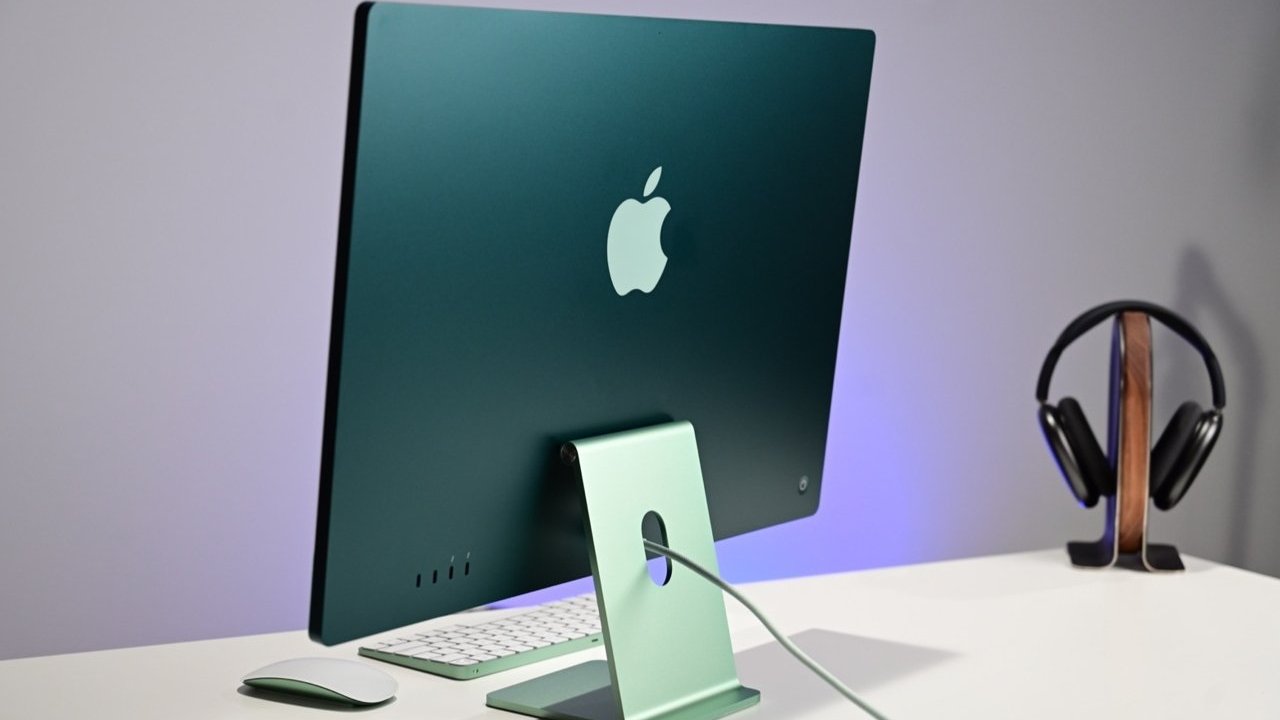 A new rumor claims that Apple will unveil a 24-inch iMac with the same chassis design as before, but with the company's first M3 processor.
In the chaotic few weeks of rumors about forthcoming Apple devices, it has been predicted that there will be the first M3 Macs. Until Tuesday, the consensus between leakers was clear that M3 Macs would come in 2024.
Now Bloomberg's Mark Gurman is saying the October launch will contain the M3 iMac.
Rather than citing new information, however, he's reposting his report saying this in March 2023. This is the report that was superseded for the last few months of Gurman saying the launch had to be 2024.
Apple has been planning an M3 iMac for a while, with the machine going into production months ago. No other major changes other than the chip, but the stand's internal design has been tweaked. I'd expect colors to remain similar. https://t.co/7nm7Zyq94b

— Mark Gurman (@markgurman) October 24, 2023
The 24-inch iMac was last updated with an M1 processor in 2021, so it is arguably long overdue for an update. But if the report is correct, it would mean the iMac presumably skipping the M2 processor entirely.
Apple could very well be launching a series of M3 Macs, or even just a series of updated M2 Macs. So it's possible that both the iMac and the MacBook Pro will see refreshes with the new processor.
None of the rumors account for Apple's unusual timing for its event, though. "Scary Fast" will start at 5:00PM PT, about seven hours later in the day than Apple's traditional launch times.