US demands to know if Apple cancelled Jon Stewart over China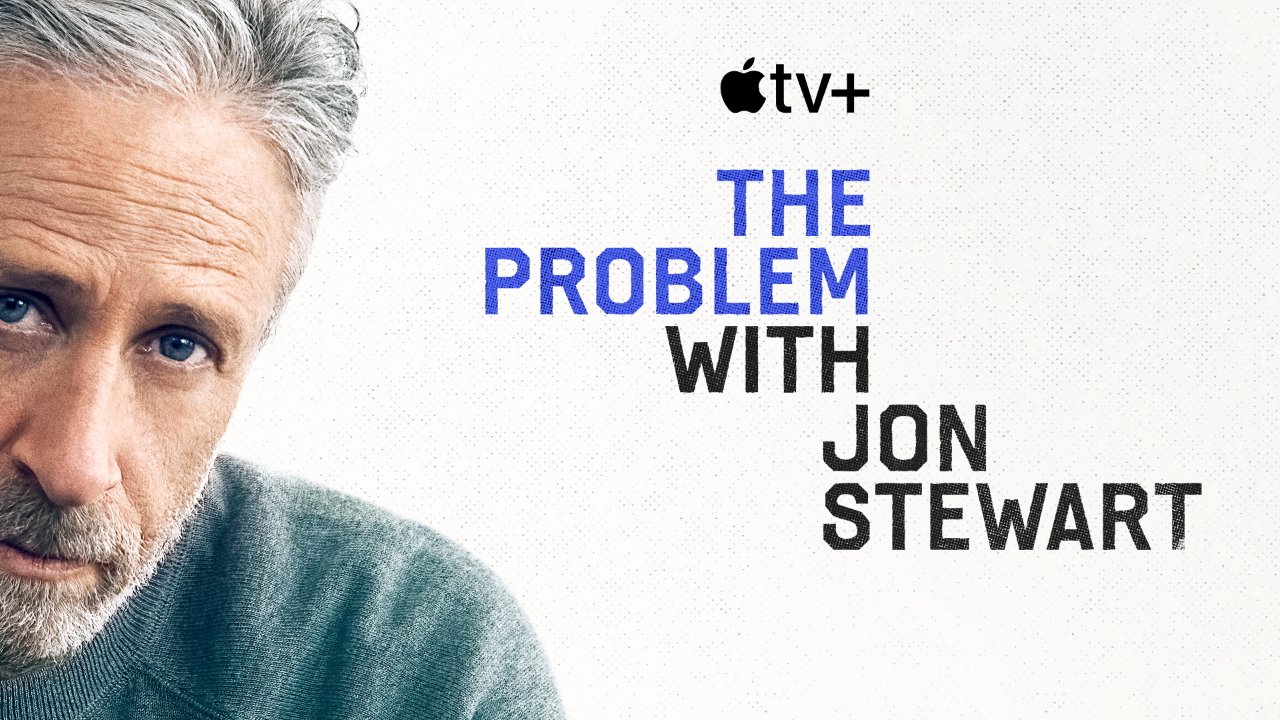 A House of Representatives select committee has told Apple TV+ to justify its decision to cancel "The Problem with Jon Stewart," following suggestions that it was to do with the company's relationship with China.
Apple TV+ cancelled "The Problem with Jon Stewart" in October 2023, ahead of its planned third season. Neither Apple nor Stewart have commented publicly, but an anonymous source said it was an amicable parting over disagreements on topics planned for the season.
Variety said at the time that allegedly those topics included China and artificial intelligence. The show routinely covered controversial topics, however, including on criticizing Apple itself.
According to Deadline, members of the House of Representatives' Select Committee on Competition with the Chinese Communist Party have now written to Apple CEO Tim Cook regarding the shows' cancellation.
"If these reports [about China] are accurate," says the letter, signed by Rep. Mike Gallagher (R-WI) and Rep. Raja Krishnamoorthi (D-IL), "it potentially speaks to broader concerns about indirect Chinese Communist Party (CCP) influence over the creative expression of American artists and companies on CCP-related topics."
"It also highlights an additional reason," it continues, "beyond the traditionally-cited national security rationales, why we encourage Apple to accelerate its efforts to reduce its dependence on the PRC [People's Republic of China] in its core business."
"If Jon Stewart can potentially be impeded from offering commentary on the CCP, what does this mean for less prominent personalities?" says the letter. "While there is a chance that a high-profile individual like Jon Stewart can locate another streaming service where he can express his views on PRC-related matters, an aspiring comedian who wants to use satire to make broader points about human rights and authoritarianism faces even bleaker prospects."
"Respectfully," it continues, "we believe that this needs to change and responsible creative professionals should be able to freely write and perform on PRC-related topics."
"To reassure the creative community in light of these reports," said the committee's letter, "we also respectfully request that Apple publicly commit that content that could be perceived as critical of the CCP or the PRC is welcome on Apple TV+ and other Apple Services."
What happens next
Apple has been given until December 15, 2023, to respond. The committee says it will also contact Jon Stewart's representatives.
Speaking to Deadline about the letter and the issue, Gallagher says the committee is concerned about "self-censorship on the front end."
"Ask yourself: When was the last time a movie featured a Chinese villain?" he said. "I can't think of one. Maybe that's evidence that self-censorship is happening."
During its two-year run, "The Problem with Jon Stewart" launched as Apple's most-viewed unscripted show. It also went on to be nominated for four Emmys, including Outstanding Talk Show.
Apple has not commented on the special committee's letter.