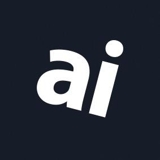 Brittany Vincent


---
Brittany Vincent is an accomplished video game, technology, and entertainment writer whose work has been featured in various online and print publications. She's been writing professionally for 15 years and her work can be found in dozens of print and digital publications such as Variety, Playboy, Rolling Stone, Wired, Maxim, Official Xbox Magazine, and more.
Over the past few years, she's managed various teams as EIC and managing editor, attended video game conventions such as PAX East and E3, and appeared on panels there. She's also provided expert commentary for major organizations like NPR and ABC.
She's been using Apple products for years, starting with her switch from a Droid 2 to an iPhone 5. Since then, she's covered mobile tech and accessories, centering on iOS products, for over a decade. She worked as Editor-in-Chief of the mobile game website Modojo, contributed monthly to iPhone Life Magazine, and has since created Apple-centric content for a wide variety of publications. Currently she uses an iPhone 13 Pro Max as her daily phone and works with a multitude of Apple products at her remote workspace.